Options exercised on Bautista, Dickey, Encarnacion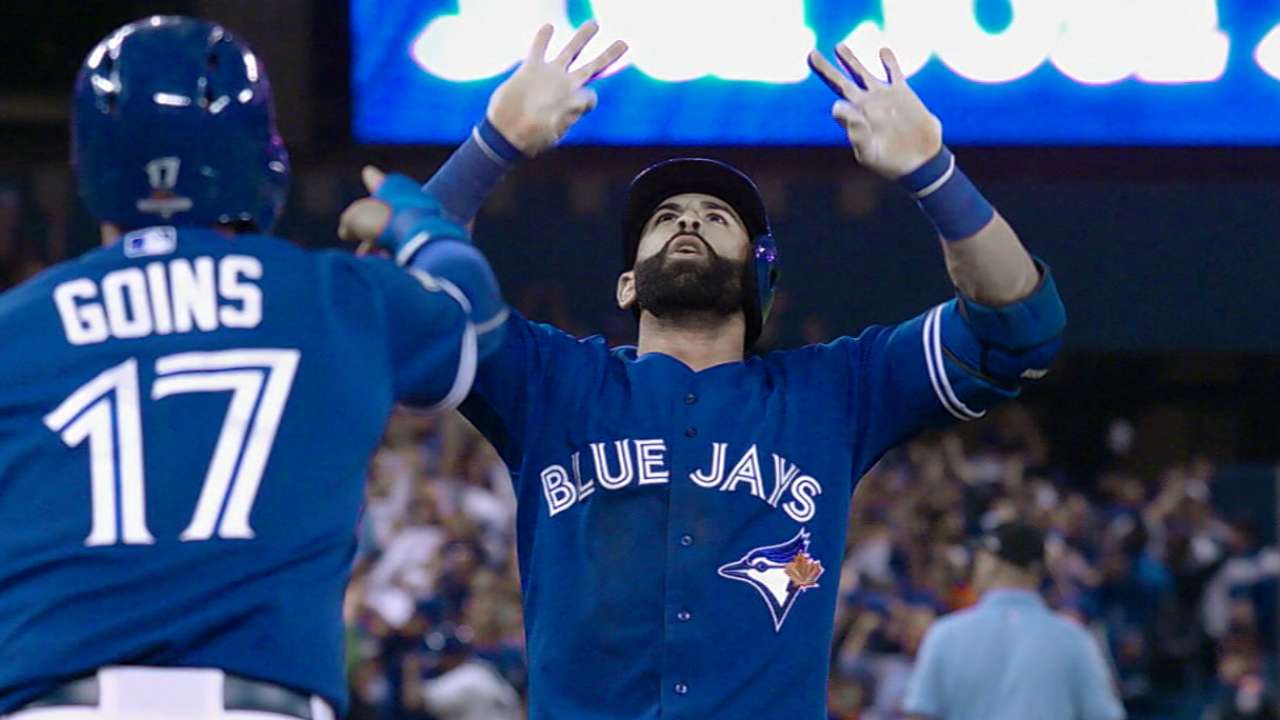 Bautista ($14 million option) finished second on the club with 40 home runs and 114 RBIs behind Josh Donaldson. Encarnacion ($10 million) wasn't far behind with 39 homers and 111 RBIs.
Dickey, who went 11-11 with a 3.91 ERA in 33 games, had a $12 million option.
Joey Nowak is a reporter for MLB.com. Follow him on Twitter at @joeynowak. This story was not subject to the approval of Major League Baseball or its clubs.