MLB.com Columnist
Fred Zinkie
10 Hot Stove storylines to watch for fantasy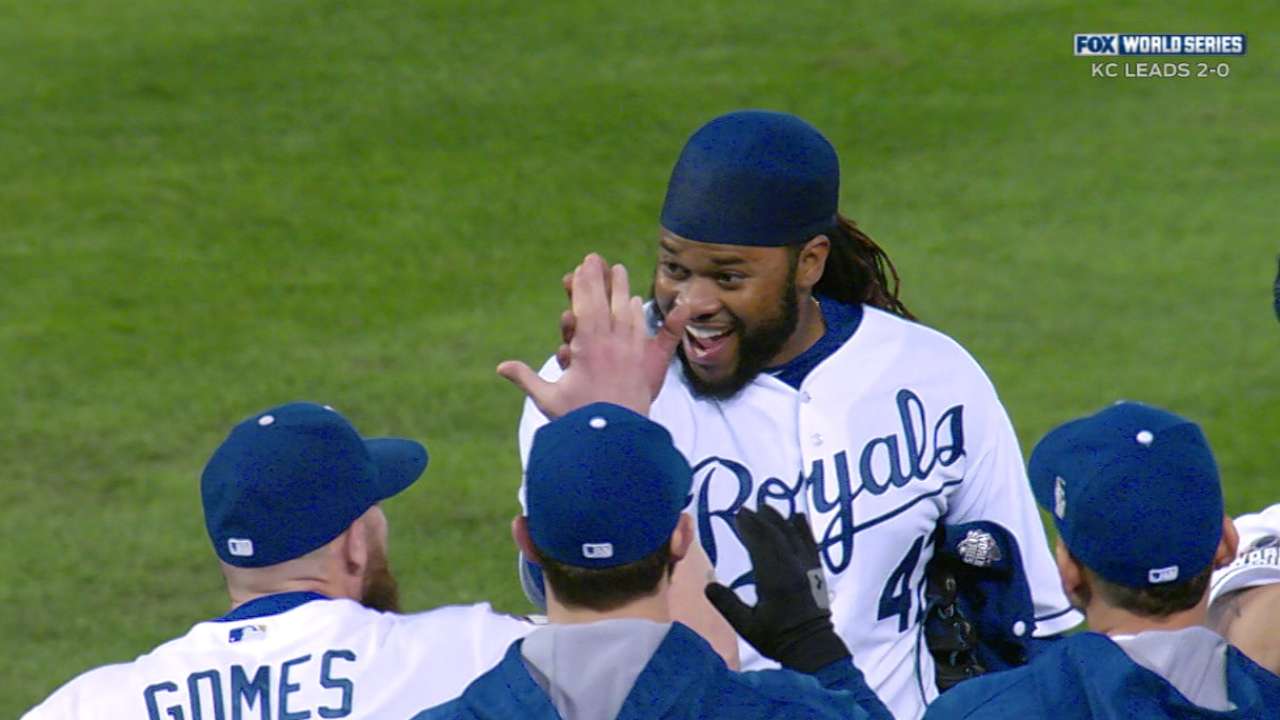 With the free-agent market set to open in the coming days, teams will soon tip their hands regarding their approach to the 2016 season. This winter promises to be a busy one, in the mold of the previous offseason, as there are many notable free agents and trade candidates. Some transactions will affect fantasy owners more than others, and the following 10 storylines should be closely monitored.
Where will Johnny Cueto sign?
From the outset of 2011 to the moment he was traded from the Reds in July, Cueto went 60-31 with a 2.51 ERA and a 1.04 WHIP across 121 starts. But his results with the Royals were uneven, during both the regular season and postseason. The Royals boast a pitcher-friendly home park and a stalwart defensive squad, which gave Cueto few excuses for his results down the stretch. The 29-year-old will be a risky option in the early rounds of '16 drafts, but he would mitigate some concern if he finds pitcher-friendly surroundings.
Will the Reds trade their veterans?
Playing in a division that boasted the three winningest teams in baseball, the Reds finished 29th in the Majors last season. In an effort to provide valuable experience to key youngsters, Cincinnati rolled out an inexperienced starting staff in the second half. The Reds could create an exciting offseason across the league by taking the same approach with their hitters and making multiple trades. Notable mixed-league assets such as Jay Bruce and Brandon Phillips could see their values change if dealt this winter. Deals could also create roster room for prospects such as outfielder Jesse Winker.
Can Chris Davis find a hitter-friendly home?
For the second consecutive season, the Major League home run leader was an Oriole in the final year of his contract. With 159 homers across the past four seasons, Davis has the power to be a premium slugger no matter where he signs this winter. But he will merit consideration with an early-round fantasy selection if he can continue to reside on a club with a hitter-friendly park and strong supporting cast.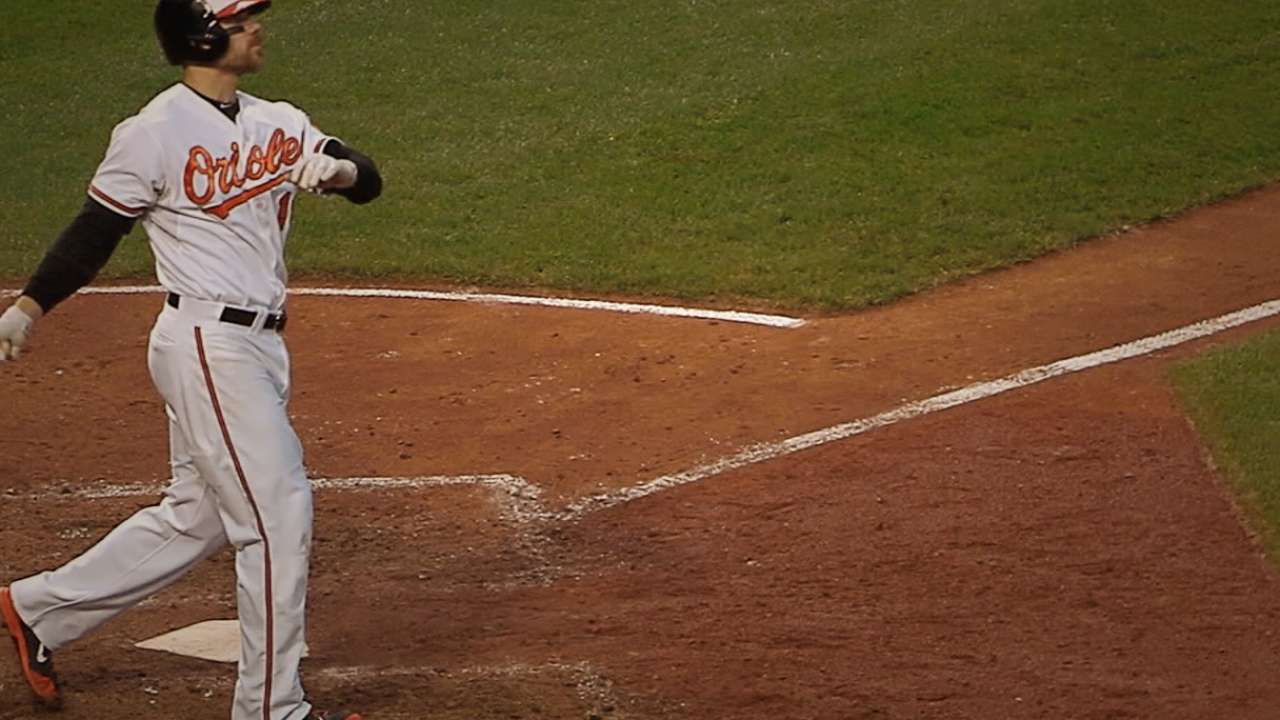 Will Yu Darvish meet his scheduled return date?
After undergoing Tommy John surgery last March, Darvish is aiming for a May return. With a lifetime 11.2 K/9 rate, the right-hander has the upside to be a mixed-league ace when he is in peak form. On a Rangers squad that boasts a powerful lineup and improving relief corps, Darvish could be set to post difference-making statistics for four or five months next season. But the recovery process from Tommy John surgery is not always a smooth one, which will make smart fantasy owners attentive to Darvish updates during the offseason.
Where will Justin Upton take his multi-dimensional talent?
Having exceeded 25 homers in five seasons and at least 18 steals five times as well, Upton has the diverse skill set that fantasy owners covet. The outfielder has played his past three campaigns on clubs with pitcher-friendly home parks, and his power numbers could jump in '16 if he chooses a free-agent destination with cozier confines. If he lands in a favorable spot, Upton could warrant a Round 2 draft-day selection.
Are the Rockies considering a rebuild?
In '15, Colorado won 68 games and traded away their longtime franchise player, Troy Tulowitzki. The club now has multiple pitching prospects on whom to pin its hopes, but those young arms are unlikely to lead the organization to glory in '16. The Rockies could choose to retain veteran hitters such as Carlos Gonzalez and Charlie Blackmon, in hopes that they will still be playing well when the young hurlers are ready. But if the team opts to trade the aforementioned stalwarts, several players could ascend into fantasy relevance with help from Colorado's extreme hitter-friendly confines.
Can Jeff Samardzija find the best spot for a bounceback season?
Few players regressed as badly as Samardzija in 2015. After posting an ace-level 2.99 ERA and 1.07 WHIP in '14, the right-hander completed last year as the AL leader in hits, earned runs and homers allowed. Samardzija did so during his first (and likely only) season at U.S. Cellular Field, giving up fly balls at a higher rate than ever before. Perhaps more than any other free-agent starter, the 30-year-old will see his '16 value influenced by his free-agent destination.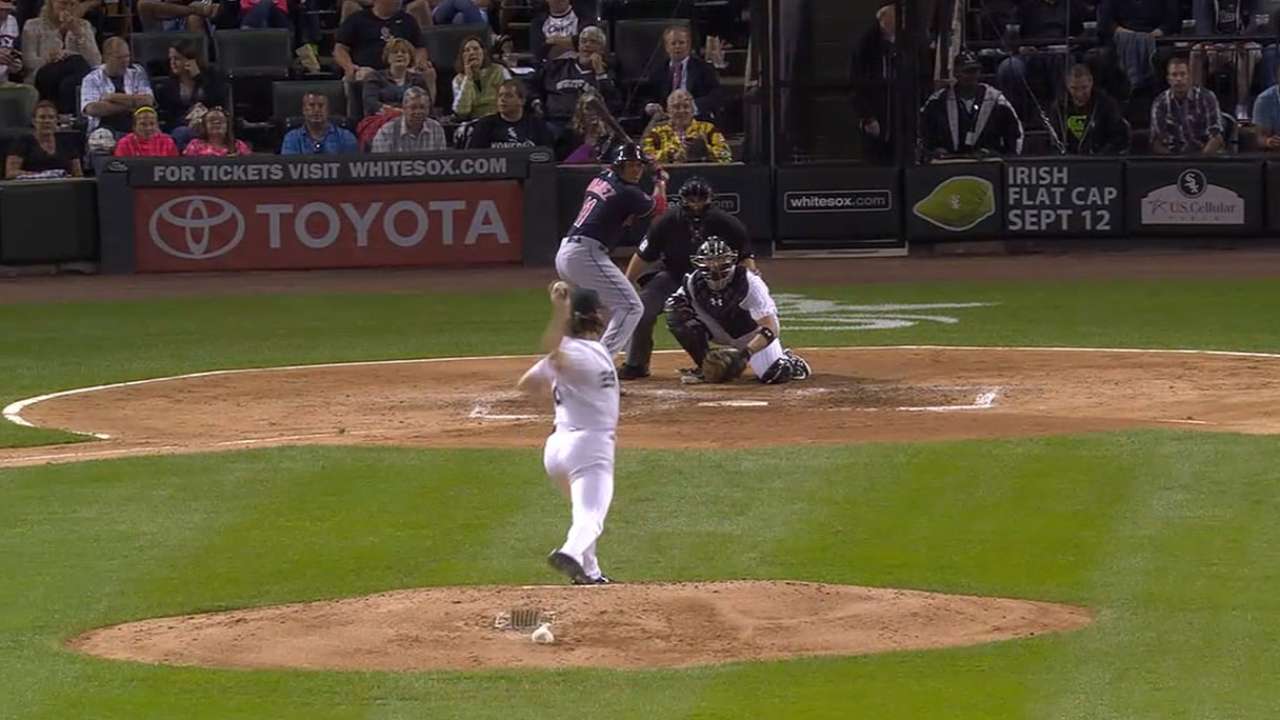 What are the Padres planning?
The Padres were among the most active franchises last offseason, but they did not get the desired results during what turned out to be a 74-win campaign. With multiple free agents set to depart for other destinations, the Padres will be forced to set a new course for '16. The club may choose to be active on the trade or free-agent fronts, and it could go in a direction to rebuild with youth or restock with veterans. Such a decision, of course, could have fantasy implications for numerous players.
Who will emerge as new ninth-inning options?
Several teams finished the '15 season with unsettled closer situations, and there are multiple options available on the free-agent market for those who are seeking an immediate upgrade. Skilled relievers such as Joakim Soria and Tyler Clippard have proven that they can handle a ninth-inning gig. Also, clubs such as the Royals, Nationals and Pirates could trade one of their multiple closer-worthy relievers in an effort to fill holes at other positions.
Will the Marlins support their stars?
Expected to compete for a 2015 postseason spot, the Marlins were among the most disappointing teams in baseball, registering 71 wins. Miami boasts a pair of franchise players -- Giancarlo Stanton and Jose Fernandez -- and it made a high-profile hire recently in former Dodgers manager Don Mattingly. With an improved supporting cast, Stanton has the potential to be the top fantasy hitter, and Fernandez could be a top-5 starter if healthy.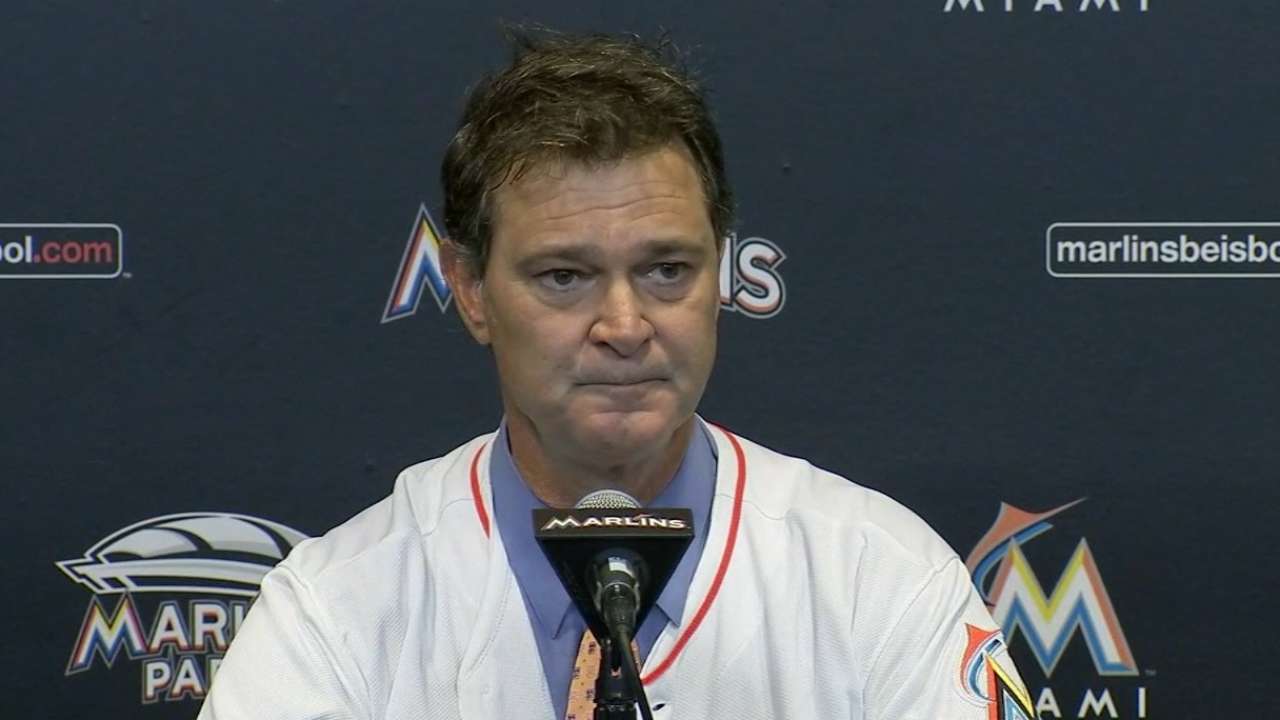 Fred Zinkie is the lead fantasy baseball writer for MLB.com. Follow him on Twitter at @FredZinkieMLB. This story was not subject to the approval of Major League Baseball or its clubs.