Rotation, 'pen depth high on D-backs' agenda
Hot Stove moves could elevate club to postseason
The postseason is over, but the Hot Stove season is just about to get cranked up, and it is an important one for the D-backs.
The D-backs made strides in 2015. They went from 64 wins and the worst record in baseball to 79 wins -- the third-largest jump in the National League behind the Cubs and Mets.
To continue their climb and reach their stated goal of the postseason, the D-backs will need to shore up their rotation and increase their pitching depth. They have money to spend and attractive trade chips to offer, but after being burned by bad contracts, or trades that wound up hurting them in the future, the team will be careful with both.
Free agents/options: Right-hander David Hernandez and catcher Jarrod Saltalamacchia are the club's lone free agents. Both could be back, but Saltalamacchia's return will hinge on whether he can find a starting job somewhere else rather than the part-time role he is expected to have again in Arizona. The club holds a $5.5 million option on closer Brad Ziegler that it will pick up.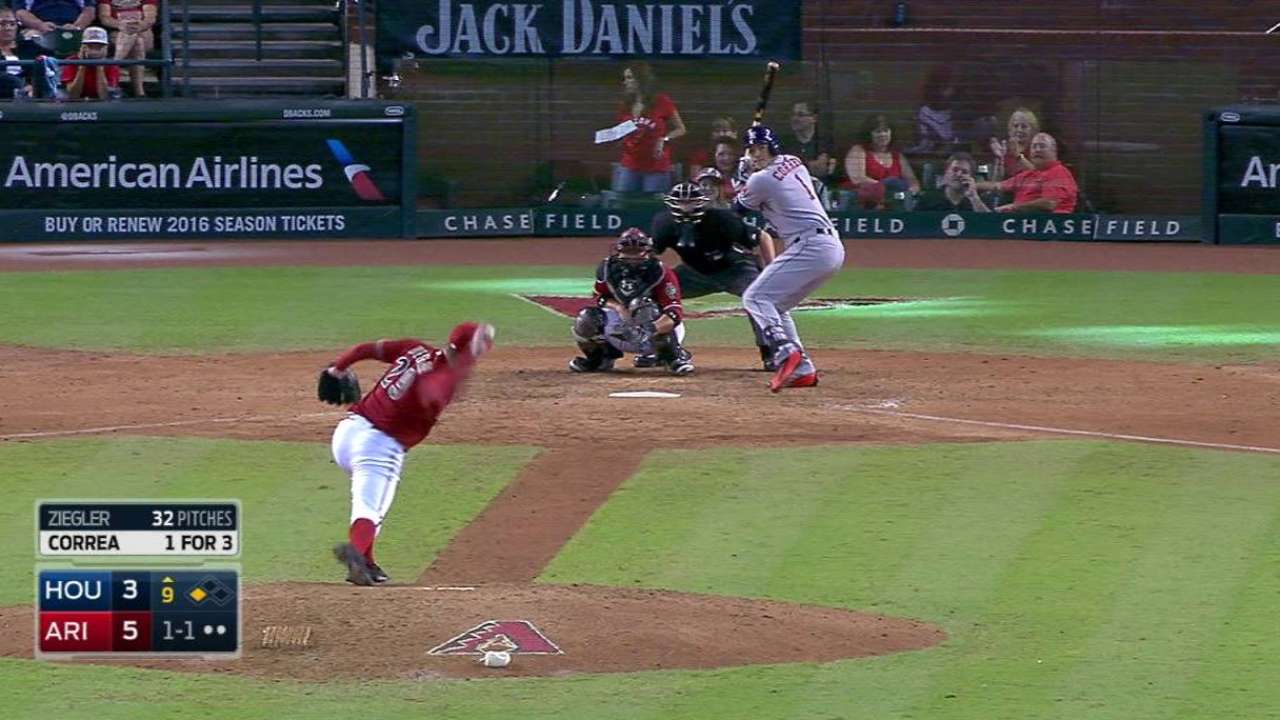 Needs: Starting pitching, starting pitching and starting pitching. The rotation was a problem in 2015 and the team would like to add one, perhaps two starters. Getting pitchers they know they can rely on to pitch deep in games is a priority. If they don't go after a closer like the Reds 'Aroldis Chapman and instead keep Ziegler in the role, they would like to add some more depth to the back end of the bullpen as insurance as well as a bridge to Ziegler.
Potential targets: The D-backs are not likely to go after the top-tier of pitchers available in the free-agent market -- think David Price, Jordan Zimmermann and Johnny Cueto -- but are probably more likely to try to acquire a starter in a trade. One name to keep an eye on is Sonny Gray if the A's decide to move him. The team was hot after Chapman at the Trade Deadline, but may not want to give up the prospects it would take because Chapman can be a free agent following the 2016 season.
Trade assets: The D-backs have a surplus of outfielders with Ender Inciarte, David Peralta, A.J. Pollock, Yasmany Tomas, Peter O'Brien (who may be moving back behind the plate) and Socrates Brito. Of that group, they won't move Pollock, but would probably be open to dealing Tomas. They also have an excess of infielders with Chris Owings, Nick Ahmed, Phil Gosselin, Jake Lamb, Brandon Drury and Aaron Hill. They have to decide who they see as the long-term solutions at second, short and third when deciding which, if any, to trade.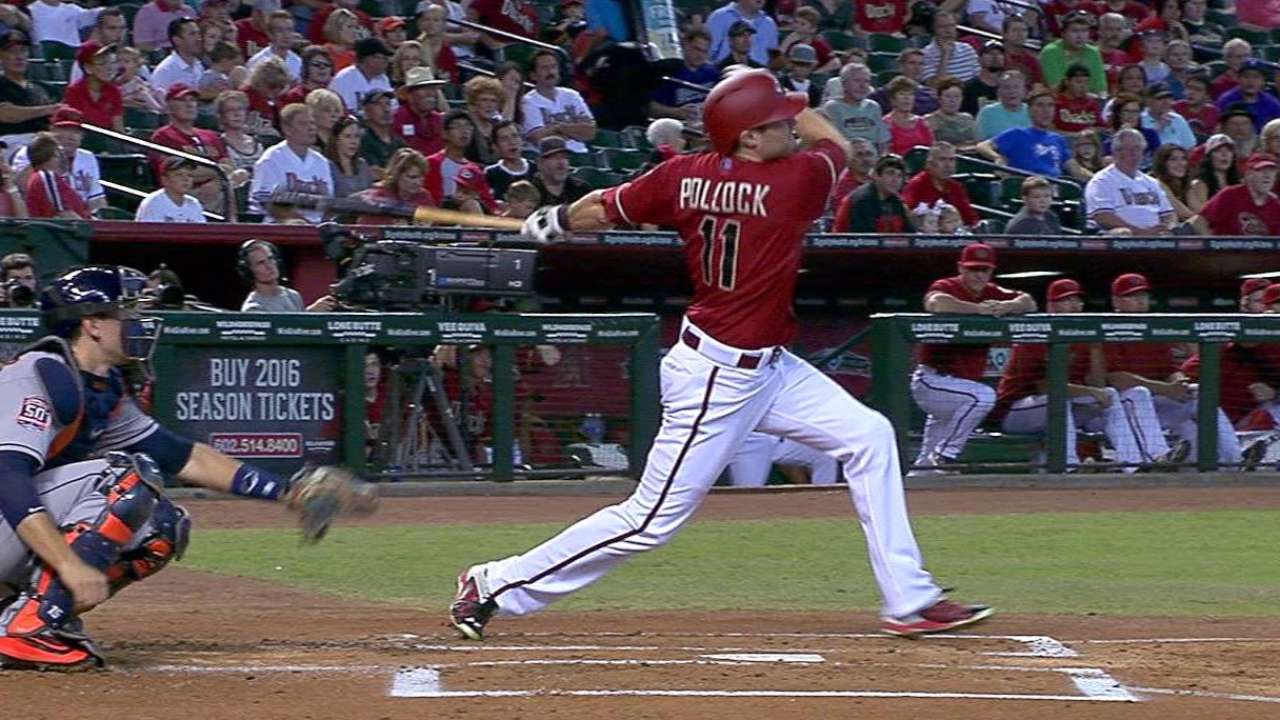 Financial situation: After shedding salaries since the July 2014 Trade Deadline, the D-backs have money to spend. Their payroll figures to be around $100 million and they will be cautious about getting locked into any long-term deals that will hurt their flexibility going forward.
Bottom line: The D-backs will go hard after at least one starting pitcher in the trade market. If they do make a move in free agency for pitching, it will likely be someone who falls through the cracks or a pitcher looking to reestablish his value.
Steve Gilbert is a reporter for MLB.com. Read his blog, Inside the D-backs, and follow him on Twitter @SteveGilbertMLB. This story was not subject to the approval of Major League Baseball or its clubs.