Bucs enter offseason with pitching needs
With Burnett's retirement, Pirates can use rotation help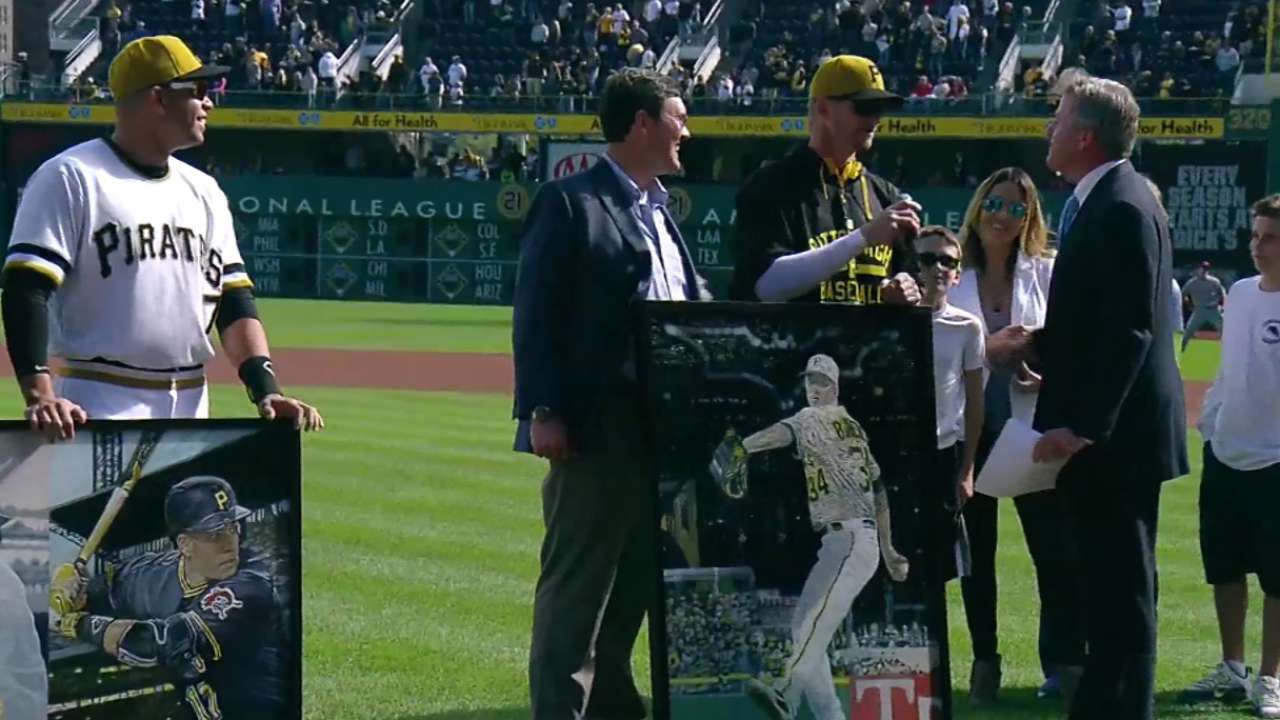 PITTSBURGH -- The Pirates are coming off a 98-win season, their best in more than 20 years, and a third straight postseason trip that ended sooner than they would have liked. Their next challenge: Do it again, and do it better.
The Bucs finished the year with the Majors' second-best record, but keeping pace with the Cardinals and Cubs in the National League Central won't get any easier over the next few years. With that in mind, welcome to the Hot Stove season.
Loaded with pending free agents and arbitration-eligible players, Pirates general manager Neal Huntington and his front office staff have a lot of work to do. How will they address their losses and rising salaries? Who will stay, and who must go?
Above all, how can the Pirates position themselves to avoid another coin-flip Wild Card Game and push their way to the top of the NL Central?
Free agents: The Pirates technically have eight pending free agents, but that list includes two players (A.J. Burnett and Aramis Ramirez) set to retire and a third, Joe Blanton, who could do the same.
They will also lose left-handed reliever Antonio Bastardo, lefty starter J.A. Happ, first baseman Corey Hart (who ended the year injured, on the 60-day disabled list), utility man Sean Rodriguez and setup man Joakim Soria to free agency.
Needs: First and foremost, the Pirates need another starter to fill Burnett's spot in the rotation. On paper, that is their most obvious hole. With Bastardo and Soria leaving, they will also have to patch up the bullpen.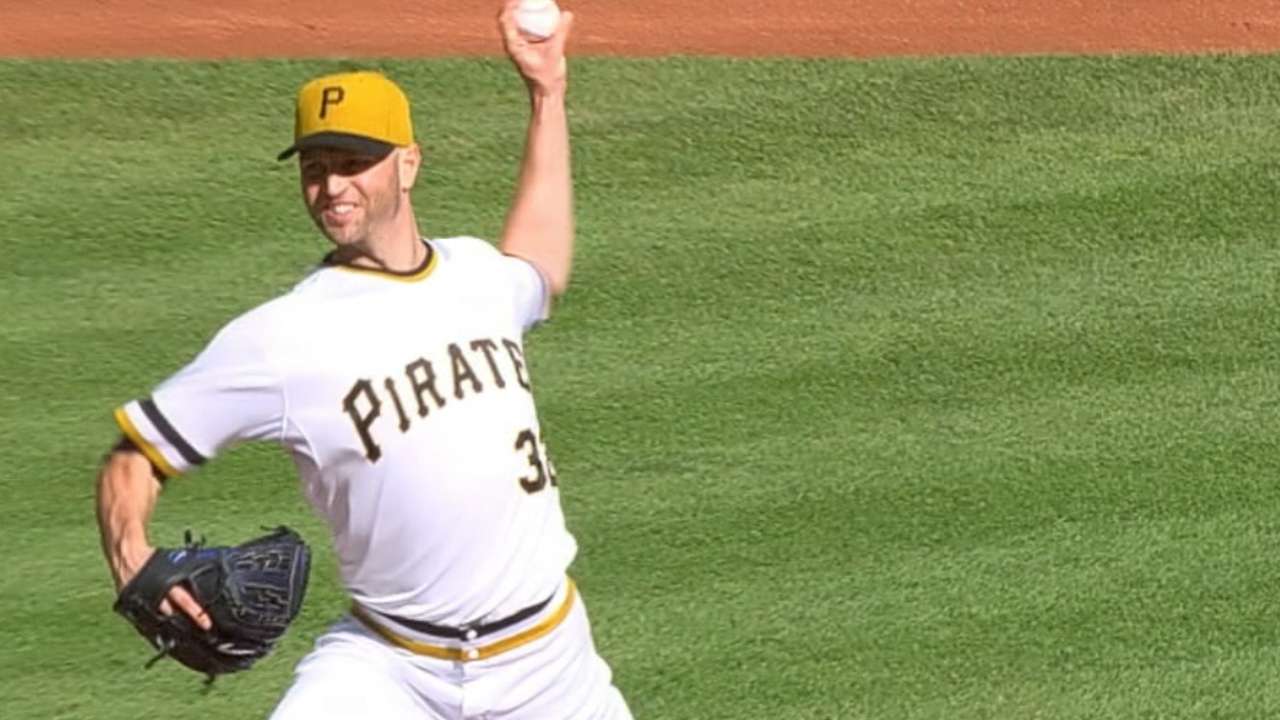 The Pirates must also decide what to do with first baseman Pedro Alvarez, in his third and final year of arbitration, and second baseman Neil Walker, projected to make up to $11 million in his fourth year of arbitration.
But how can they adequately address those short-term needs without blocking top prospects Tyler Glasnow, Jameson Taillon and first baseman Josh Bell?
They must also decide whether to keep Mark Melancon, the reigning NL Closer of the Year, and his projected $10 million salary. Can they commit roughly one-tenth of their payroll to a closer, even one as dominant as Melancon has been? If not, how will they bolster the middle of their bullpen in his absence?
Potential targets: Start with Happ, who will be a free agent after going 7-2 with a 1.85 ERA for the Pirates down the stretch. With a reasonable contract, he'd be the perfect fit behind Gerrit Cole and Francisco Liriano.
Don't be surprised if the Bucs look for another rotation reclamation project, especially given the inconsistent histories of Charlie Morton and Jeff Locke. They've had success rebuilding Liriano, Happ, Vance Worley, Edinson Volquez and Clayton Richard.
They could buy low on a recently ineffective or injured veteran starter, hand him over to pitching coach Ray Searage and Co., and see if history repeats itself.
Regardless, the Pirates will have to spend wisely in the offseason. They have some financial flexibility with so many free agents, but all those arbitration-eligible players' raises will add up quickly.
Trade assets: Walker would seem to be the most interesting case. The Pittsburgh native has admittedly thought about the idea that he's played his last game with his hometown team. Walker has been an above-average offensive second baseman, but if Jung Ho Kang is healthy, the Pirates could move Josh Harrison from third to second and move on without Walker.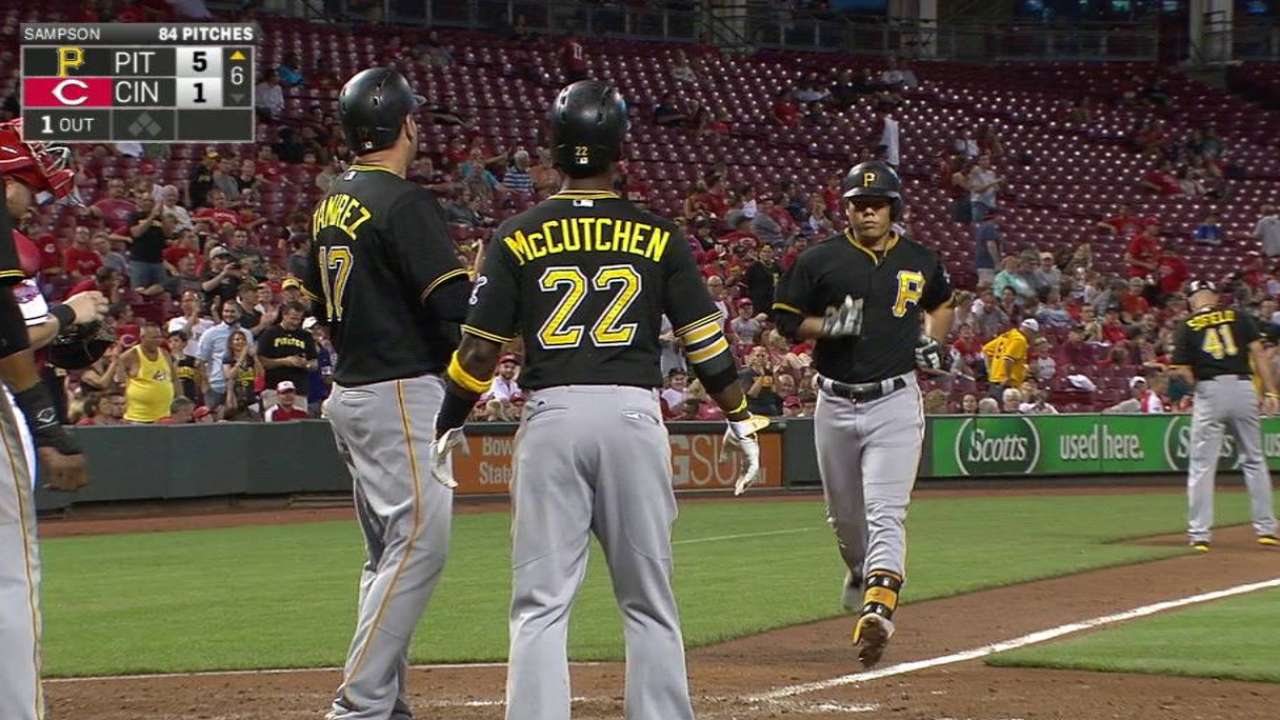 Once again, the Pirates will face questions regarding Alvarez, projected to earn about $8 million next year. He was a productive hitter last year, blasting 27 homers while posting a .787 OPS, but a defensive liability. The Bucs have Michael Morse under contract for 2016 and Bell in the pipeline. Can they find a taker for Alvarez, perhaps an American League team looking for a powerful designated hitter?
Melancon would fetch a respectable return on the trade front, and the Pirates have an obvious closer-in-waiting candidate in lefty Tony Watson.
Financial situation: The Pirates have seven players signed to guaranteed contracts in 2016: Andrew McCutchen, Starling Marte, Liriano, Harrison, Morton, Morse and Kang. They will make a little more than $50 million combined.
They also have nine arbitration-eligible players: Walker, Alvarez, Melancon, Watson, Locke, Francisco Cervelli, Chris Stewart, Jared Hughes and Jordy Mercer. They are projected to make about $45 million combined.
That would push the Bucs' payroll close to $100 million for the first time ever. And that doesn't even account for free agents or players like Gregory Polanco and Arquimedes Caminero making the league minimum.
Bottom line: Don't expect splashy free-agent signings, but the Pirates could be active on the trade market. The Bucs may dramatically change their infield, bullpen and rotation. Or they could get the band (mostly) back together, work around the edges of the roster and reload.
Despite such a successful season, it's going to be a busy winter full of tough decisions for Huntington.
Adam Berry is a reporter for MLB.com. Follow him on Twitter at @adamdberry. This story was not subject to the approval of Major League Baseball or its clubs.