A's Hot Stove season could bring surprises
Looking to get back on track, club's offseason moves difficult to predict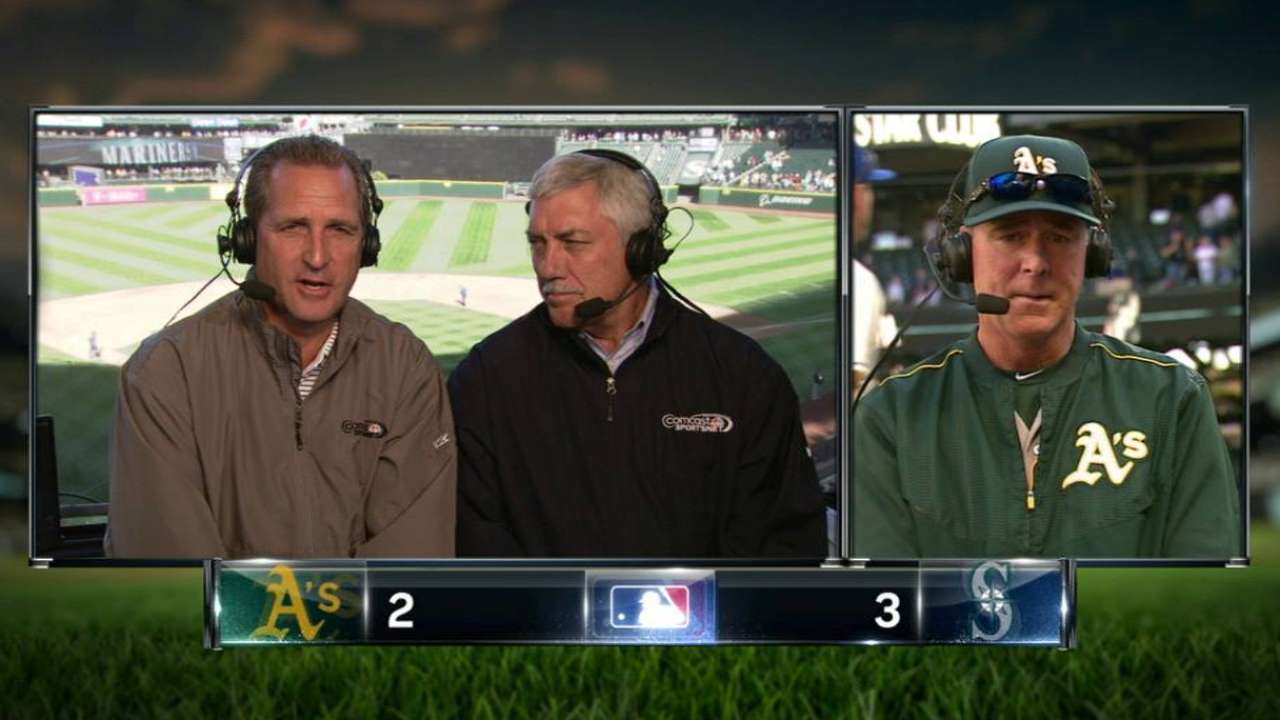 OAKLAND -- Little went right for the A's this year. They stumbled to an American League-worst 68-94 ledger following an offseason of questionable trades and now face another winter with plenty of work to do to get back on track.
But it's difficult to determine just what that will entail. The A's are without elite players not named Sonny Gray, and their stated desire to build and rally around their young players -- many of them residing in the Minors -- leaves their ability to compete in 2016 in question.
Stay tuned to see how vice president of baseball operations Billy Beane and general manager David Forst tackle this quandary.
Free agents/options: Unlike last year, when the A's employed seven soon-to-be free agents, all of whom departed, they're carrying just one this go-around: right-hander Edward Mujica, who will head elsewhere after a six-month tenure in Oakland. None of their players hold options for 2016, but the team does have 15 arbitration-eligible players on its hands.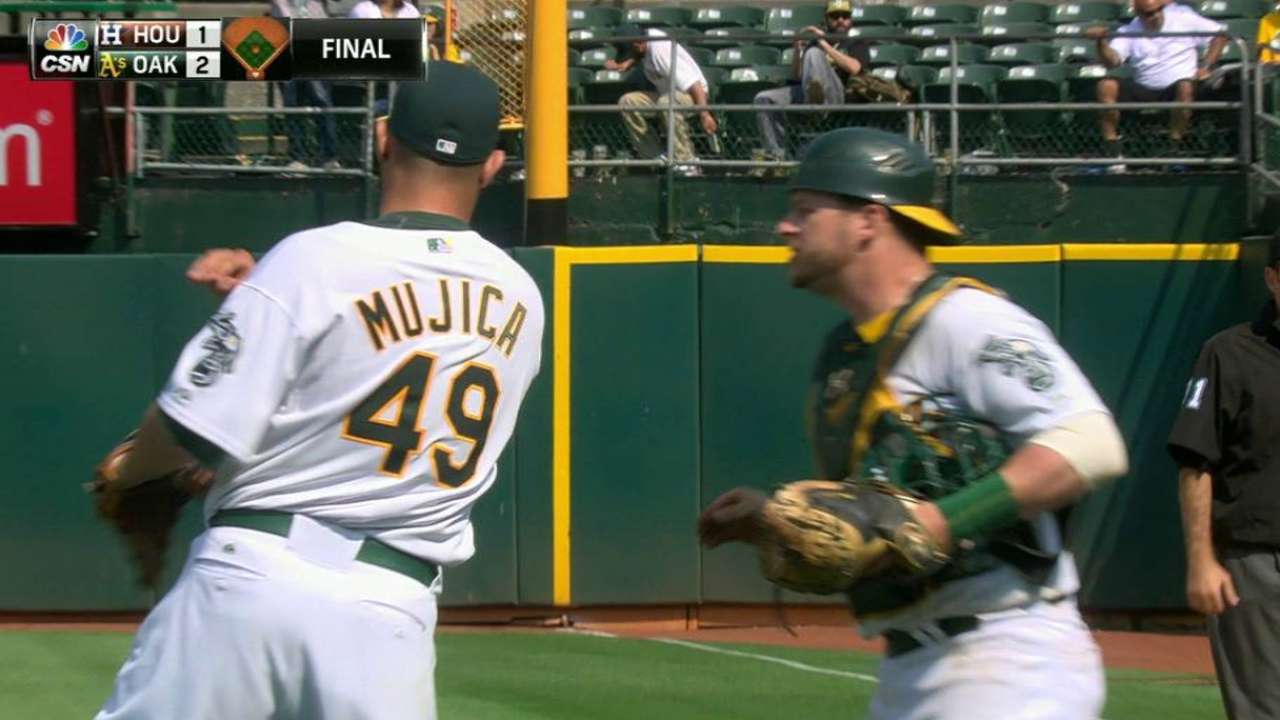 Needs: The A's, despite their record in 2015, actually have fewer gaping holes than most. They, of course, could stand to upgrade at several positions, though, including designated hitter. There's hope that Billy Butler improves in '16, his age-30 season, but the A's would likely benefit by finding a way to cut ties with the veteran, even if it means paying a good chunk of the $20 million he's still owed over the next two years. Butler struck out 101 times and hit into 26 double plays in his first season with the A's and was unable to hit for average (.251) or power, finishing with 15 home runs.
The A's have plenty of bodies to fill out their infield and outfield but could still seek help in those areas. Mark Canha proved his worth at first base and in the outfield this year, and should he settle into the everyday first-base job next season, the team could potentially try to find an upgrade for Sam Fuld and Jake Smolinski in left field if they feel the oft-injured Coco Crisp won't be able to stay on the field.
Oakland already has a slew of rotation arms but is never afraid to add more, so expect at least one key addition there, and the bullpen should largely be transformed by the start of next season after a rough 2015 performance that cost the club several wins.
Potential targets: The A's lack the resources to sign marquee free agents, so any additions will most likely have to come via the trade market -- except Beane appears unwilling to take from his top tier of young talent when making deals this winter. Minor upgrades could still be had, though, at a reasonable price. Outfielder David Murphy, for one, fits this mold should the Angels decline his 2016 option.
Trade assets: Although Beane and Co. have stated their desire to focus on a long-term plan, potentially at the expense of another losing season, there's no telling what they have up their sleeve. Josh Donaldson was considered off limits before the A's dealt him to Toronto in a shocking trade last winter, so a similar scenario with Gray is not out of the question. If not him, perhaps Stephen Vogt or Josh Reddick could be on the move. Right-hander Jesse Chavez is also a likely trade candidate.
Financial situation: For all of the uncertainty these A's face, they do have plenty of financial flexibility. Just three players (Butler, Crisp and Sean Doolittle) have guaranteed contracts for 2016, adding up to less than $24 million.
Bottom line: Assessing the 2016 A's so early in the offseason could be silly work, given Beane's penchant for roster overhauls, so it seems best to wait for the first domino to fall before determining this team's direction or identity.
Jane Lee is a reporter for MLB.com. This story was not subject to the approval of Major League Baseball or its clubs.