Obama calls Yost to congratulate Royals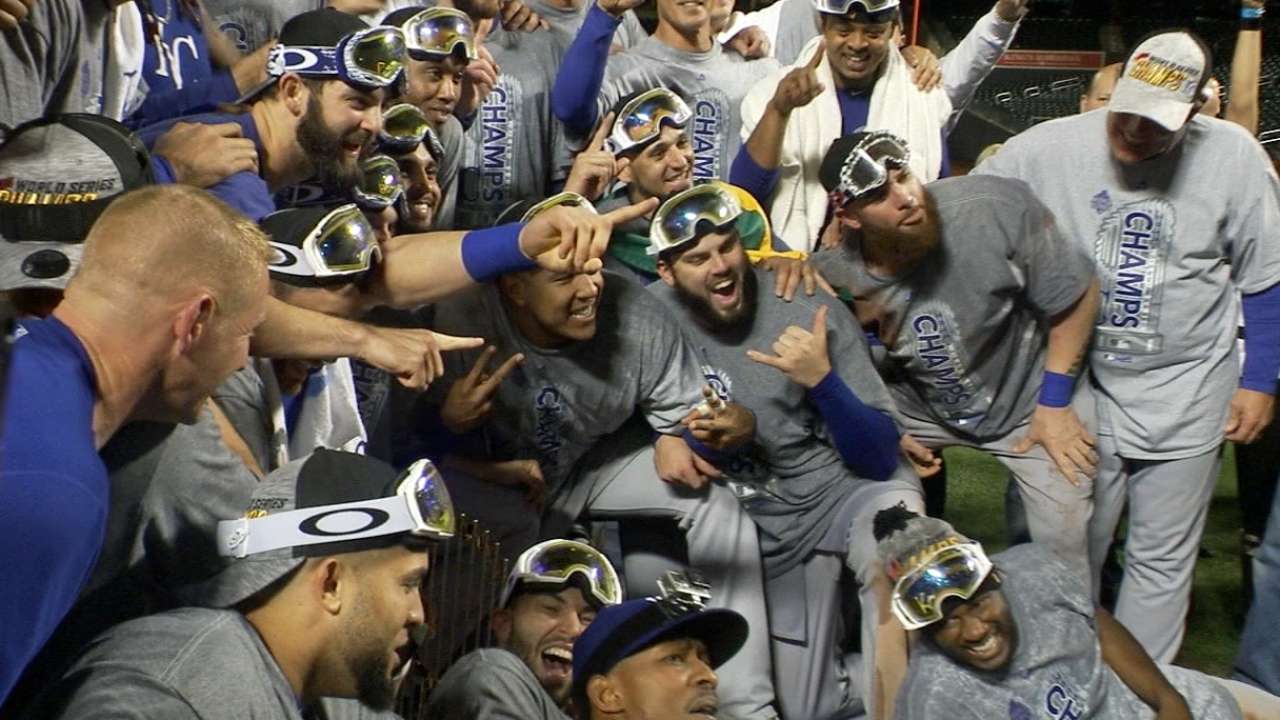 Royals manager Ned Yost received a special presidential phone call on Monday, hours after Kansas City clinched its first World Series championship since 1985.
President Barack Obama called Yost to congratulate him and the Royals, telling the manager his team was "fun to watch." President Obama made the call while traveling to Newark, N.J., aboard Air Force One.
• Celebrate title with Royals championship gear
"The President said the team was a lot of fun to watch and that they'd made long-suffering Royals fans justifiably proud," White House Press Secretary Josh Earnest told reporters on Monday. "He said he was looking forward to welcoming the team to the White House to celebrate their victory."
The Royals will receive a victory parade on Tuesday, although no date has been set for a potential White House visit.
Jamal Collier is a reporter for MLB.com. Follow him on Twitter at @jamalcollier. This story was not subject to the approval of Major League Baseball or its clubs.