PirateFest slated to be held in December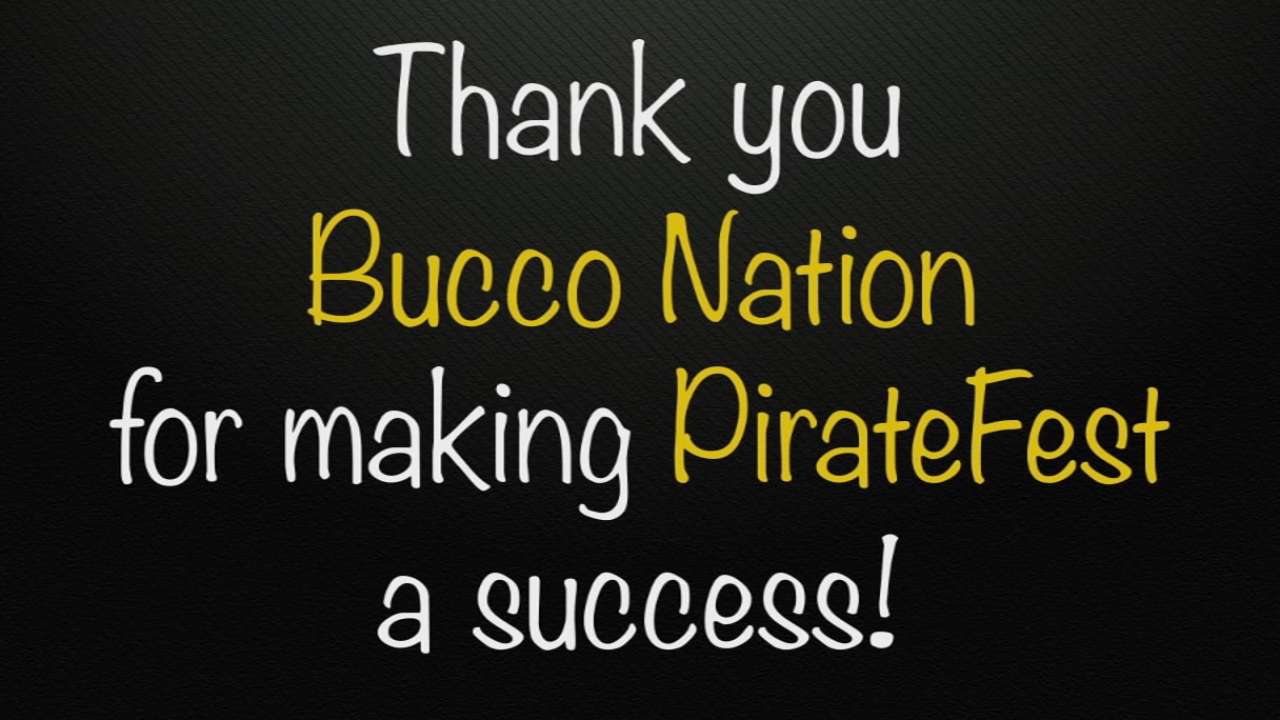 PITTSBURGH -- The 2015 PirateFest will be held Dec. 12-13 at the David L. Lawrence Convention Center, the club announced on Monday.
The first day of the annual fan fest and baseball carnival will be free and open to the general public from 10 a.m. to 7 p.m. ET. The second day, which includes exclusive autograph and picture sessions, is reserved for season-ticket holders who selected a PirateFest VIP experience as one of their membership experiences.
PirateFest includes live programs, autograph sessions with current and former players, games, prizes, youth baseball clinics and special offers on 2016 season-ticket memberships and six-game holiday ticket plans.
Autograph sessions will require a ticket sold prior to the event. All proceeds will go to Pirates Charities and local non-profit organizations. All fans who purchase those tickets will be guaranteed autographs for the specific sessions they wish to attend.
Along with the general autograph sessions, the Pirates will hold special autograph sessions for all children age 14 or under throughout the weekend. Autograph ticket-sales information and schedules will be available at a later date at Pirates.com/piratefest.
Adam Berry is a reporter for MLB.com. Follow him on Twitter at @adamdberry. This story was not subject to the approval of Major League Baseball or its clubs.