Rays enter offseason without many holes to fill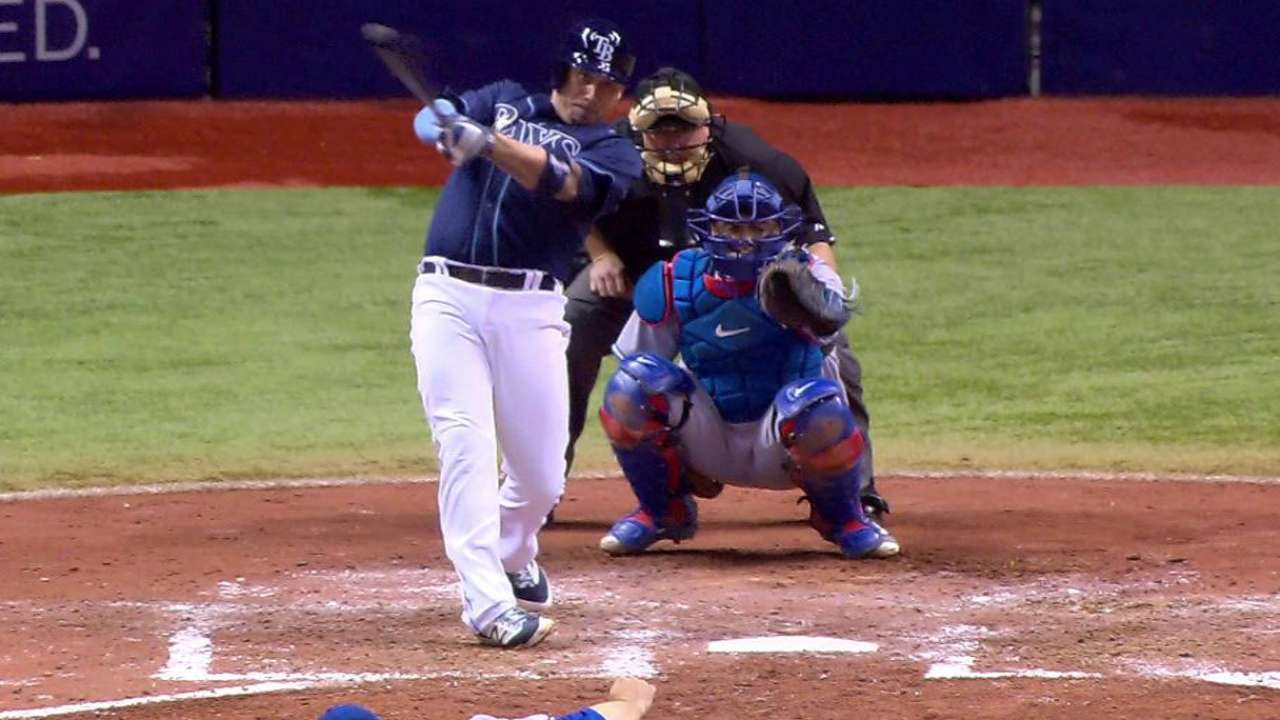 ST. PETERSBURG -- Now that the 2015 season has been put into the books, it's time to shift gears into the hot stove season.
During the coming months, Rays fans can follow along at Raysbaseball.com while the team looks to improve on last season's club through offseason acquisitions or from within.
Though the Rays were disappointed in how they finished the 2015 campaign, a lot of things went right. Building on those positives will be the theme of this offseason, and it should be an offseason with less turbulence than what took place prior to this past season.
• Archer, Kiermaier and Forsythe shine in Rays' cloudy season
Free agents/options: Shortstop Asdrubal Cabrera highlights the Rays' free-agent list, a list that also includes designated hitter John Jaso and DH/outfielder Grady Sizemore.
Cabrera did a nice job in 2015, playing steady defense while never letting his early-season hitting woes spill into his glove. His hitting came on strong in the second half and he finished with solid numbers, which is why it's unlikely he'll be back with the team. The veteran will be looking for a multiyear contract above what the Rays are likely to be offering him.
The prospects of Jaso or Sizemore returning are a little murkier.
Jaso would like to return after an injury-prone 2015 season. When he was in the lineup, he was a solid contributor who contributed tough at-bats. Based on what he made in '15 ($3.175 million), he would be in the Rays' price range. Sizemore falls into the same category and has a little more flexibility in the field than Jaso. More than likely, the question of Jaso or Sizemore will be an either/or answer where they sign one and not the other.
There are no players with options that need to be addressed.
Needs: Offense is always a need, but given the team's second-half change to a more aggressive approach, there might not be as much of a need for additional offense as in years past. However, Tampa Bay will likely have to fill the hole at shortstop. If Cabrera does not return as expected, that leaves Tim Beckham and Nick Franklin as the candidates to step in at the position.
In addition, the Rays can be expected to find veteran relievers, which they seem to do every offseason.
Potential targets: A potential target at shortstop could be Alexei Ramirez. The White Sox hold a $10 million club option that they might decide not to exercise. Ramirez finished strong in 2015 and it is a weak crop of free-agent shortstops, so that could affect the White Sox decision. If he's available, he'd be a perfect fit for a one-year deal with the Rays. That would allow Ramirez to rebuild his value while giving shortstop prospect Daniel Robertson another year to mature.
Trade assets: With the emergence of right-handers Erasmo Ramirez and Nathan Karns in 2015, the Rays have great starting pitching depth. Alex Cobb (Tommy John surgery) won't be back until late August, but the rotation, if healthy, will include five from a list that includes Chris Archer, Matt Moore, Drew Smyly, Jake Odorizzi, Ramirez, Karns, Matt Andriese and perhaps top pitching prospect Blake Snell.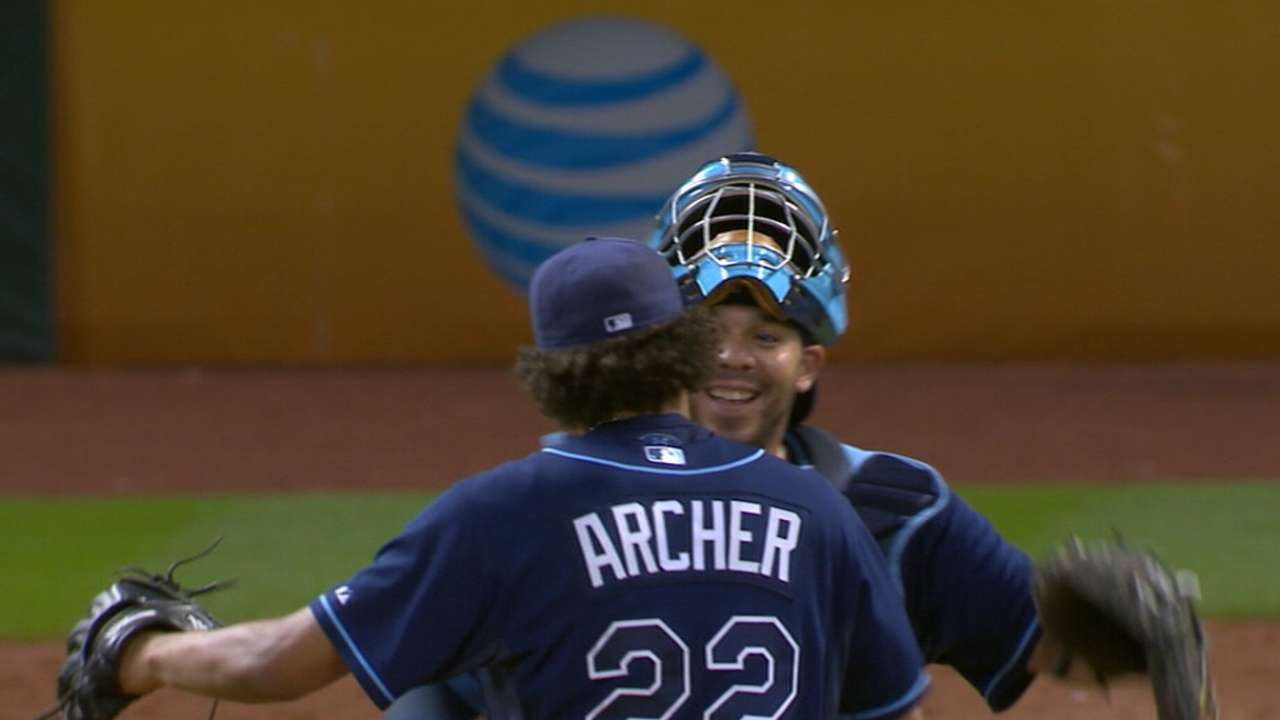 With all of that pitching depth, they could be tempted to deal for a big bat. In addition, the Rays have a young, deep group of outfielders that might be paired with a pitcher in a deal. However, the organization believes in maintaining pitching depth, and the 2015 season's troubles maintaining that depth validated their belief. So they might just decide to remain pat.
Financial situation: Approximately $30 million is committed to four players for the 2016 season, which means president of baseball operations Matt Silverman will have to spend wisely. That includes navigating 11 arbitration-eligible players. Last year's payroll was $72 million, and it's a foregone conclusion that it will likely be less in '16.
Bottom line: The Rays are constantly looking to find ways to improve their team. But based on the overhaul prior to 2015, along with the fact that they feel pretty good about the players they had in '15 -- when they were healthy -- there's reason to believe this will be a relatively calm hot stove season. But never rule out a surprise here or there. The good thing is the Rays appear to be in a strong position with the talent they have, which means they would be dealing from a position of strength on any deals that might come to fruition.
Bill Chastain is a reporter for MLB.com. This story was not subject to the approval of Major League Baseball or its clubs.