MLB.com Columnist
Phil Rogers
Young aces have Mets poised for success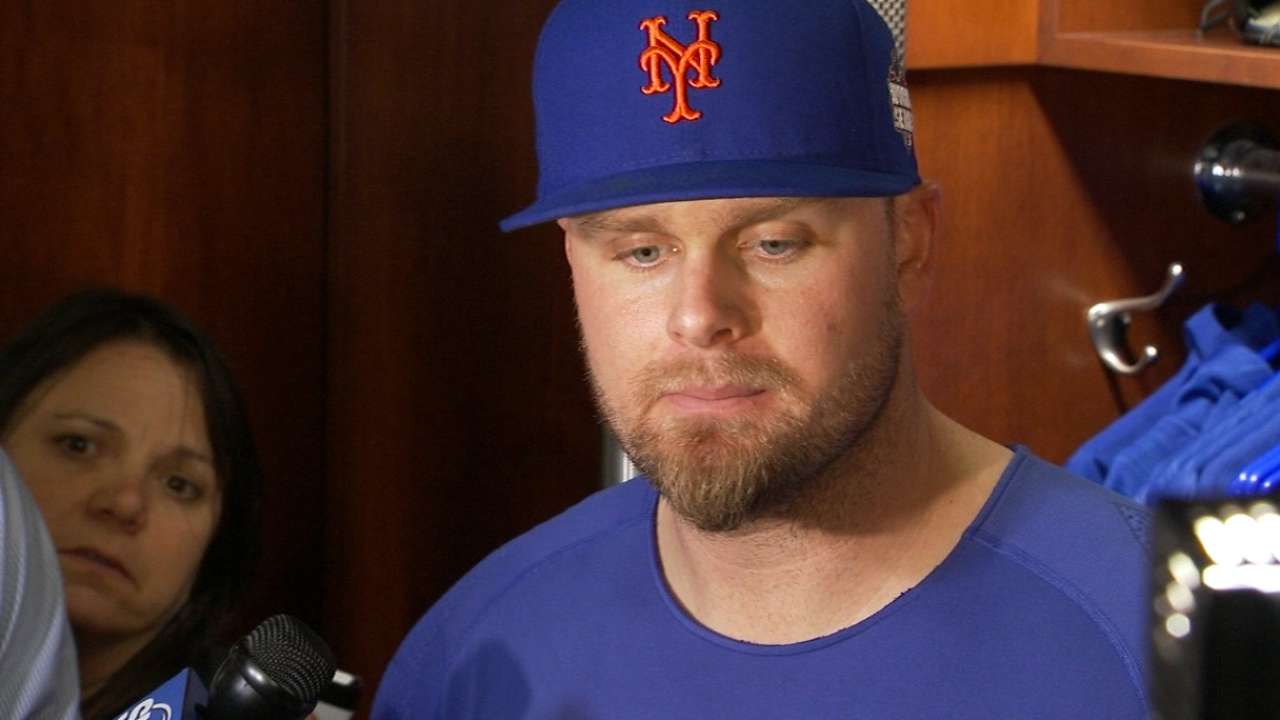 NEW YORK -- Some losses stick with you longer than others, and none are as painful as ones in the World Series. There will be no parade for the Mets, not this year anyway.
With the starting rotation built around Matt Harvey, Jacob deGrom, Noah Syndergaard and Steven Matz, they will be in the discussion when Spring Training begins in February, and that speaks loudly after six consecutive losing seasons.
Eyeballs rolled when general manager Sandy Alderson suggested the Mets could win 90 games this season, but that's exactly what they did, passing the Nationals to win the National League East before putting away the Dodgers and Cubs en route to the Series.
"It's definitely a good thing," Curtis Granderson said. "To look at where we were, considering what everybody else was saying about us and how we continued to believe in ourselves, the acquisitions that we made, the guys that came up and proved they belonged, it's definitely a good thing to bring with us."
Manager Terry Collins congratulated his players on a great season after the 7-2, 12-inning loss to the Royals in Game 5 on Sunday night. He knows expectations will be higher next season, and he looks forward to it.
"I just told the players [that] I've done this for a long, long time, and this is the most fun I've ever had in all the years," Collins said. "You guys know last March or [even] last June no one would ever have said we were going to be sitting where we are today."
It will be an interesting offseason for the Mets, but not an especially stressful one. They have eight players expected to file for free agency, but only second baseman Daniel Murphy and midseason acquisition Yoenis Cespedes qualify as major decisions.
It's likely that both will leave as Alderson manages his resources in a way to build around a rotation that could stay together at least three more years, as Harvey won't reach free agency until the end of the 2018 season, if he isn't signed to a contract extension.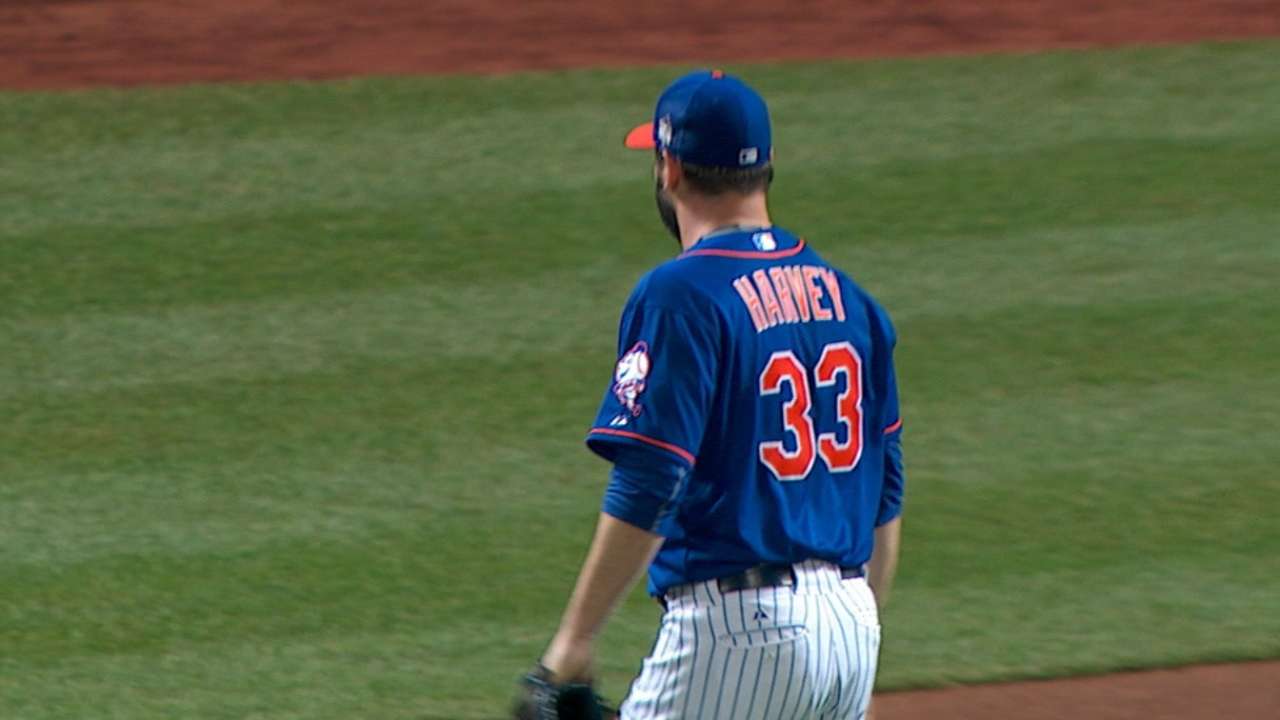 In addition to the four starters who worked in the World Series, the Mets have 25-year-old Zack Wheeler, who made 32 starts in 2014, on his way back from Tommy John surgery, and lefty Jon Niese, who is signed for 2016 with club options for '17 and '18.
The Mets are certain to get trade offers for their pitching surplus, and they could make a move to acquire a bat to put alongside Granderson, David Wright, Lucas Duda and Michael Conforto, who looked like a force after debuting with the Mets in July.
Prospects Matt Reynolds, Brandon Nimmo and Gavin Cecchini could emerge as major considerations in Port St. Lucie, Fla., next Spring Training. Everyone in the Mets' camp should carry themselves differently after the 14-game postseason run, which included a road win over the Dodgers in the deciding Game 5 of the NL Division Series and a sweep of the Cubs in the NL Championship Series.
"Now we've got the 'been there, done that' kind of feel going on," said Duda, the first baseman who will be looking for his first 100-RBI season. "I like our ballclub. We won't lose [many people]. We'll see how it goes."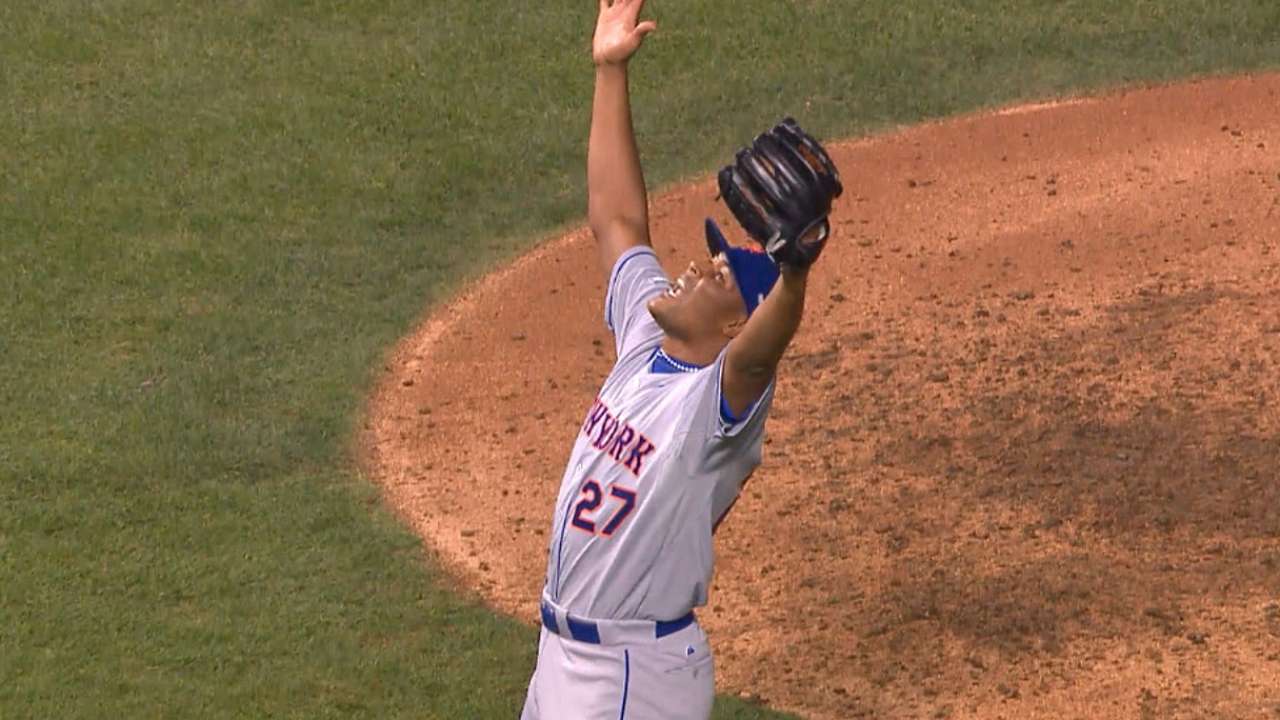 Barring injuries, the rotation that put up a 3.20 ERA in the postseason should give the Mets a running start on going to the playoffs in consecutive seasons, something the franchise has done only once before (1999-2000).
Collins plans to watch those pitchers closely next spring given the career-high workloads they carried in 2015.
"This is going to be a short offseason for a lot of them," Collins said. "They pitched more innings than they ever have. So my concern is what they're going to be like when they show up at Spring Training. When are those arms going to bounce back? But those are all things we'll find out as the future comes. I tell you one thing, they learned one thing: They learned how to get through this. They learned how to get through a long season. They learned what it's like to play in October, and they're going to be a lot better because of this experience."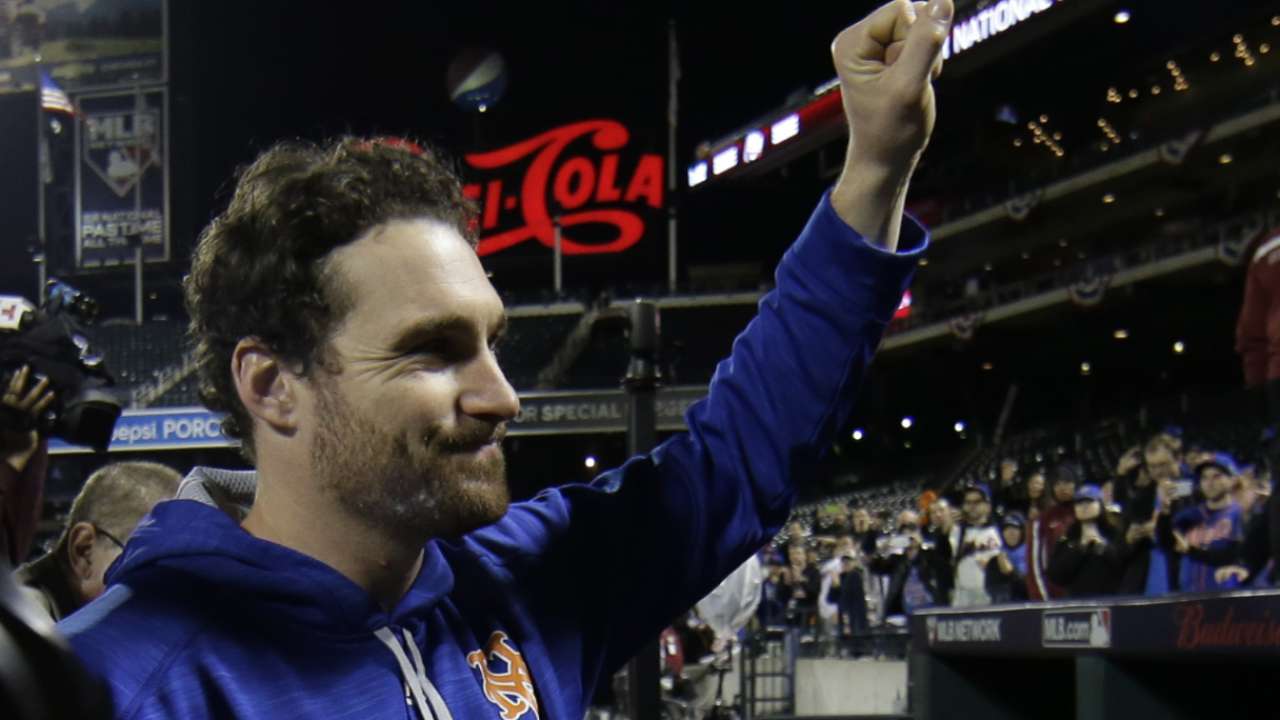 There will be a lot of good memories for everyone once the sting of the loss to the Royals is no longer fresh.
"It was great to get a chance to see all the hard work pay off," Granderson said. "You put a lot of work in the offseason, you put a lot of work into Spring Training. You have your ups and downs during the course of the season. To be able to be one of the final two teams standing is definitely a good thing to take with us. There's no reason to hang our heads by any means."
Phil Rogers is a columnist for MLB.com. This story was not subject to the approval of Major League Baseball or its clubs.