Mets salute fans, have plenty to be proud of
Honored to represent NL in World Series, Wright, Collins reflect on amazing run
NEW YORK -- They crowded the top step of the clubhouse tunnel, just out of view of the Citi Field crowd. David Wright pushed his way to the front, wanting to be sure the victors had cleared the field. He hoped to be respectful; the Royals had just won the World Series. The field was theirs for the night.
But once he received the all-clear, Wright led his teammates back out onto the grass, near the World Series logo, in view of the hundreds who had stuck around after the Mets' 7-2, Game 5 loss Sunday night. In a cluster, the Mets saluted their fans, who responded with chants of "Let's go Mets!" and "Thank you Mets!" The players waved. They raised their fists. Then they descended back into a clubhouse that smelled less of disappointment than pride.
"We were the National League champs," Wright said, still wearing his dirt-caked uniform more than an hour after the game. "We should be proud about that."
As Wright spoke those words, Mets manager Terry Collins made his way over to the visitors' dugout, hoping to congratulate Royals general manager Dayton Moore in person. Hours before Game 5, Collins discussed the possibility that his season could end here, in New York, without a trip back to Kansas City. Criticized last month for saying everything the Mets accomplished in the postseason would be "gravy," Collins reiterated a point that he still believes.
"Because it's an honor to be here," he explained. "And what it took to get here is grueling. And when you're here, you'd better enjoy it."
Collins did. And in the hours, days and weeks following the World Series, he will receive criticism for some of his World Series decisions, particularly for allowing Matt Harvey to begin the ninth inning of Game 5 at 102 pitches -- "I let my heart get in the way of my gut," was his explanation. As Collins usually does, he'll shrug that off as "the nature of the beast."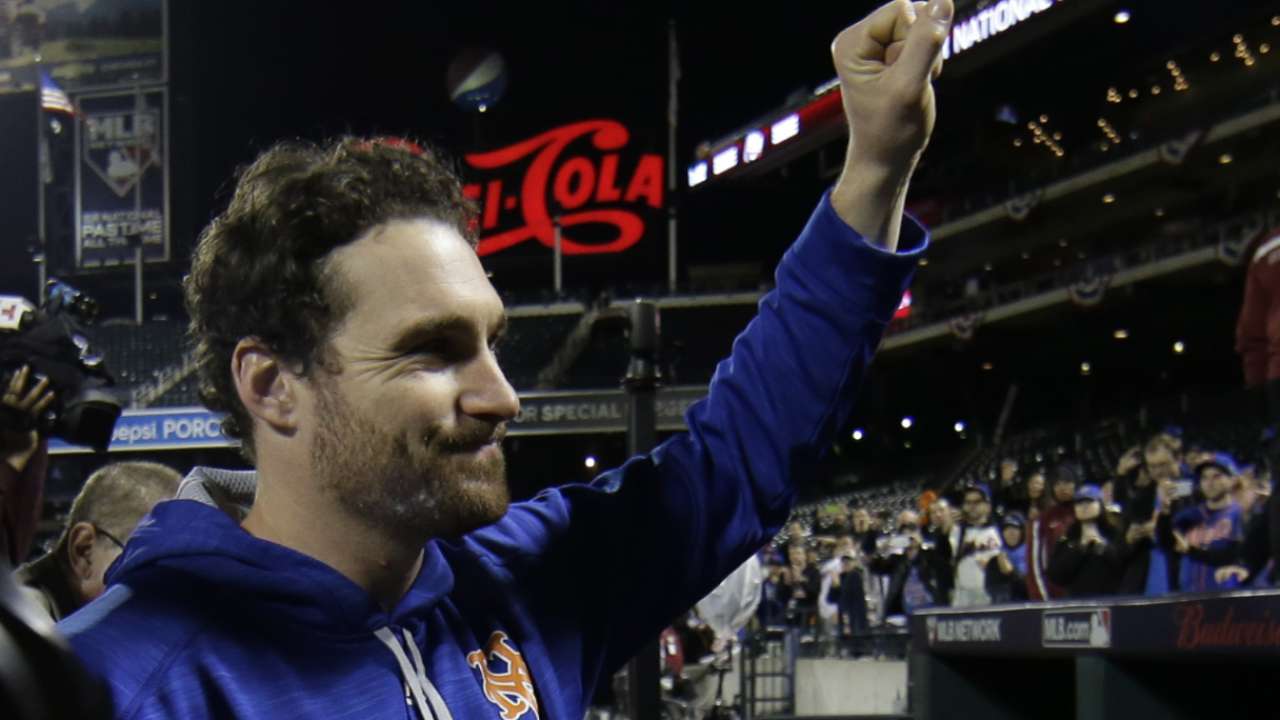 It was hardly the manager's fault that the Mets did not hit all Series, batting .193 with a .298 on-base percentage. Yoenis Cespedes finished 3-for-20. Wilmer Flores was 1-for-17. Daniel Murphy was 3-for-20. Travis d'Arnaud was 3-for-21. Wright was 5-for-24.
So it is with that as a backdrop that the Mets will almost certainly offer Collins a contract extension this week, knowing this is bigger than a single game or single series. This is about a Mets club that was widely expected to finish second or third in the NL East, morphing instead into one of the five most successful teams in franchise history.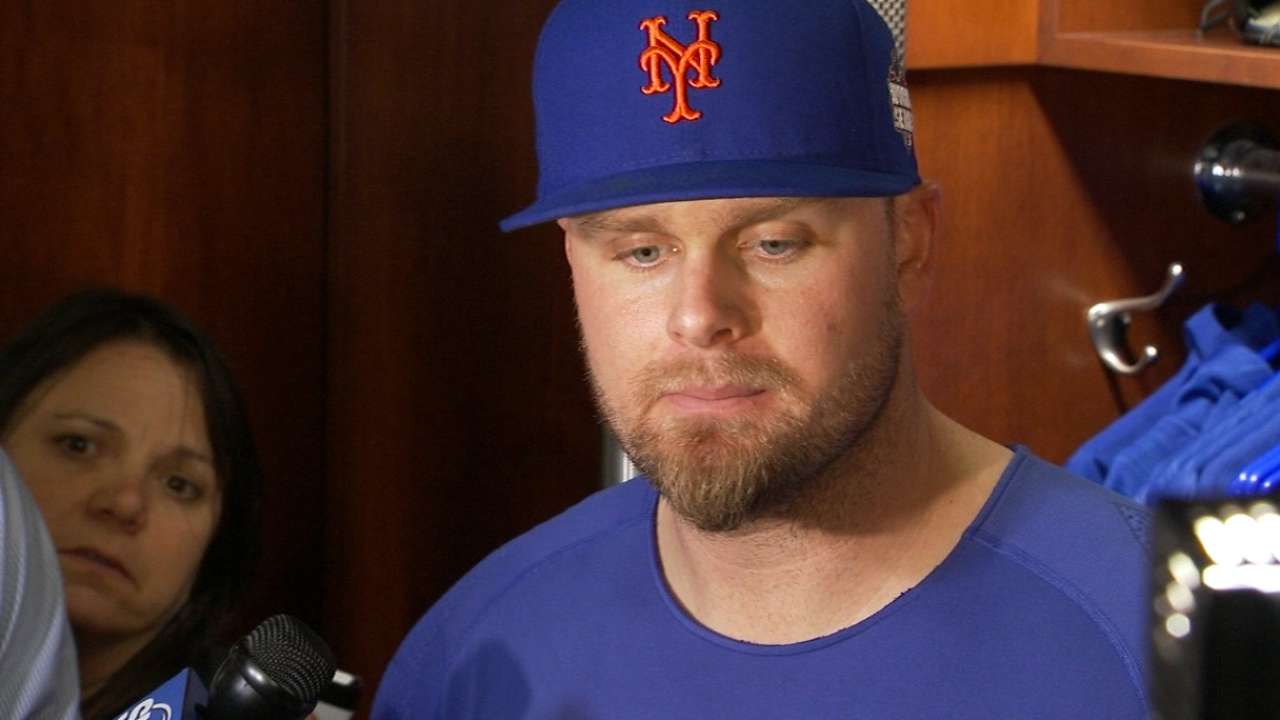 "I've done this for a long, long time, and this is the most fun I've ever had in all the years," Collins said. "Tremendous season, all we had to deal with, tremendous guys to be around, great experience. I'm very, very proud of them."
Back in the clubhouse, Wright spoke of his personal experience, spending four months on the disabled list due to a career-threatening back condition while the Mets wallowed on the fringes of contention. It was not until late July that the Mets grew serious with their ambitions, trading for Cespedes and others. It was not until early August that they took full control of the NL East.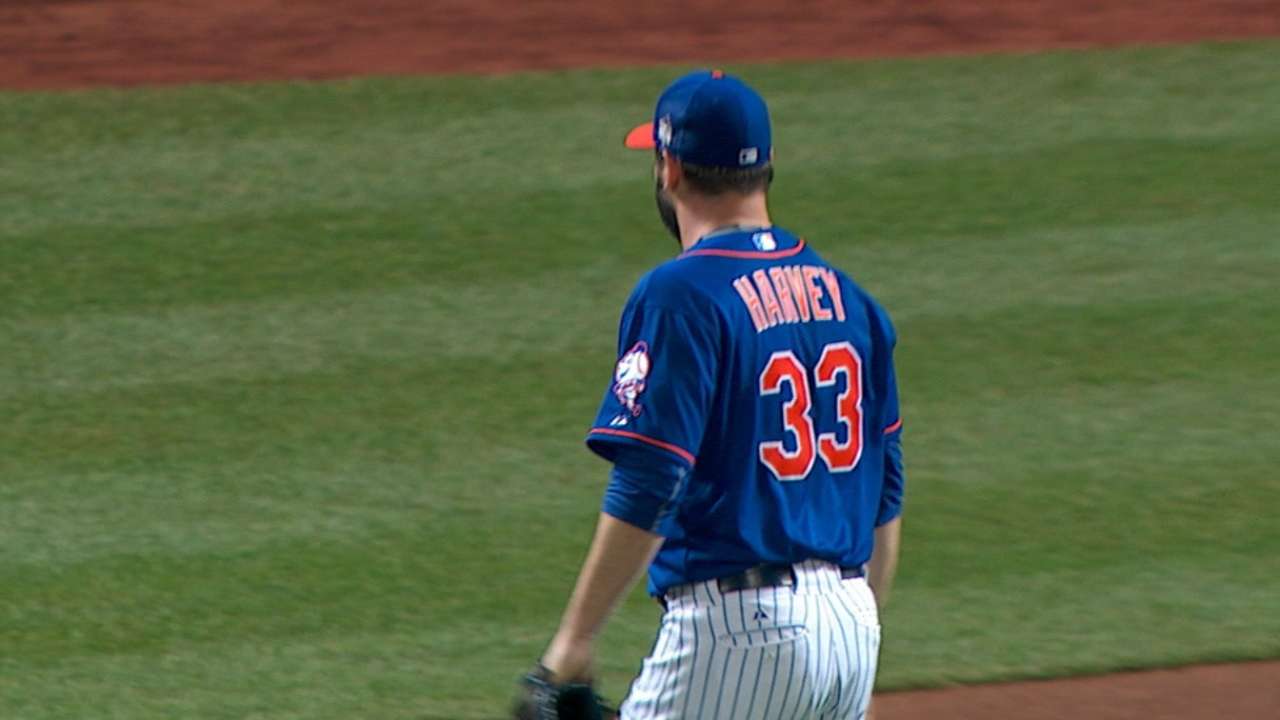 "These guys over here, and this city and this fan base and this organization, turned the worst year that I've had into the most exciting, the most fun that I've ever had on a baseball field," Wright said. "And I can't thank them enough for that."
That is why Wright gathered everyone together in the early hours of Monday morning for a salute. That is why he hopes fans will be able to look past the World Series loss, and look instead at what the Mets achieved.
"You're talking about losing the World Series," Wright said. "You can't find any negatives in that. That ... that was a fun ride."
Anthony DiComo is a reporter for MLB.com. Follow him on Twitter @AnthonyDiComo and Facebook, and listen to his podcast. This story was not subject to the approval of Major League Baseball or its clubs.