Correa covers World Series as MLB.com correspondent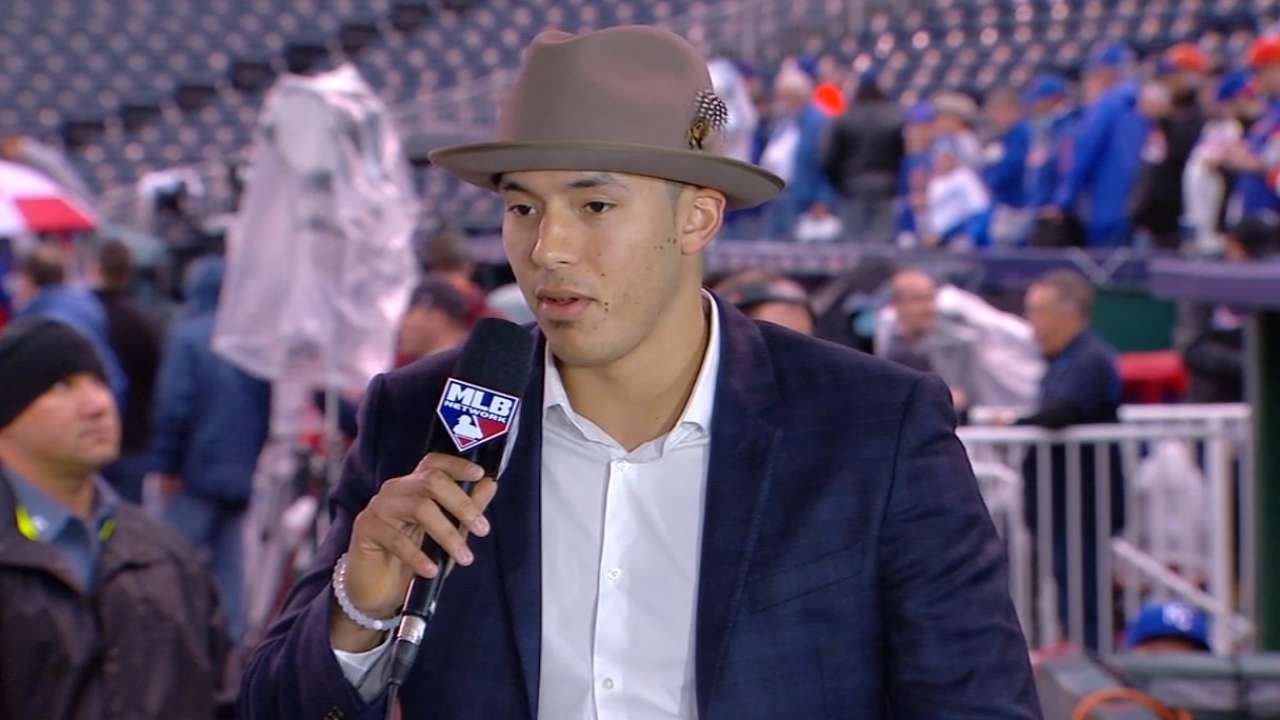 KANSAS CITY -- It's been quite a year for Houston rookie shortstop Carlos Correa, and the experiences keep coming for the rising star.
Correa, one of the front-runners for the American League Rookie of the Year Award, is serving as a special correspondent for MLB.com for the first four games of the 2015 World Series. He expects to return home to Ponce, Puerto Rico, after Game 4 in New York.
"For me, it's fun. This is the first time I have been to a World Series," Correa, 21, said. "I'm new to the big leagues, and you see this and you hope one day to be out there playing and not just watching. It's really fun to be here. It's a wonderful time of the year."
Correa's final memory from his previous visit to Kansas City was an excruciating 7-2 loss to the Royals in Game 5 of the AL Division Series on Oct. 14. His first experience upon arrival this time around was a taste of the city's famous barbeque with friends and plenty of laughs. Correa also visited with Commissioner Rob Manfred at Kauffman Stadium. He hopes to take in all of the sights and sounds of Kansas City and New York.
"It is what it is," Correa said. "There's no way around it. We lost here, but I'm not focusing on the past. Now, it's about focusing on what I can do to keep improving my game and help my team. That's all I'm looking forward to."
Correa is also looking forward to a great World Series.
"The Royals have a great team," he said. "They have guys that hit for average, they hit for power and they have a great bullpen. They can play defense, too. They are going to be a team to beat for quite a bit, so I'm looking forward to facing them next season."
But who will win? Correa's prediction was more of a statement.
"This is going to be a really fun World Series to watch, and I'm glad to be here," Correa said. "This is a fun time for baseball."
Jesse Sanchez is a national reporter for MLB.com. Follow him on Twitter @JesseSanchezMLB. This story was not subject to the approval of Major League Baseball or its clubs.