Manfred, fans set to connect in #ChattingCage
Commissioner to field questions before Game 1 of World Series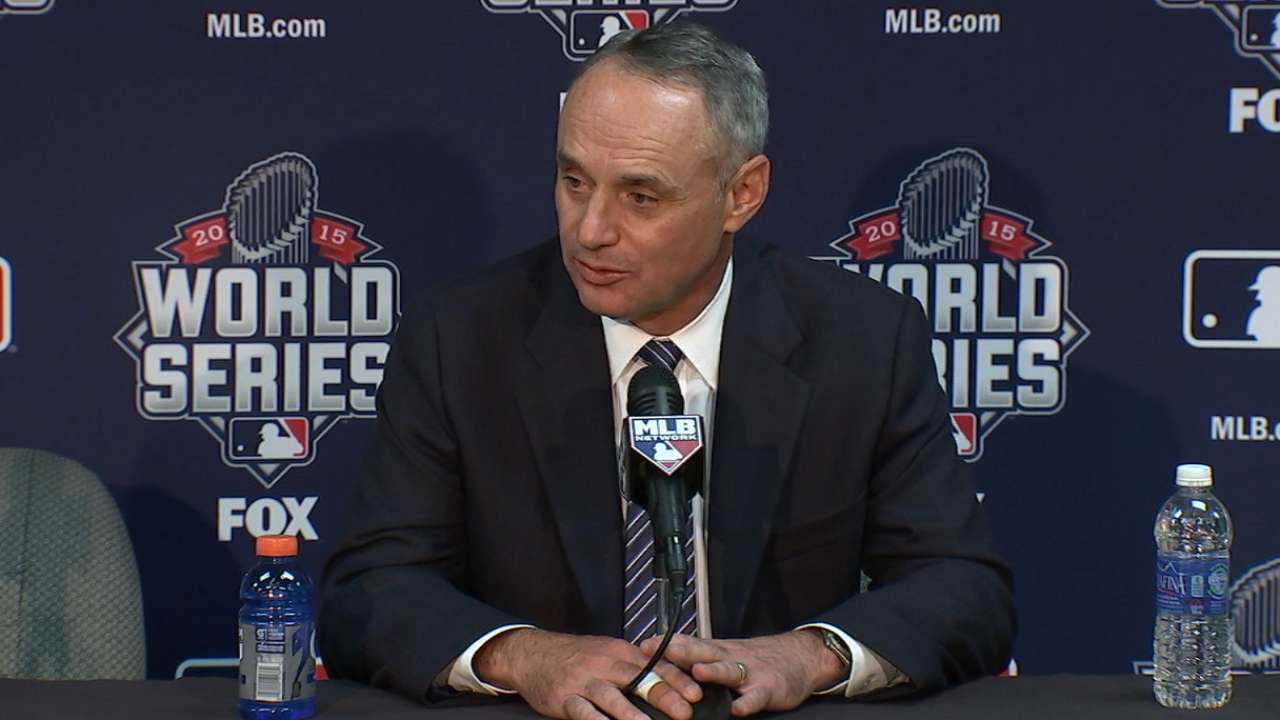 Before Major League Baseball Commissioner Rob Manfred settles in for what figures to be a thrilling World Series, he will first join the Edward Jones Chatting Cage on MLB.com tonight.
Manfred, who is overseeing his first Fall Classic as Commissioner, will take part in the Chatting Cage at 6:30 p.m. ET -- an hour before Game 1 of the World Series between the Mets and Royals goes on the air (7:30 p.m. ET air time on FOX, 8 p.m. game time).
In the midst of a postseason that has provided its share of thrilling moments -- and figures to provide a few more -- Manfred will answer questions from fans in his Chatting Cage session. Fans can ask questions via webcam or tweet one using #ChattingCage.
• Ask Commissioner Manfred a question in #ChattingCage
"I think one of the most pleasant surprises has been how fantastic the postseason has turned out to be for us," Manfred said Monday at World Series Media Day in Kansas City. "Our postseason ratings are up 18 percent. Both of our partners, TBS and FS1, enjoyed record ratings. We had really competitive series that generated a tremendous amount of interest, and I think we're going to have a great World Series."
• Commissioner pleased with ratings increase
Speaking with the media on Monday, Manfred addressed a number of issues within the game, including the competitive balance that has arisen in recent years. Both World Series participants began the year in the bottom half of the league in payroll.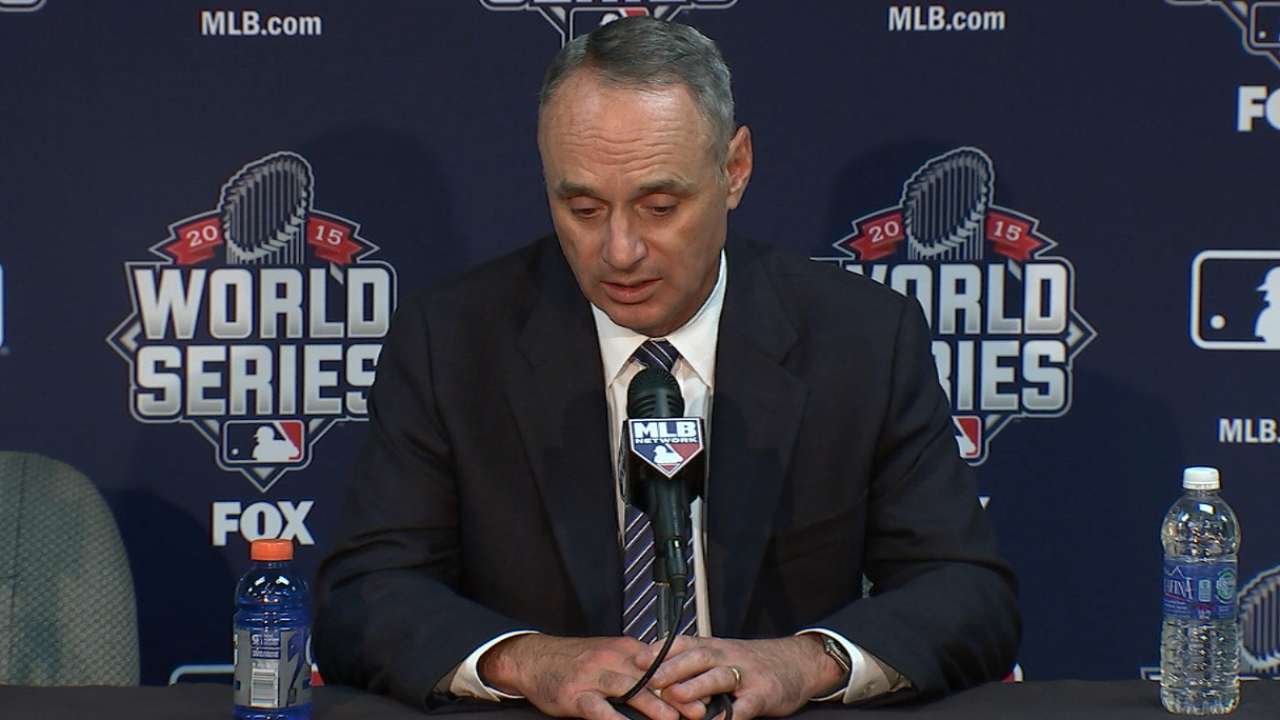 "It shows that teams from all sorts of markets, if they have a strategy and stick to it, can win," Manfred said. "And I think that's really, really important for the sport, for our fans to appreciate that fact."
Don't miss out tonight when Manfred answers more questions -- this time your questions -- on MLB.com.
AJ Cassavell is a reporter for MLB.com. Follow him on Twitter @ajcassavell. This story was not subject to the approval of Major League Baseball or its clubs.