Mets know they will have hands full with Royals
Club has high praise for American League champions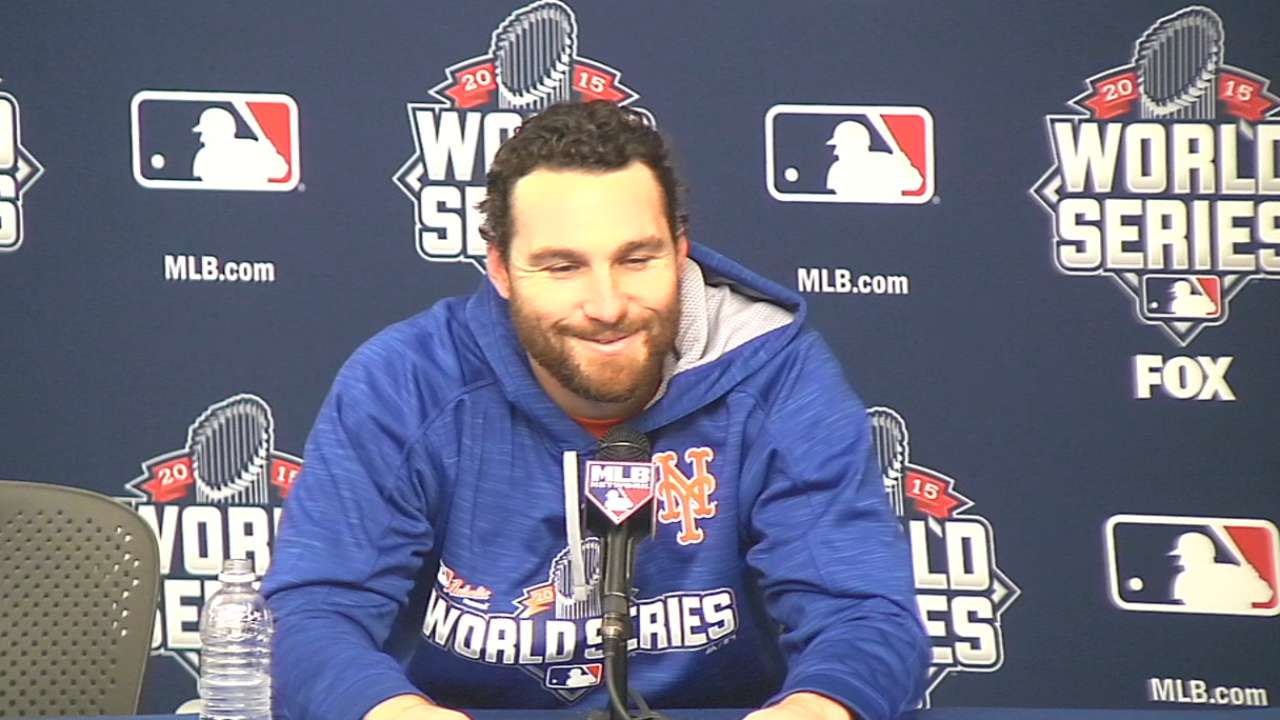 NEW YORK -- A question persisted in the Mets' clubhouse in the days after punching their World Series ticket in Chicago on Wednesday. The players asked it amongst themselves, looking to the future and the biggest baseball games they'll ever play.
"Who do we match up better against?" David Wright said. "And I don't think anyone had an answer."
• Shop for Mets World Series gear
Not that they had any real say in the matter. But the Mets will fly to Kansas City on Sunday, another city with a famished fan base looking for a championship for the first time since the mid 1980s. This one sports a back-heavy, hard-contact team with unfinished business. At a workout at Citi Field on Saturday, Mets personnel described their opponent as "fiery," "relentless," a team that will "play until the end."
"They never stop coming," said Daniel Murphy. "What a great characteristic to have as a ballclub. The lineup one through nine has good at-bats -- they put the ball in play, they don't give away at-bats. They play good defense. We know about the back end of that bullpen, the way they shorten games. It'll be fun."
The matchup is intriguing as much for its unfamiliarity as it is for its polarity. The two teams haven't played since 2013, and at their barest bones, they are conflicting entities. The Mets boast a starting-pitching staff that ranked third in the National League in strikeouts. As an offense, the Royals struck out fewer times than any team in baseball.
Instead, Kansas City focuses on putting the ball in play and values contact hitting. The Royals ranked second in baseball in batting average and hits, third in doubles and just 24th in home runs. The Mets work around a hitting philosophy rooted in power and on-base percentage, and they clubbed an NL-best 102 homers after the All-Star break.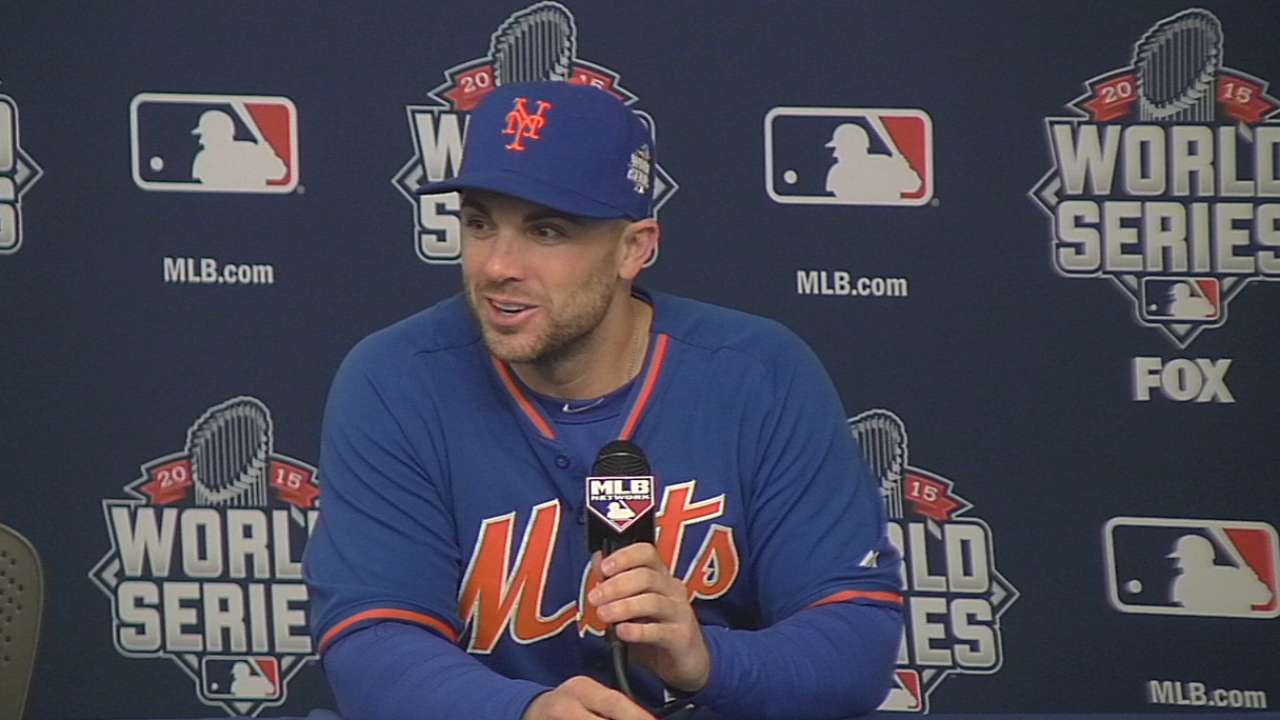 Only a handful of Mets players possessed postseason experience before this year, and only Juan Uribe (who is still a question mark to make the roster) has been to the World Series. The Royals came 90 feet from tying Game 7 of the World Series last season.
"It's helpful that you've been there," said Mets manager Terry Collins, who is making his World Series debut. "You know what the pressure is like. You know what the whole scenario is like. It's a whole different pregame and a lot of other things that go along with it. So if you've lived it once, you're better off because of it. You're not affected by it the next year. Our guys are going to go through it for the first time."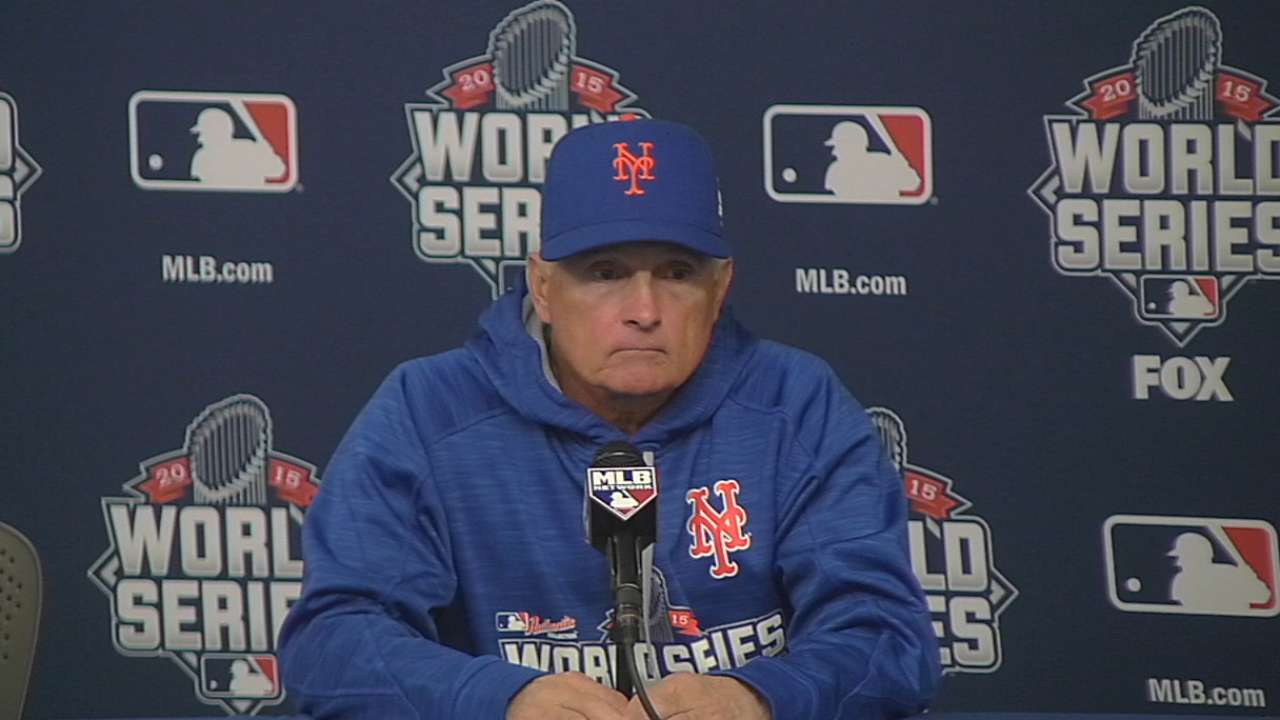 Yoenis Cespedes played 26 games against Kansas City over his 3 1/2 years in the American League.
"I've had the fortune of playing them every year so I know a lot about them," Cespedes said. "They are a young team and they play hard. They will play until the end."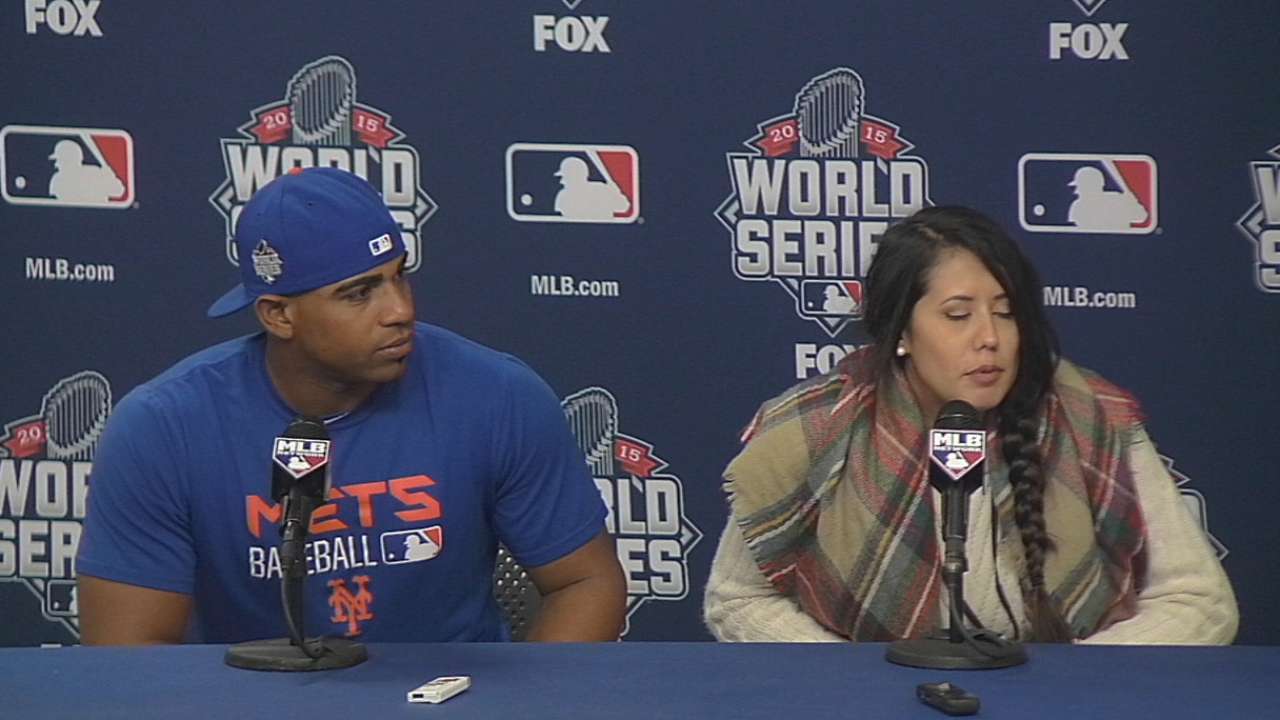 Most of the Mets, though, know little about the Royals. Wright, Murphy and others played with Chris Young from 2011-12, and Murphy recalls playing Minor League ball against Lorenzo Cain. The rest of their knowledge, as Murphy said, has come from watching the Royals on national broadcasts.
"It seems like they always find a way to win -- no matter what the score is and what the situation is, they grind it out and they never die," Murphy said. "We'll have our hands full, that's for sure."
Joe Trezza is an associate reporter for MLB.com. This story was not subject to the approval of Major League Baseball or its clubs.