By George: Royals' joy highlights top GIFS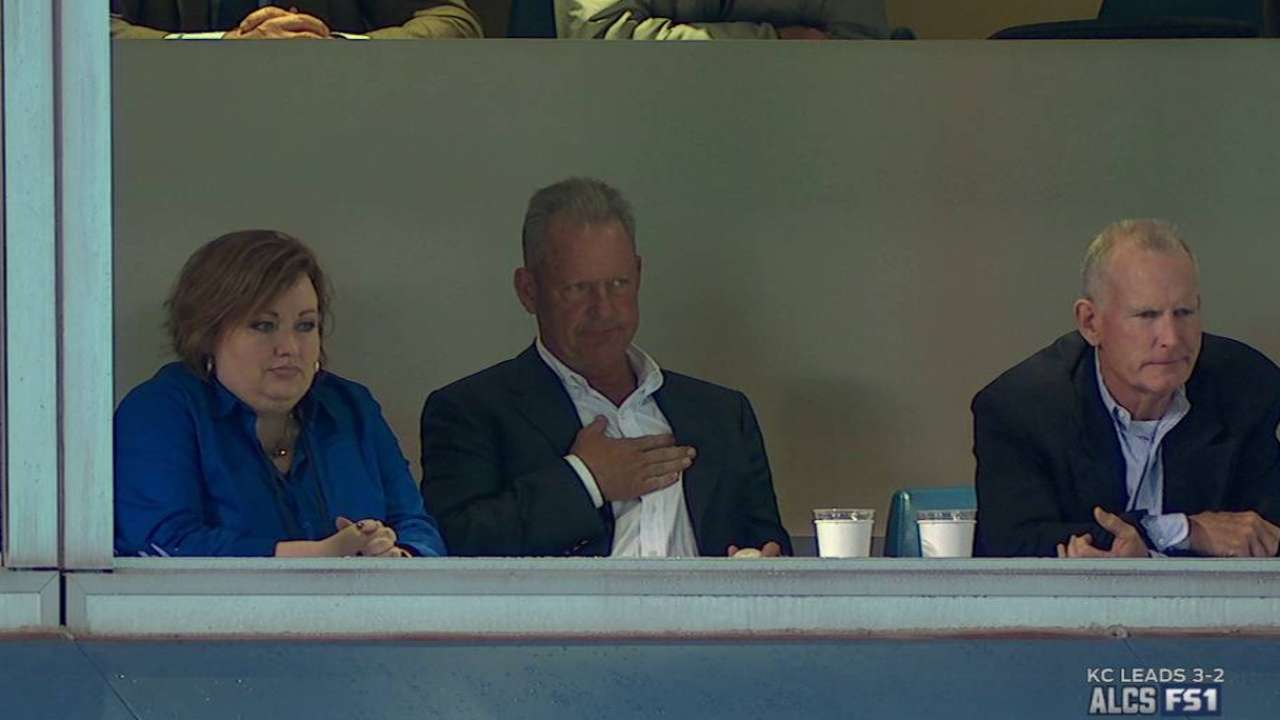 Here are top GIFs from the Royals' 4-3 series-clinching win over the Blue Jays in Game 6 of the American League Championship Series, courtesy of @MLBGIFs.
1. Check your pulse
Royals great George Brett sums up the vibe in the top of the ninth inning, when they Blue Jays put runners on the corners with no outs.
2. Back to the World Series
Mike Moustakas hauls in a grounder from Josh Donaldson and fires to Eric Hosmer for the final out, sending the Royals to the World Series for the second year in a row.
3. Royals win the pennant
Check out these great reactions from the Royals after winning the ALCS.
4. Bautista face
Jose Bautista sums up the night for the Blue Jays, who battled back, but came up short.
5. Revere has hops
Ben Revere gets way up to snag a deep fly ball from Salvador Perez, saving a run in the bottom of the seventh.
6. Cain can motor
Lorenzo Cain races home from first on a single by Hosmer to score the go-ahead run in the bottom of the eighth.
7. Zip it
Blue Jays first-base coach Tim Leiper had a message for Royals starter Yordano Ventura.
8. Brett loves it
Brett was one happy man after the Royals won the ALCS for the second straight year.
9. Davis fist pump
Wade Davis celebrates after shutting the door on the Blue Jays.
10. Perez reaction
Perez is certainly happy to be going back to the Fall Classic.
Austin Laymance is a reporter for MLB.com. This story was not subject to the approval of Major League Baseball or its clubs.