MLB.com Columnist
Richard Justice
Farrell bringing new perspective into offseason
With his cancer in remission, manager says simple things 'take on a greater appreciation'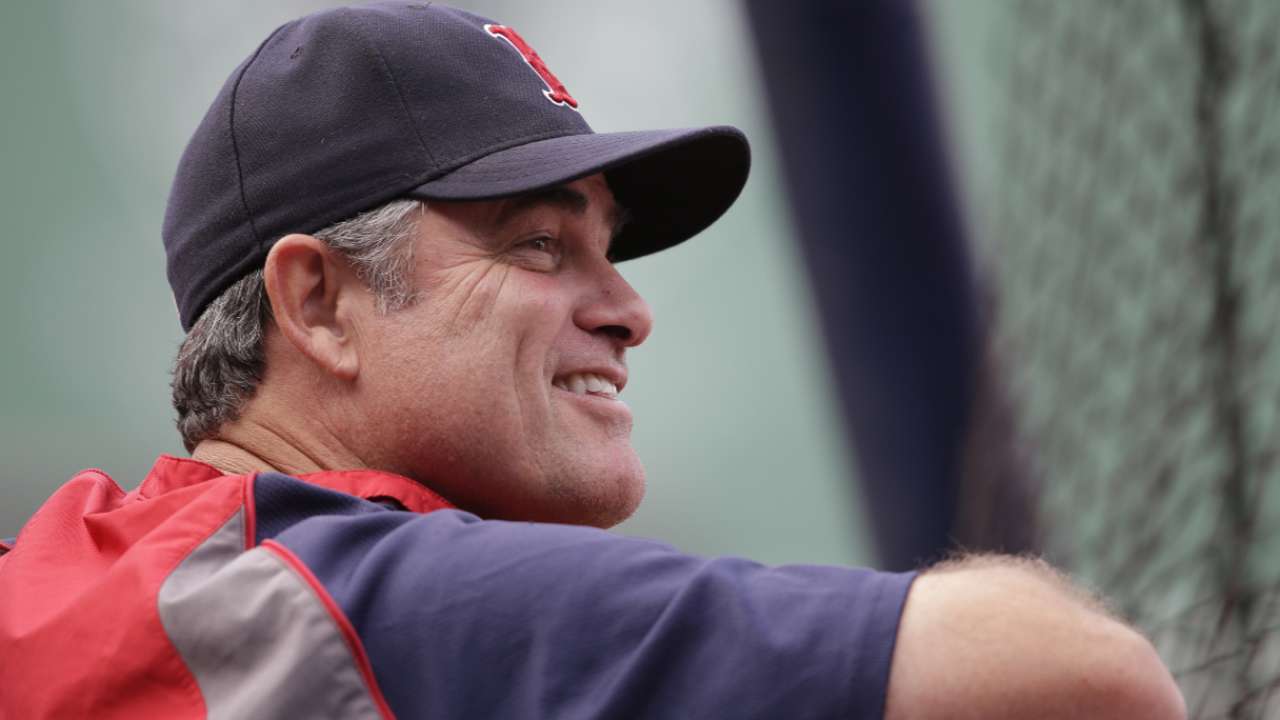 John Farrell is still trying to figure out the larger message in this recent journey. He knows there is one. On this point, he's absolutely certain. He just may need a bit to sort it out as he wraps his brain around this week's news that his lymphoma is in remission.
For all the people who've known him through the years and been touched by him, for all those who've admired him from afar, things are a lot simpler. This has been a reminder of how much Farrell has meant to so many people and how many he has touched.
One of the letters Farrell received came from a guy who read of his symptoms and was prompted to go for a checkup. Lymphoma was discovered, and early detection may end up saving his life.
Farrell has been overwhelmed at times by the volume of letters and telephone calls and text messages. He spoke to Indians manager Terry Francona, a close friend, every single day. They talked about the usual stuff, about baseball and family, and occasionally some deeper topics. That's how it was with Torey Lovullo, the man who managed the Red Sox in Farrell's absence.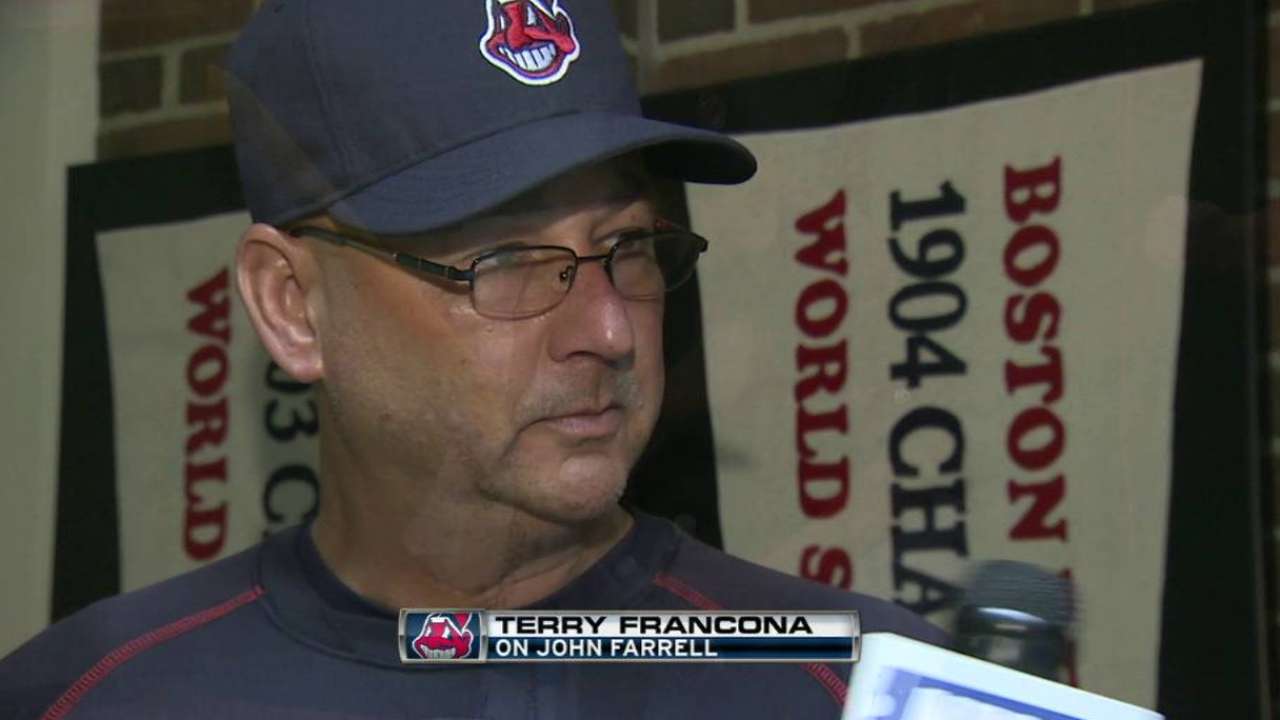 They've known one another for more than 20 years, and in the past two months, they've had conversations they almost certainly never would have had before. Their relationship is stronger and deeper than ever.
People who've had life-changing moments like this one almost always say that it forced them to reconfigure their lives in a way they probably wouldn't have otherwise.
• 'No restrictions' as Farrell gears up for work
"A lot of time of reflection," Farrell said Friday in a conference call with reporters. "A lot of simple things in life begin to take on a greater appreciation. It causes you to slow down, take personal inventory about the things that are important."
These days, Farrell is able to talk optimistically about the future again and the joy of getting back to doing normal things. He's walking two or three miles every other day and is headed to Arizona on Saturday to participate in Red Sox organizational meetings.
His form of the disease was so aggressive that he received six months of chemotherapy in an eight-week period. During that time, he spent seven hours or more on a bed receiving drug after drug, five in one day at some points.
"It beat me up a little bit physically," Farrell said.
And there have been a torrent of emotions.
"When the diagnosis came down, I was in a little bit of a state of denial," he said. "Things were happening too fast. I said, `Doc, timeout. I can't believe what I'm processing.'"
He left the Red Sox on Aug. 14 to begin treatment. He returned to Fenway Park regularly during that time and lent his voice to an assortment of decisions. But his priorities were elsewhere.
"You go from being involved in every facet, [going] almost 100 mph, to a screeching halt," Farrell said. "You can't continue on in the capacity you were in. I had to reconcile in my mind very quickly that it's going to be different, and maybe there was some frustration."
Once the course of treatment was laid out, he was all in.
"I could put my tail between my legs and feel sorry for myself," he said. "To hell with that."
He watched every Red Sox game during his time away, and that surely was part of his therapy, too. He has been cleared to have a normal offseason, even though his new normal isn't his previous normal.
Farrell uses words like "grateful" and "humbling," to describe the experience, and he has been reminded how many people care about him. As tough life lessons go, this one is among the toughest. There has also been some good to come of it. This is the part he hopes to never forget.
Richard Justice is a columnist for MLB.com. Read his blog, Justice4U. This story was not subject to the approval of Major League Baseball or its clubs.