Mets see huge potential for young Cubs club
Collins says Maddon is 'best manager in the game'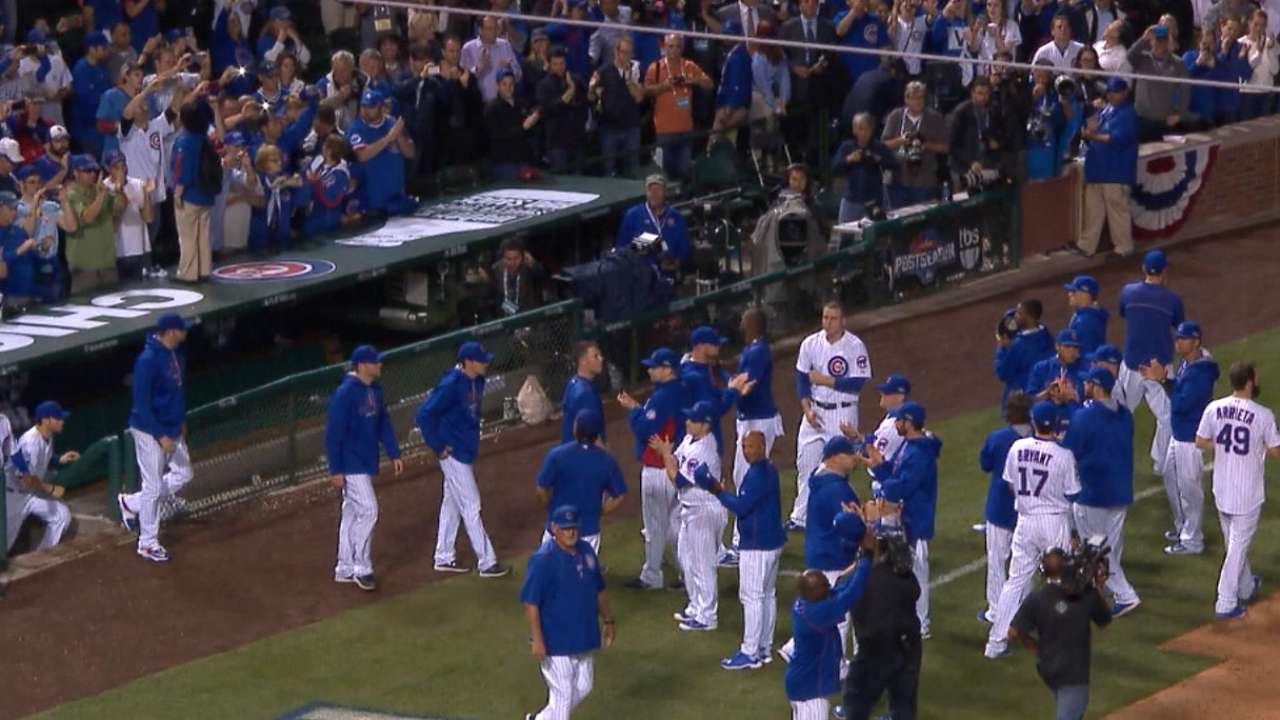 The Mets caught fire in the National League Championship Series, becoming just the sixth team in baseball history to complete a four-game sweep without ever trailing. They delivered the final blow Wednesday night in a decisive 8-3 victory over the Cubs in Game 4 at Wrigley Field.
But after advancing to their first World Series in 29 years, the Mets made sure to tip their cap to a worthy adversary in the NLCS. Despite their struggles this week, the Cubs won 97 games during the regular season and slugged their way past the 100-win Cardinals in the NLDS.
The Wrigley Field faithful came out in full force, too, supporting the Cubs until the final out. Once Wednesday's game ended, the fans stuck around afterward to say one final thank you to the Cubs players.
"I want to commend the Chicago Cubs fans," said NLCS MVP Award winner Daniel Murphy. "They waited for their ballclub to come back out and gave them an ovation that they rightly deserved.
• Shop for Mets NL champs gear
"That's a great club over there. They had a great year, and their future is really, really bright."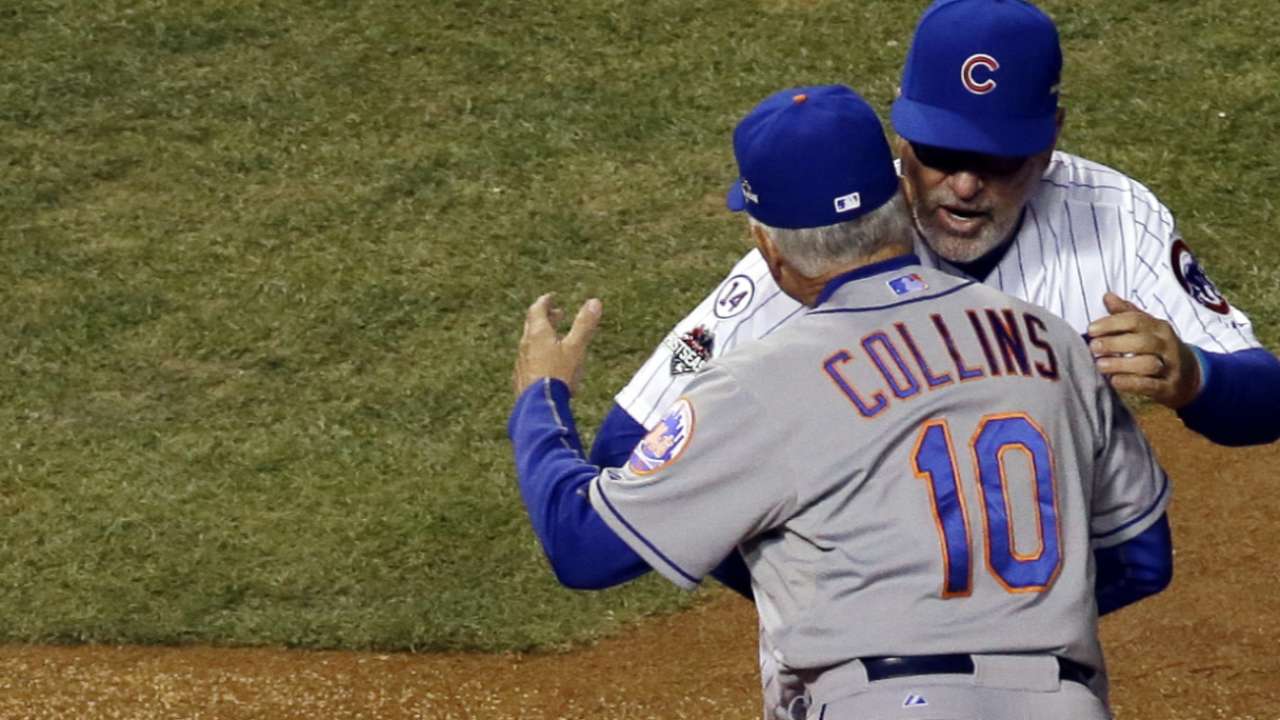 Like the Mets, the Cubs sport a roster loaded with young talent. Six of Chicago's eight starting position players in Game 4 were 26 years old or younger.
Plus, the Cubs are led by one of the game's brightest managers in Joe Maddon -- a former bench coach with the Angels under current Mets skipper Terry Collins.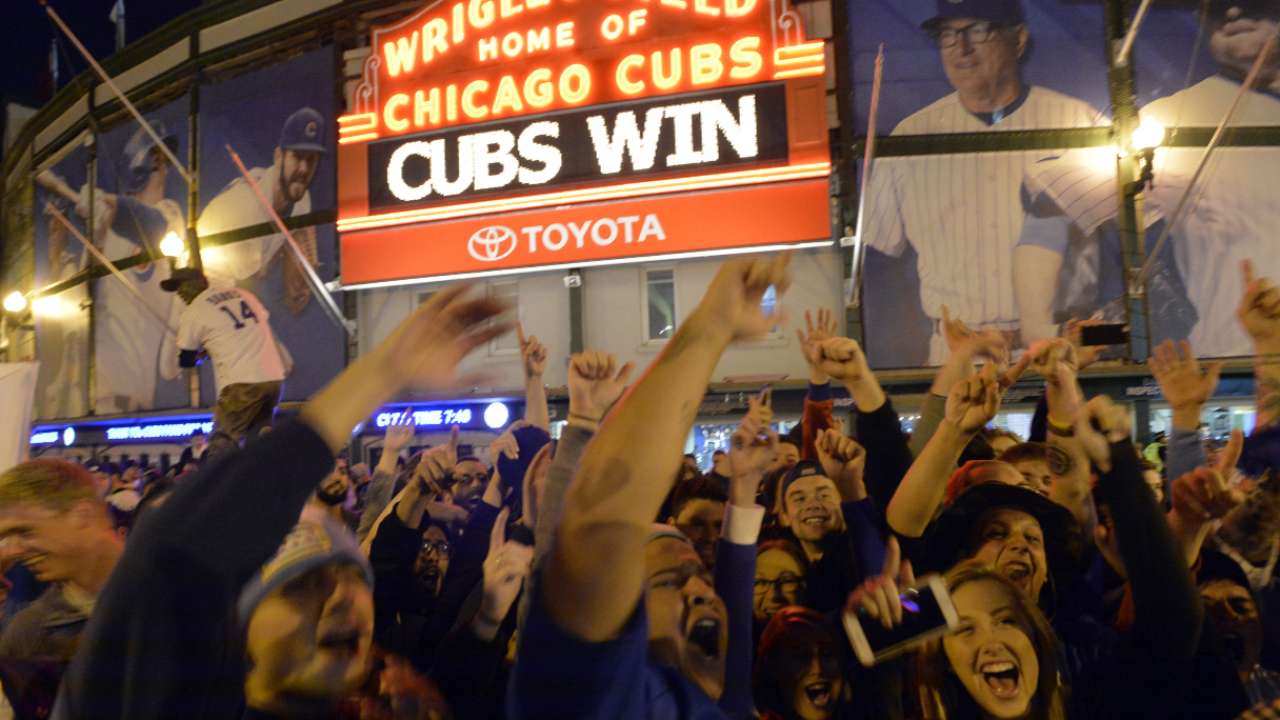 Maddon made a point to congratulate Collins in the hallway after the game, which Collins said spoke volumes about Maddon's character.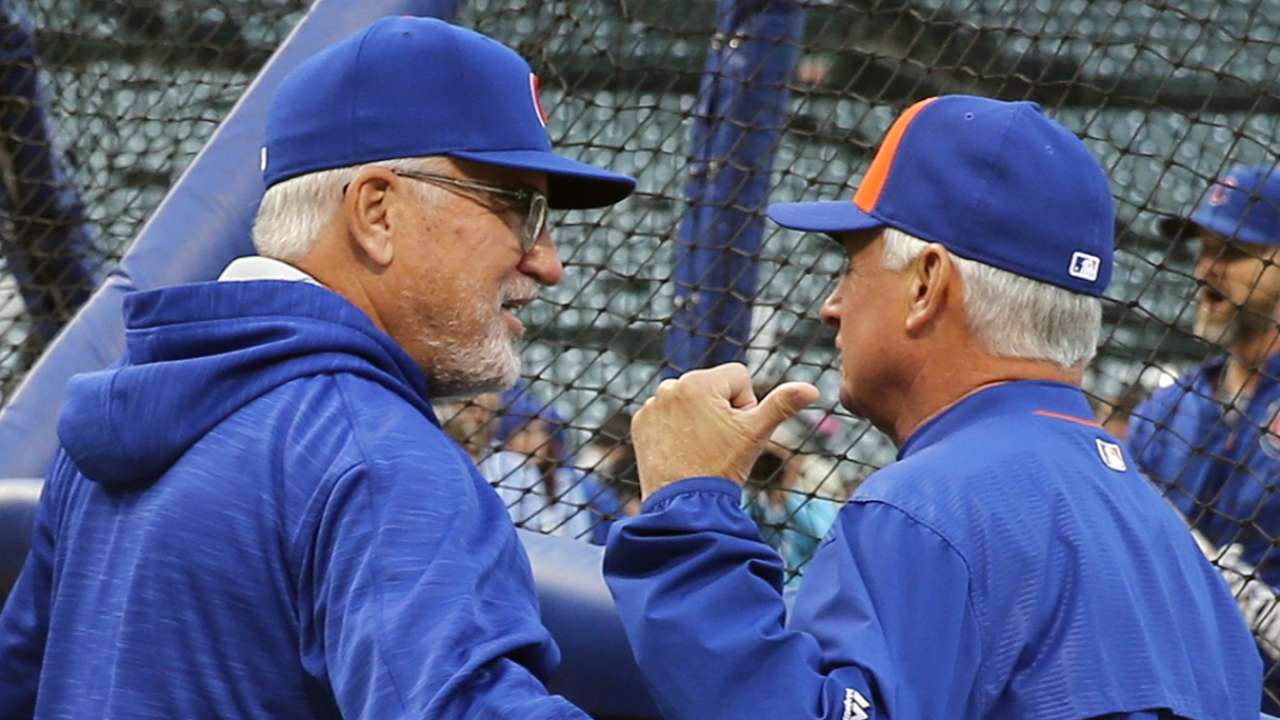 "He's a pro," Collins said. "He deserves any accolade anybody talks about him. He's not just calming, he's extremely intelligent. He runs a great game. ... He's certainly gone on to be the best manager in the game."
AJ Cassavell is a reporter for MLB.com. Follow him on Twitter @ajcassavell. This story was not subject to the approval of Major League Baseball or its clubs.