Mets' celebration highlights top GIFS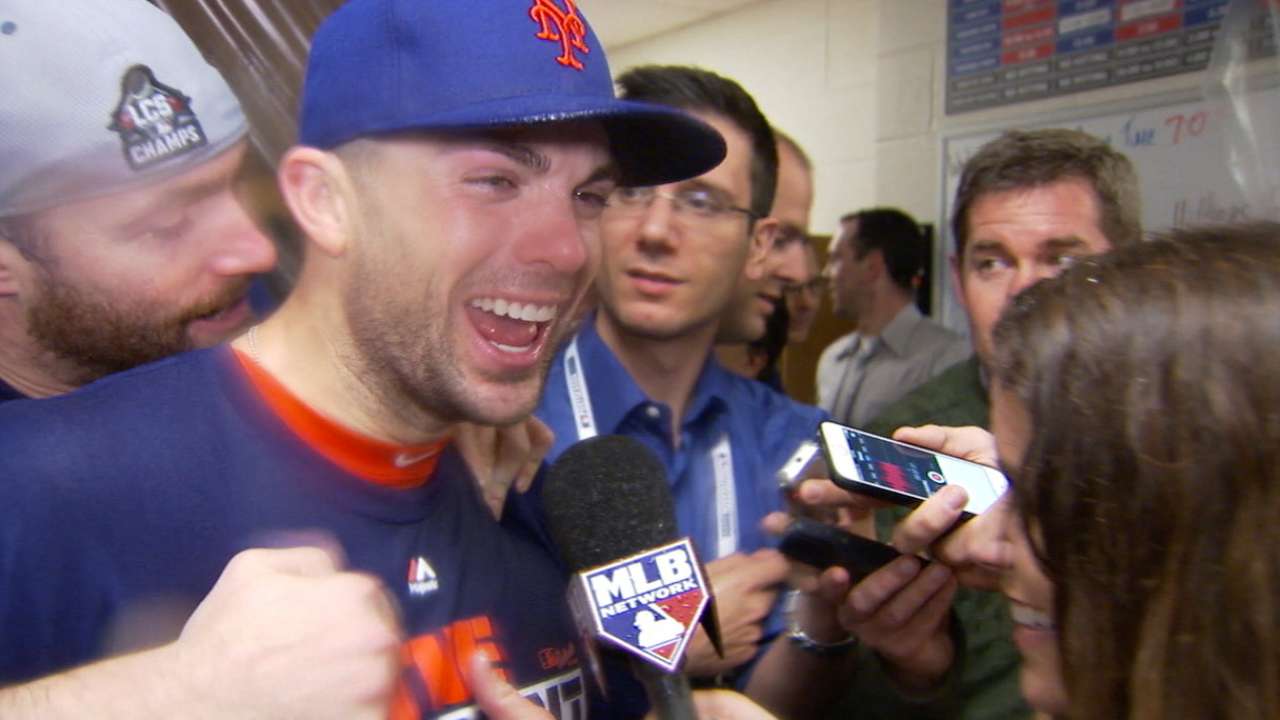 Daniel Murphy reacts to Lucas Duda's first-inning home run, which gave the Mets a 3-0 lead.
2. How sweep it is
Jeurys Familia strikes out Dexter Fowler for the final out of the Mets' sweep, sending New York to the World Series for the first time since 2000.
3. Murphy mashup
Murphy, the MVP of the NLCS, is the first player in Major League history to homer in six consecutive postseason games.
4. Murphy is GOAT
It's hard to argue with these Mets fans, considering the unprecedented October power surge Murphy is on.
5. "Fly the M"
Mets fans were out in full force at Wrigley Field.
6. The celebration begins
Check out these awesome slow-motion reactions from the Mets after the final out.
7. Hardware for Murphy
Murphy accepts his NLCS MVP trophy. He finished the series with a .529 average, four homers and six RBIs.
8. Party on the mound
The Mets rush the field and mob each other on the mound.
9. Tulo clears the bases
Troy Tulowitzki was pumped up after driving in three with a double in the sixth inning to give the Jays a 5-0 lead.
10. Standing O
Blue Jays starter Marco Estrada was feeling the love from the Rogers Centre crowd after coming out of the game in the eighth inning.
11. How many outs?
David Ross lost track out the outs. Fortunately, these Cubs fans gave him the ball back.
Austin Laymance is a reporter for MLB.com. This story was not subject to the approval of Major League Baseball or its clubs.