Dodgers eye deeper postseason presence in '16
Many offseason moves expected for NL West champs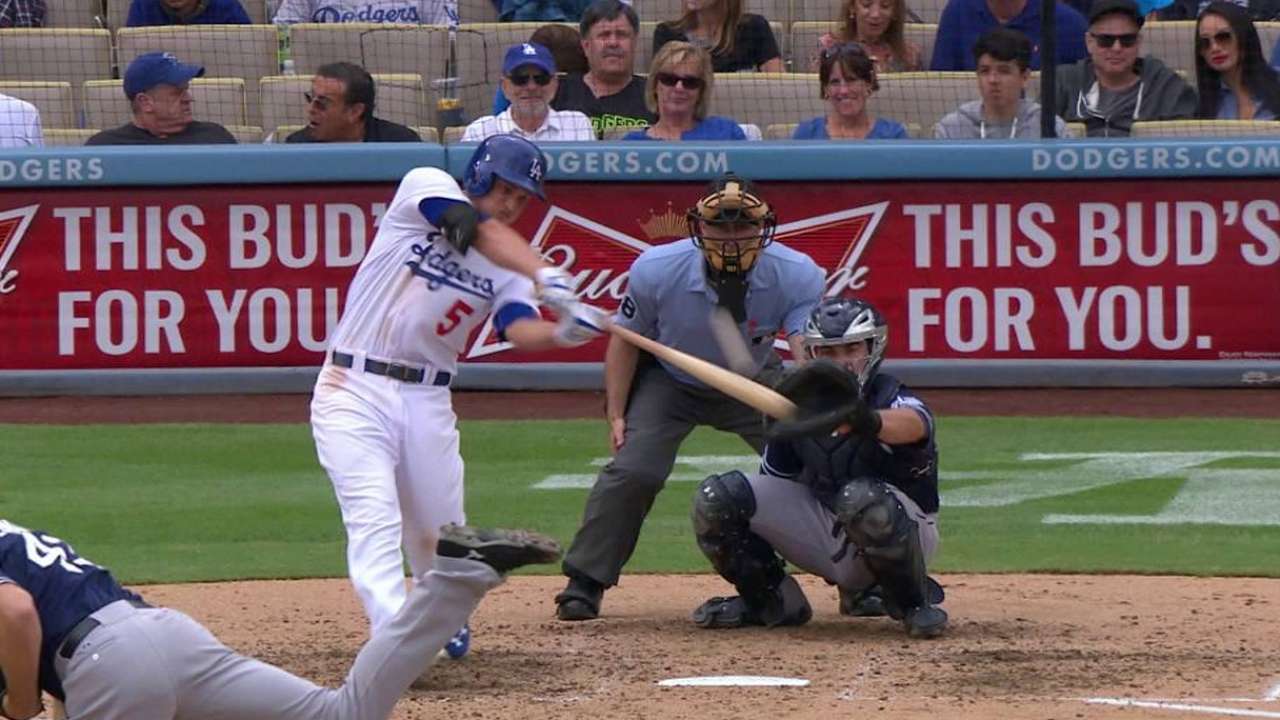 LOS ANGELES -- Regardless of who manages, there are plenty of personnel issues for the Dodgers to address this winter, considering they had a $300 million payroll, were eliminated from the postseason with three rookies in the lineup and had a league-leading defense that forgot to cover third base.
The first-year honeymoon is over for Andrew Friedman's management team. The pitching staff around Clayton Kershaw and Kenley Jansen needs to be rebuilt. One year after trading All-Star batting champ Dee Gordon, there's a hole at second base. Once Joc Pederson wavered, the outfield lacked a threatening bat.
• Dodgers' 2015 season in review
When Zack Greinke opts out of his contract by Wednesday as expected, and Brett Anderson finds multi-year riches elsewhere, Dodgers management has Kershaw and Alex Wood -- and 100 starts to replace.
Unknown is when Hyun-Jin Ryu or Brandon McCarthy will be healthy enough to contribute significantly. Also unknown is how management will rebuild a rotation not only to win a fourth consecutive division title, but also to get past the first round of the postseason.
It bypassed big-name acquisitions, especially at the non-waiver Trade Deadline, and mostly tinkered around the margins. Those tactics didn't work, and the World Series absence reached 27 years. Nearly four years into the Guggenheim ownership, and the team hasn't done anything on the field that it didn't do when owned by Frank McCourt.
The roster was painfully brittle, with 23 stints on the disabled list, followed immediately by the resignation of vice president of medical services Stan Conte as the first offseason move.
There should be many more that follow.
Arbitration-eligible: LHP Luis Avilan, C A.J. Ellis, C Yasmani Grandal, RHP Chris Hatcher, OF Chris Heisey, RHP Jansen, RHP Juan Nicasio; OF Justin Ruggiano, INF Justin Turner; OF Scott Van Slyke, RHP Joe Wieland.
Free agents: LHP Anderson, RHP Bronson Arroyo ($11 million team option or $4.5 million buyout), RHP Greinke (player opt-out), LHP J.P. Howell ($6.25 million player option), INF Howie Kendrick, RHP Joel Peralta ($2.5 million team option), INF Jimmy Rollins, INF Chase Utley ($15 million team option).
Rotation roll call: Kershaw? Check. Wood? Check.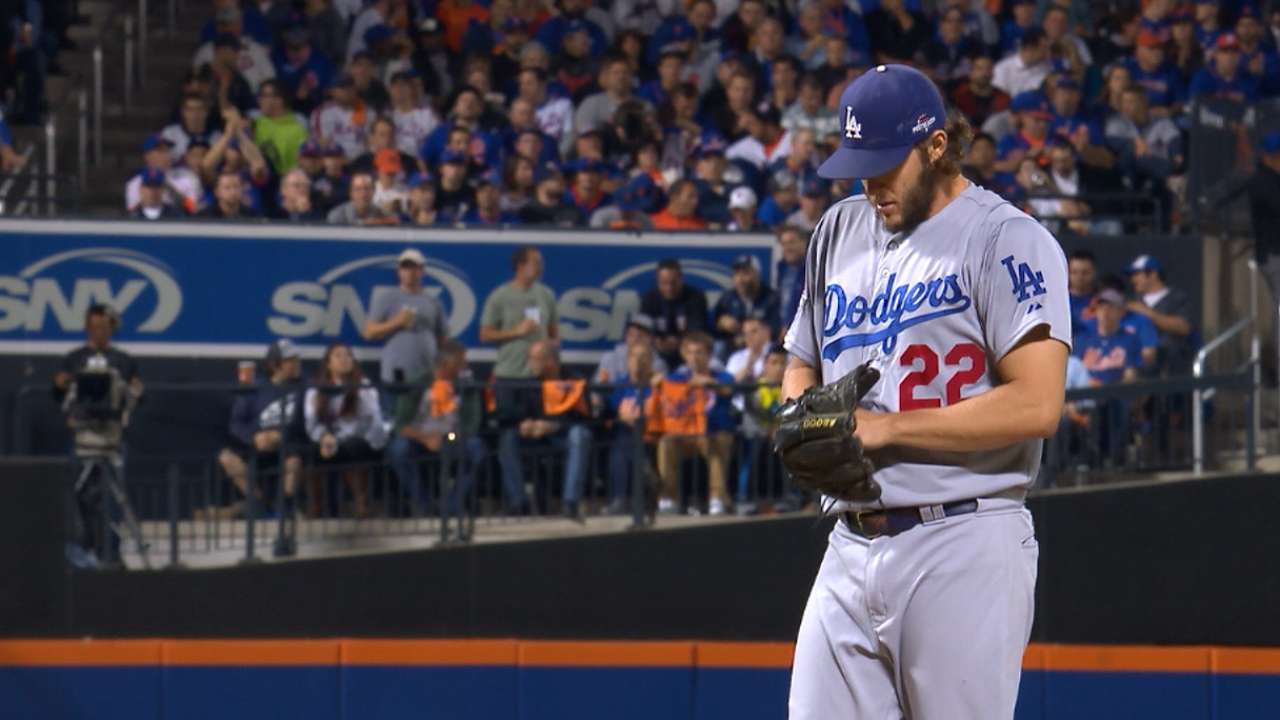 OK, that's a No.1 and a No. 5. And that leaves a lot to do.
Greinke and Anderson control their destinations, while rehabs Ryu and McCarthy can't be counted on. Zach Lee didn't get a September call-up and Julio Urias is only 19, having finished the season getting whacked in his first Triple-A trial. Jose DeLeon is en route, but for April? In addition to Greinke, the free-agent class has some intriguing names. David Price is two years younger than Greinke and Friedman knows him well. Jordan Zimmermann is 29, Mike Leake is 28 and the Dodgers have followed both. Johnny Cueto is also 28.
Bullpen: A year after addressing the bullpen, management needs to address the bullpen. Howell can walk, which would make Avilan the main lefty. Peralta struggled with injuries and will be 40. Hatcher struggled, then was injured, then emerged late as the setup man the club had hoped for. Pedro Baez and Yimi Garcia have young live arms, but that didn't translate enough to big outs in tough situations. They still can't decide if Carlos Frias is a starter or reliever and Nicasio couldn't close the disparity between his success against righties and his struggles against lefties.
Catcher: Grandal did what management expected of him offensively, but only until the end of July. Then, with an arthritic left shoulder that needed surgery, he became an automatic out. That provided playing time for former starter Ellis, who simplified his approach and regained his hitting stroke. Ellis is the one that works hardest preparing game plans, but it's unclear whether upper management values that. Ellis also is a clubhouse presence and Kershaw's preferred backstop.
First base: The least of their concerns. Adrian Gonzalez is good for 25-30 homers and 90-100 RBIs. Count on it. He shows up every day, plays through injuries, is the steadiest run producer in the lineup, still possesses plenty of power, and he's a Gold Glove. Van Slyke can handle the position and gives the lineup an added right-handed bat when that's needed.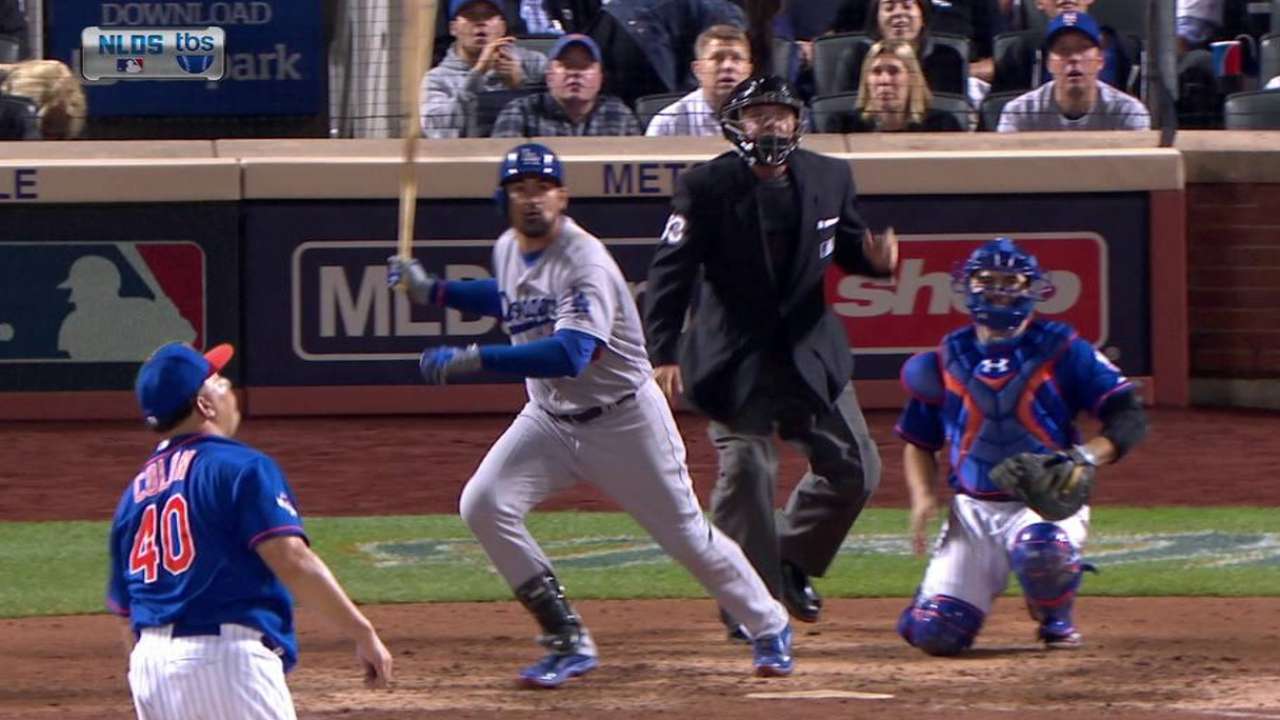 Second base: Alex Guerrero was inherited from the previous administration, but didn't have the defensive tools. Gordon was dealt to add depth, but he turned into an All-Star batting champ. The Dodgers made Hector Olivera rich out of Cuba, but he didn't satisfy them at second base or third base, but did yield three useful players in a trade -Wood, Avilan and Jose Peraza. There was nothing wrong with Kendrick offensively or defensively, except that he was a one-year rental and the position is an issue all over again.
Shortstop: Based on a couple good weeks after a September call-up, 21-year-old Corey Seager displaced Rollins, the sure-handed veteran whose bat slowed. No doubt Seager is destined for a long and successful career, but in case he struggles, the Dodgers might want to have more of a backup plan than they had for center fielder Pederson, who hit .178 in the second half but was in the starting lineup on elimination day.
Third base: Next season will be the first that the Dodgers expect Turner to be their starting third baseman, and he'll be coming off knee surgery. He proved in 2015 that '14 was no fluke, as his line-drive bat prompted the Dodgers to finally move Juan Uribe. While Turner plays hard and well, his leg injuries require management (days off), so depth on the left side of the infield is necessary. Turner's 126 games this year are a personal high.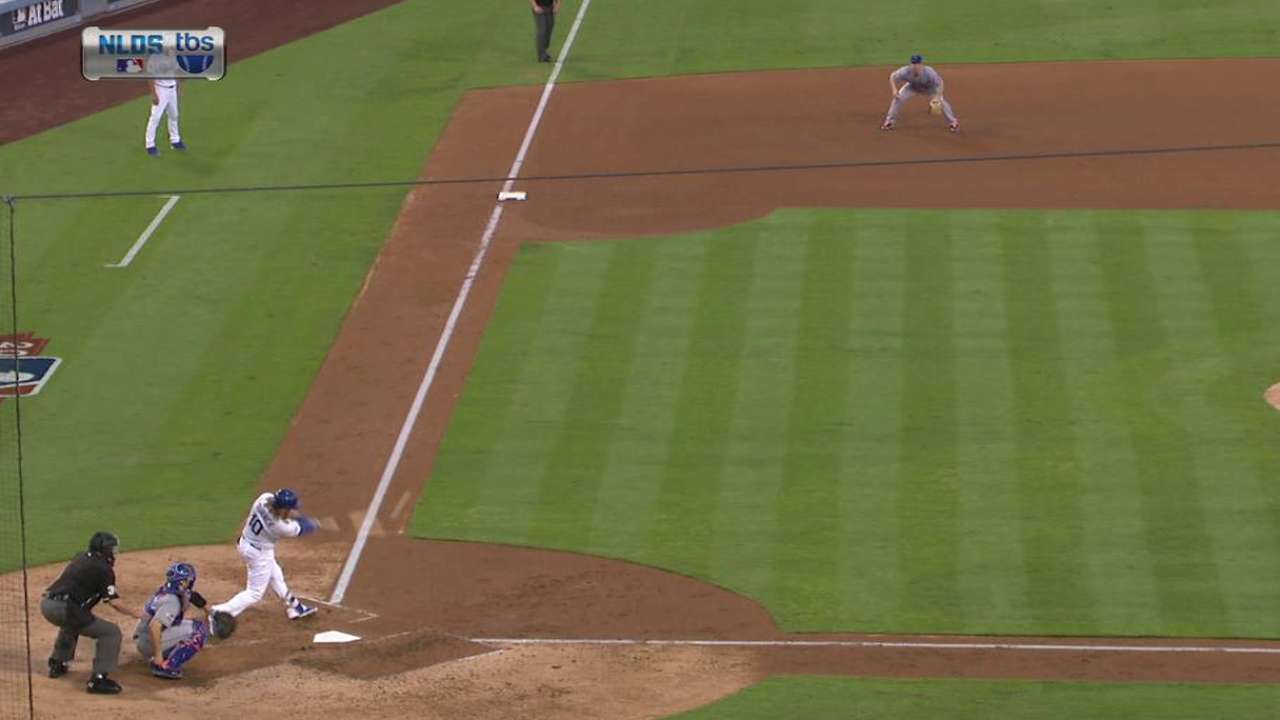 Outfield: The trade of Matt Kemp, combined with a string of injuries to Yasiel Puig, left the outfield weak in run production once Pederson dropped off the map in the second half. Andre Ethier had his best season since 2012, and based on what management did with Kemp last winter, that rebound should make Ethier the most likely to be traded. Carl Crawford's lack of production reduced his trade value, and nobody wants to be the guy that traded Puig before he turned back into the good Puig. Van Slyke has competition in Ruggiano as a specialist against left-handed pitching. Enrique Hernandez is the super utilityman who showed he can play the outfield, but he wasn't acquired to be an everyday starter.
Ken Gurnick is a reporter for MLB.com. This story was not subject to the approval of Major League Baseball or its clubs.