Cespedes scores and massages in top GIFs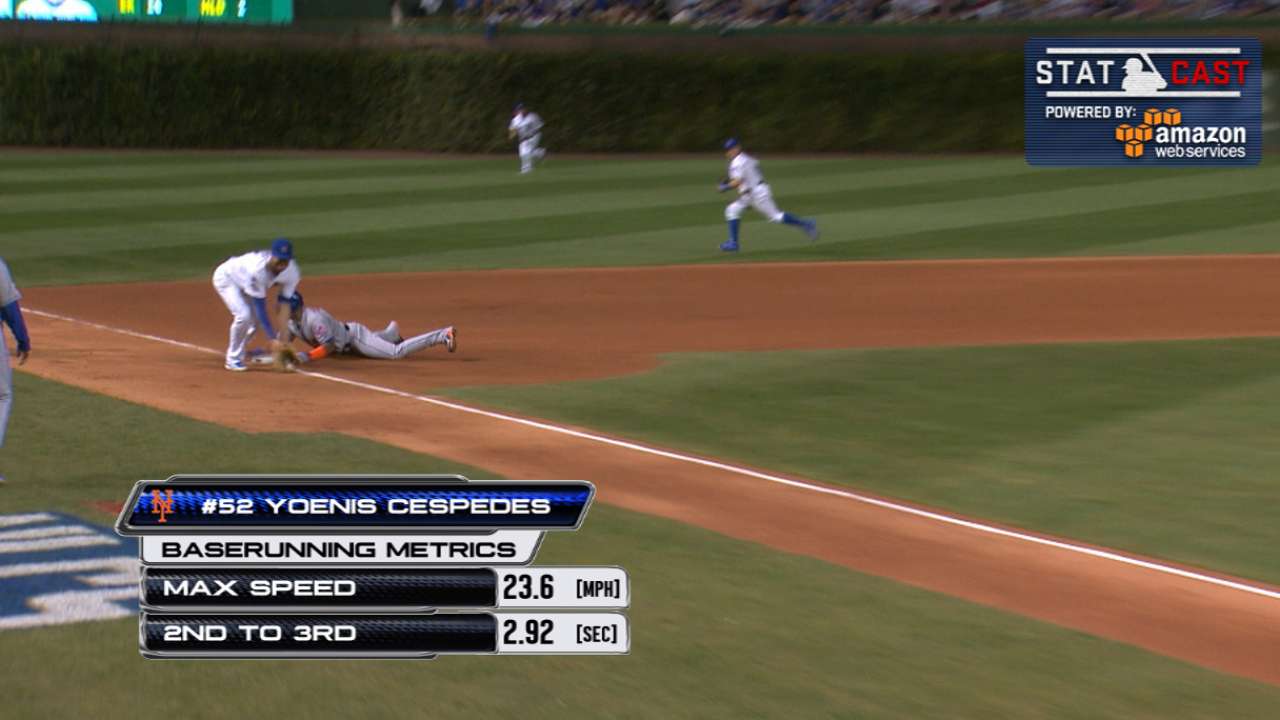 The Mets jump ahead, 3-2, in the sixth inning as a wild pitch from Trevor Cahill gets past Miguel Montero. It's a lead New York would never relinquish, eventually winning to take a 3-0 series lead.
2. Murphy homers ... again
Daniel Murphy goes yard for a fifth straight game, joining Carlos Beltran (2004 Astros) as the only players to ever do so in postseason history.
3. Cespedes massages deGrom
Yoenis Cespedes takes care of his starting pitcher, massaging the ever-important right arm of Jacob deGrom.
4. Hochevar earns the win
Luke Hochevar is fired up after a double play erases a lead-off single. The right-hander earned his first career postseason victory as the Royals took a 3-1 series lead.
5. Goins and Rios talk replay
Nothing like a good replay review to bring opponents together.
Chad Thornburg is a reporter for MLB.com. This story was not subject to the approval of Major League Baseball or its clubs.