Utley's hearing on suspension appeal postponed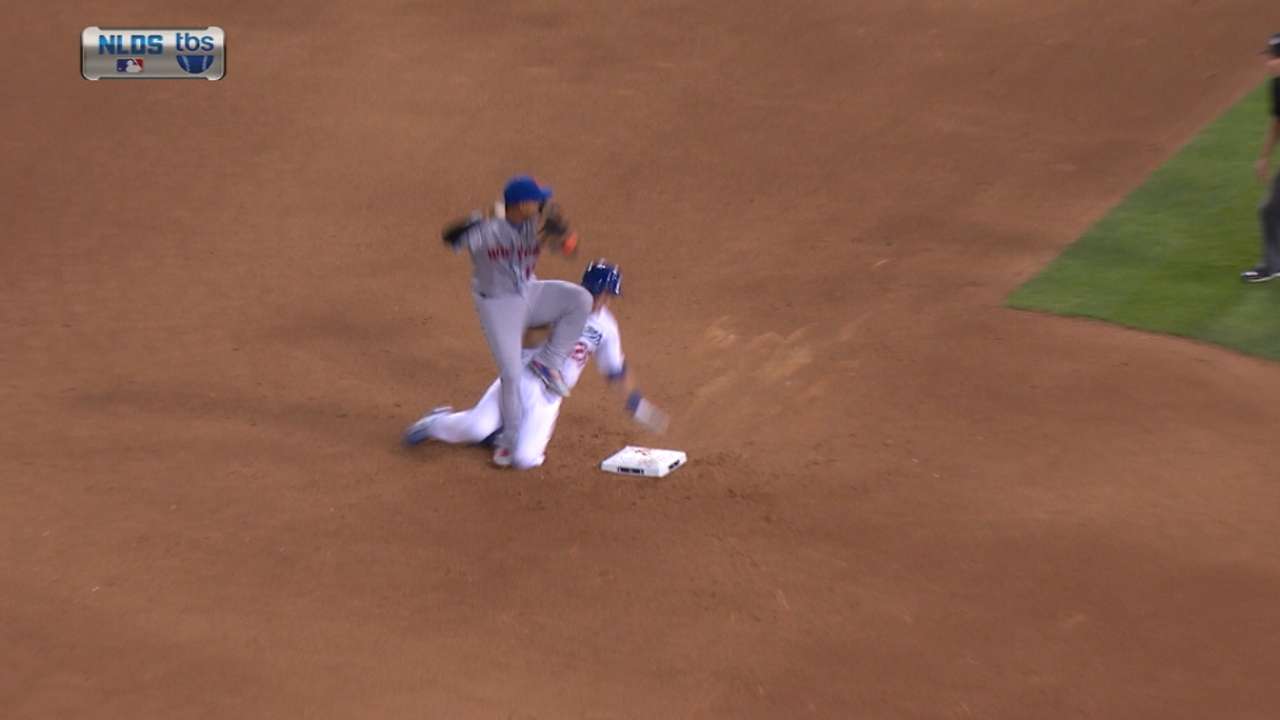 The appeal hearing for Chase Utley's two-game suspension has been postponed indefinitely, according to a report Monday by the New York Daily News.
The hearing won't take place on Monday in New York, as originally scheduled. With the Dodgers' season over following their loss to the Mets in the National League Division Series, any suspension Utley winds up with would be served at the start of next season.
Utley's discipline, issued by Major League Baseball, was for from his aggressive slide into second base in Game 2 of the NLDS. Mets shortstop Ruben Tejada broke his right fibula on the play and is out for the remainder of the postseason. The suspension called for Utley to sit out Games 3 and 4 of the series, but he chose to appeal and was allowed to remain on the Dodgers' active roster in the meantime. His only other appearance in the series was as a pinch-hitter in Game 5.
John McHale Jr., MLB's executive vice president of administration, will hear Utley's appeal when it occurs.
Andrew Simon is a reporter for MLB.com. Follow him on Twitter @AndrewSimonMLB. This story was not subject to the approval of Major League Baseball or its clubs.