Collins believes Harvey is on track for Game 5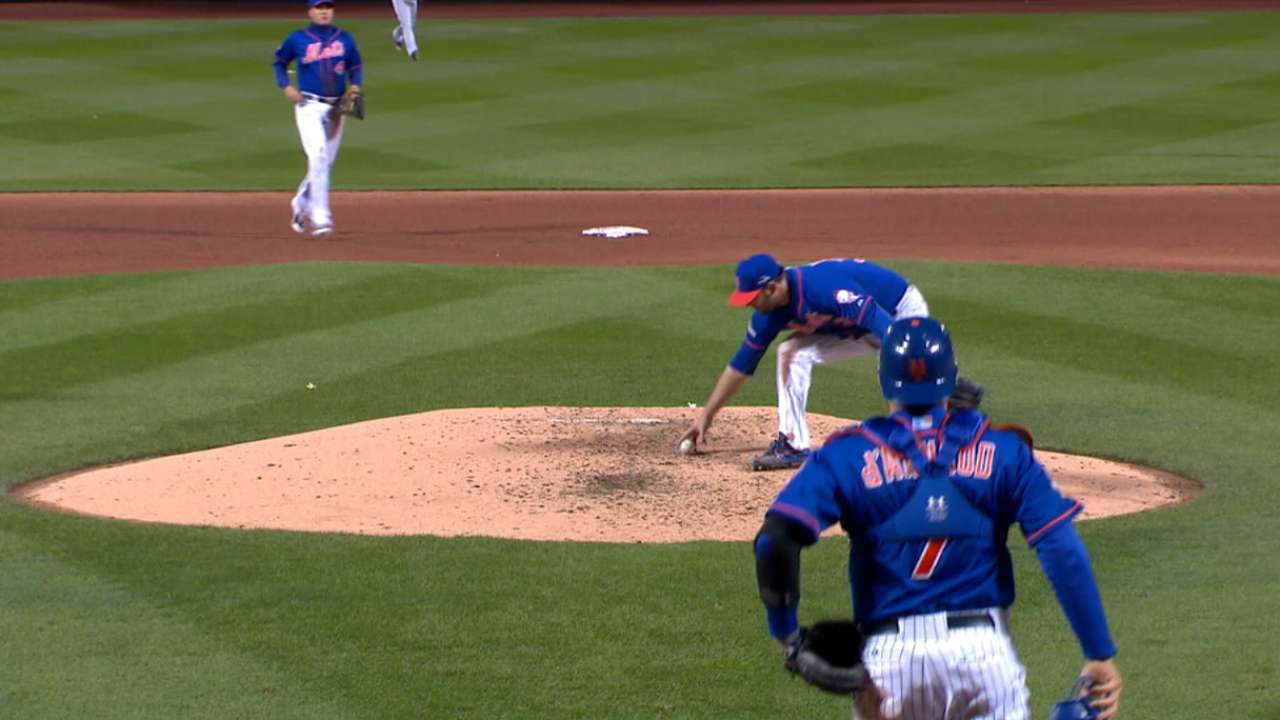 NEW YORK -- Mets right-hander Matt Harvey seemed to have no lingering effects from the liner he took off his right shoulder in Saturday night's Game 1, 4-2, victory over the Cubs at Citi Field, manager Terry Collins said.
Collins also indicated that Harvey is on track to start Game 5 on Thursday night (air time 7:30 p.m. ET, game time 8 p.m., TBS), if necessary, at Wrigley Field.
"Well, we'll see how he is with the bruise and how it's going to affect him," Collins said before the Mets' 4-1 win over the Cubs on Sunday night. "But he only threw [97] pitches last night, which is very, very good. If you're going to come back on four days' rest, keeping his pitch count where it was, I think it will be fine for him."
Harvey picked up the ball after the Dexter Fowler smash and threw him out at first base to open the top of the sixth inning. Mets trainers and Collins then went to the mound to see if he was hurt, but when Harvey was able to freely toss a few warmup pitches, he remained in the game until Kyle Schwarber homered with two outs in the eighth.
Both Collins and Mets general manager Sandy Alderson said before the series began that Harvey was being judged on a game-by-game basis. But neither would dispel the notion that Harvey could start twice against the Cubs and two more times after that if the Mets should reach the World Series.
Harvey's now thrown a total of 204 innings, far surpassing the 180 cap that the club had imposed during Spring Training.
Collins said during his pregame media conference that he hadn't seen Harvey yet on Sunday, but that the pitcher hadn't reported early for treatment, either.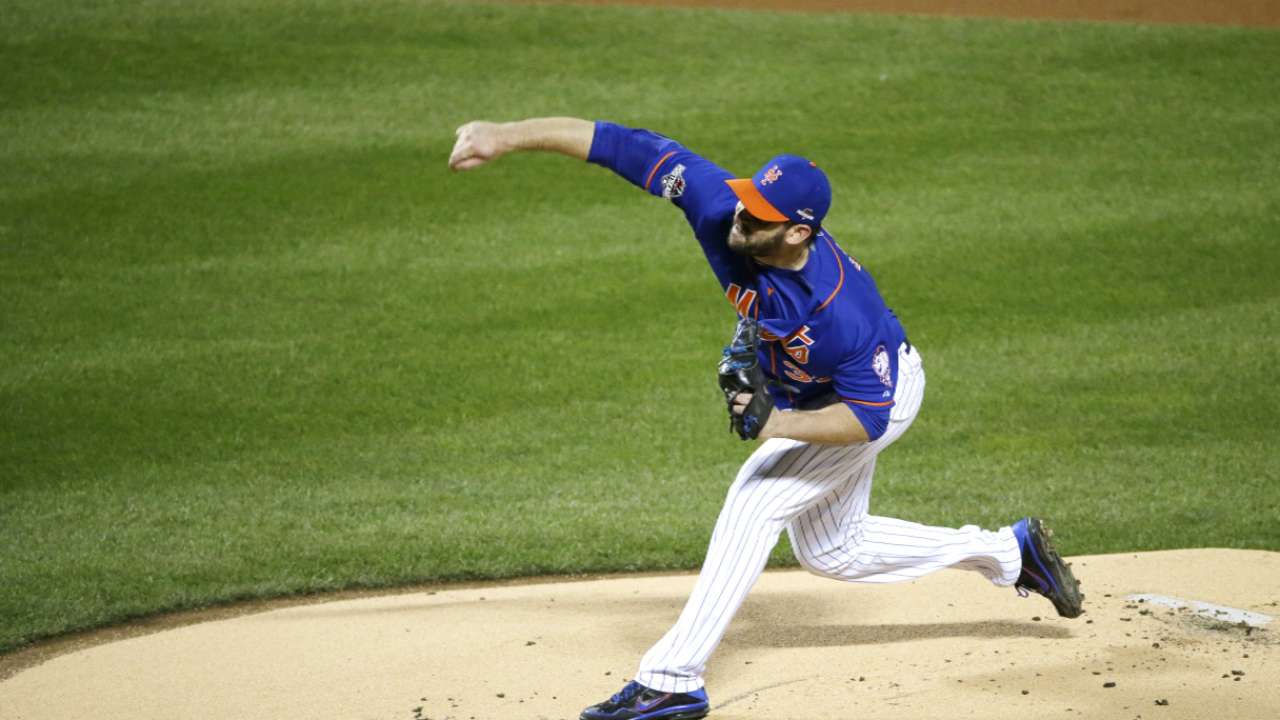 "So I guess he's going to be OK," Collins said. "I saw [the bruise] after the game last night. There was that picture of the ball that [Daniel Murphy] hit that was stamped with the label of his bat. [Likewise], there was some stitch [marks from the ball] on Harvey's arm last night. So he'll be sore today."
Barry M. Bloom is a national reporter for MLB.com and writes an MLBlog, Boomskie on Baseball. Follow @boomskie on Twitter. This story was not subject to the approval of Major League Baseball or its clubs.