Young to start for Royals in Game 4 of ALCS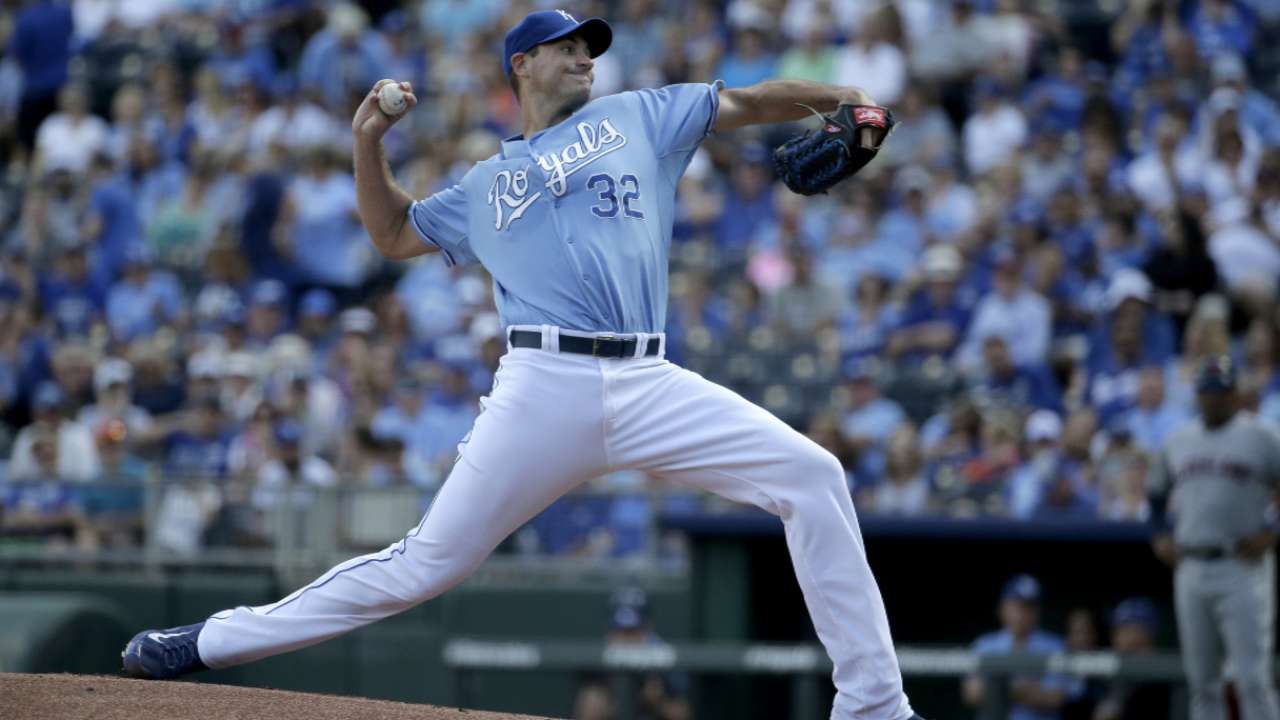 KANSAS CITY -- Royals manager Ned Yost has opted for right-hander Chris Young as his Game 4 (Tuesday air time 3 p.m. ET, game time 4 p.m., FOX Sports 1) starter against the Blue Jays in the American League Championship Series.
Yost chose Young over right-hander Kris Medlen, who had been in the rotation down the regular-season stretch as well.
"He's got really good numbers against these guys," Yost said of Young. "They're both great choices but, you know, Chris Young, his last two starts of the year were really, really good for us. We feel like he gives us a good chance to win."
Actually, Young has a 4.98 career ERA against the Blue Jays. But Yost is correct in that Young was fantastic in his last two outings, performing both with a heavy heart.
On Sept. 27, Young threw five no-hit innings against the Indians in a 3-0 win. That start came the day after his father passed away.
"It was that night before about 8 o'clock we got a call that they had taken his dad to the hospital and things didn't look good," Yost said. "It was about the sixth inning of that game. By the time the game was done he was in [traveling director Jeff Davenport's] office. Of course, it's his dad, he's really upset. So I told him, 'Chris, go home. Just go home.' He said, 'It's not going to do me any good to go home.'
"I said, 'Well, just see your dad.' And he said he had just seen him that Monday. ... Then he said, 'My dad would not want me to go home. He would not.' And I said again, 'You just think about it and if you feel different in the morning, we're covered. I've got guys who could start.' And Chris said, 'I'm not going to feel different.'"
Young went home to his family after that, and returned to pitch for the Royals on Oct. 2. He gave up just one run over 6 1/3 innings against Minnesota. He then went home for his father's services.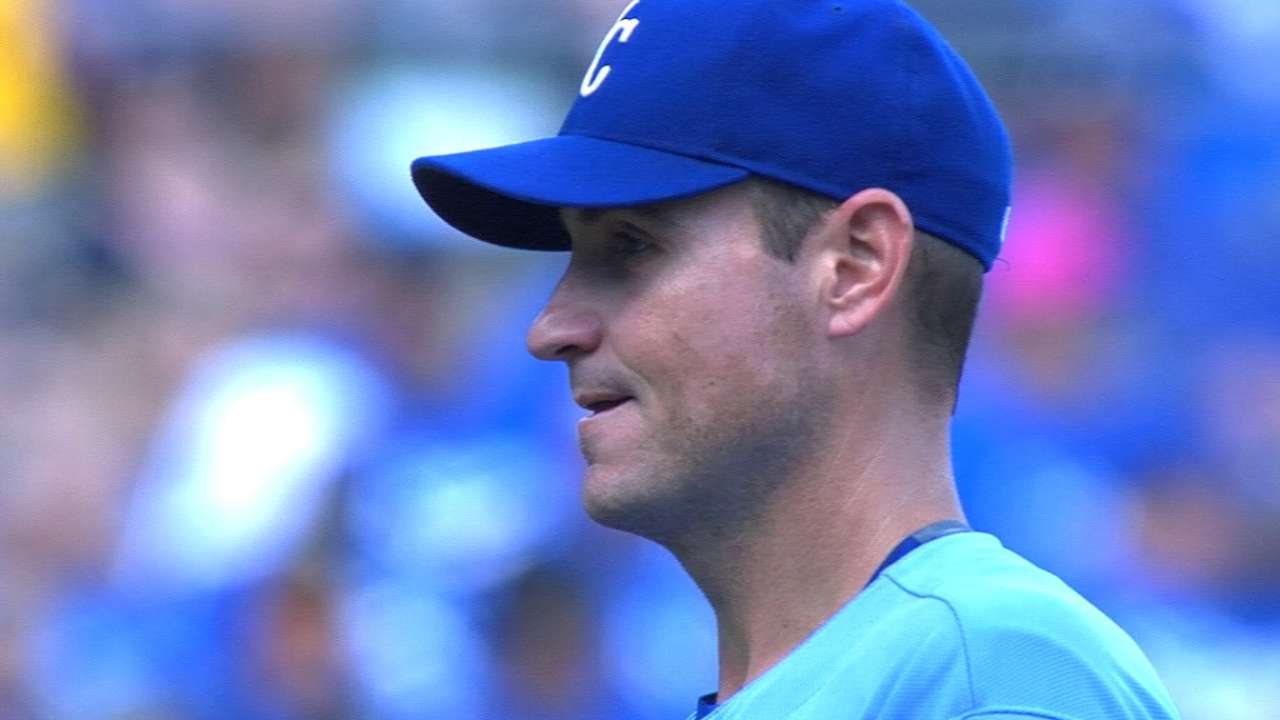 "You know, the thing about Chris is he just such a competitor," Yost said. "And you know he's going to be well-prepared."
Setup guys: Right-hander Kelvin Herrera has been pretty much the seventh-inning guy, even after closer Greg Holland went down with an injury. Yost moved Wade Davis to the closer role, but instead of moving Herrera to the eighth inning, he inserted Ryan Madson there.
But Yost said those roles aren't set in stone.
"We feel real comfortable using either one of those guys in certain situations, depending on the matchups and what's going on in the inning," Yost said.
Short memory: Yost is certain his guys won't be over-excited about winning the first two games.
"I don't think anybody in our clubhouse -- we celebrated yesterday, that was a big win for us," Yost said. "But that's over. We know that club is capable of getting on a run and putting together two or three or four wins in a row. You have to keep your guard up against them."
Jeffrey Flanagan is a reporter for MLB.com. Follow him on Twitter at @FlannyMLB. This story was not subject to the approval of Major League Baseball or its clubs.