Shaken up twice, Rizzo declares himself 'fine'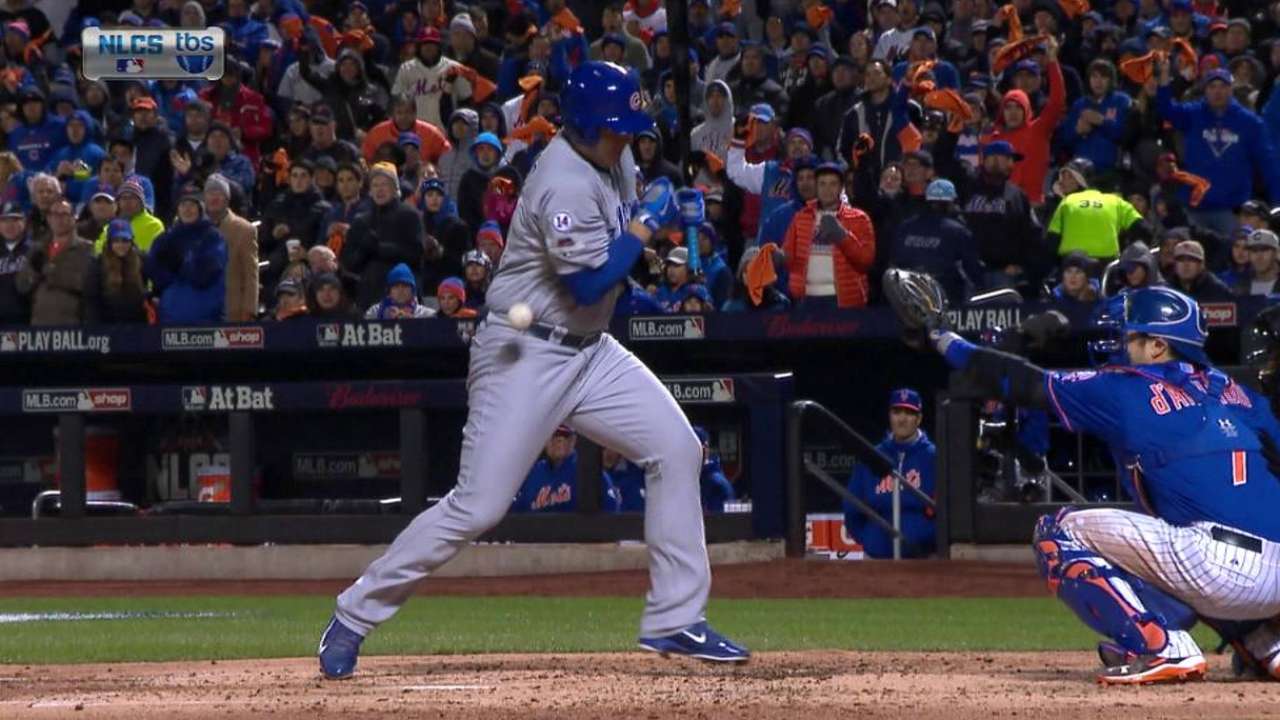 NEW YORK -- Anthony Rizzo said his right upper arm was "fine" at the spot it was struck by Matt Harvey's fastball in the fifth inning, a hit-by-pitch that gave the Cubs their first baserunner and positioned Rizzo to score their first run in a 4-2 loss to the Mets in Game 1 of the National League Championship Series on Saturday night.
Likewise, Rizzo's left hand was "fine" after it was struck by a thrown ball in the seventh, as he retreated to first base to avoid being doubled off. Rizzo did not need X-rays, he said after the game.
As much as he's been struck by baseballs this year -- a league-high 30 times during the regular season -- does Rizzo need a body cast instead?
"After the season, I may go into one eventually," he said with a laugh. "But right now, I'm good."
That Rizzo avoided injury was a consolation to the Cubs, who were limited to five hits in their Game 1 loss. Rizzo went hitless in two official at-bats, though he reached safely on the hit-by-pitch and a walk. The Cubs find themselves in a 1-0 deficit for the second straight postseason series, having rallied to win the next three games against the Cardinals in the NL Division Series to advance to the NLCS.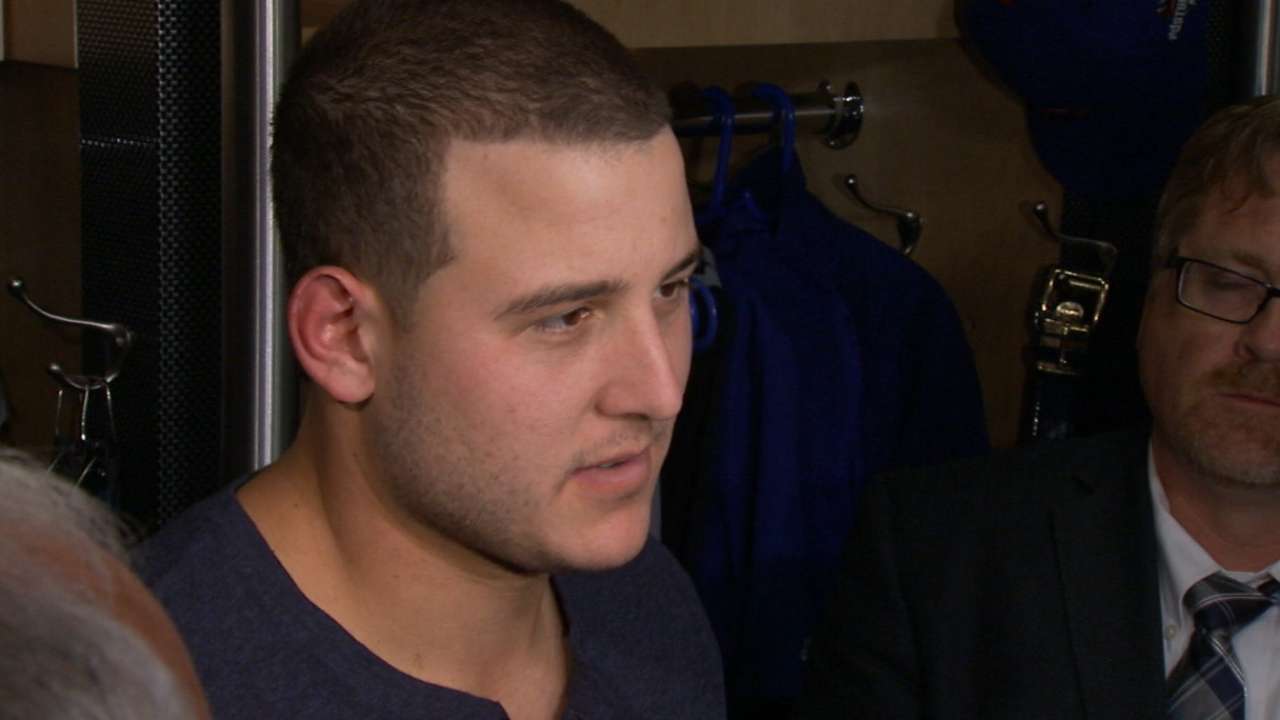 "You can't live and die on one game. That's the beauty of this series," Rizzo said. "We did live and die on one game [in the NL Wild Card Game] a few weeks ago, so now we get to breathe a little bit. We did lose our first game against St. Louis and we bounced back. I expect no different this time."
Adam McCalvy is a reporter for MLB.com. Follow him on Twitter @AdamMcCalvy, like him on Facebook and listen to his podcast. This story was not subject to the approval of Major League Baseball or its clubs.