Cubs dash Harvey's hopes for history in 5th
After Rizzo plunked, Castro's RBI double Chicago's first hit; Cespedes denies lead with throw home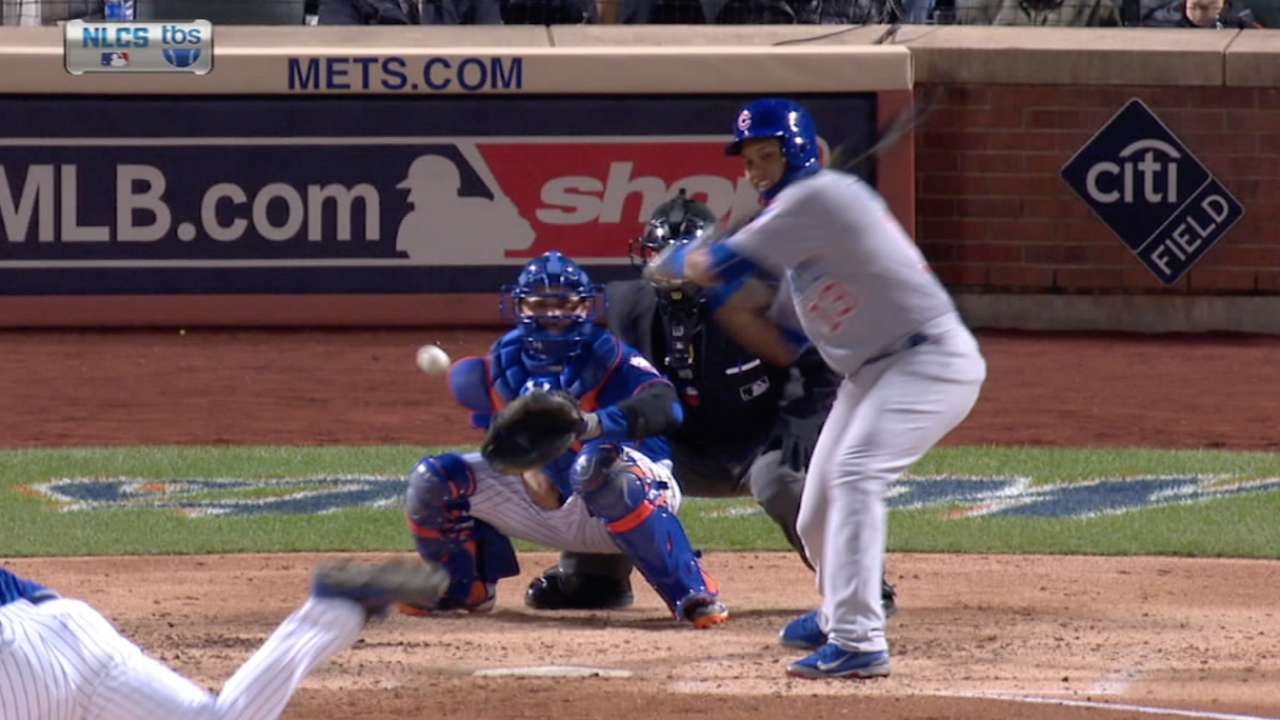 NEW YORK -- For four innings, the Mets' Matt Harvey was perfect. In the fifth, Cubs hitters arrived at the National League Championship Series before New York went on to claim Game 1, 4-2, on Saturday night.
Anthony Rizzo wore Harvey's 47th pitch, a fastball high and tight, on the upper arm, dashing Harvey's hopes of pitching the first postseason perfect game since Don Larsen's in the 1956 World Series. Harvey's hope for the first postseason no-hitter since Roy Halladay's in 2010 disappeared on the very next pitch, a slider, which Starlin Castro flied over center fielder Juan Lagares' head for an RBI double.
Castro's hit tied the game at 1, and it would stay there during that half-inning. After Jorge Soler grounded out, Javier Baez grounded a single to left field and the Cubs opted to test the strong arm of Yoenis Cespedes, whose throw home was on target and well ahead of Castro, who had taken a wide turn of third base. Castro was out easily.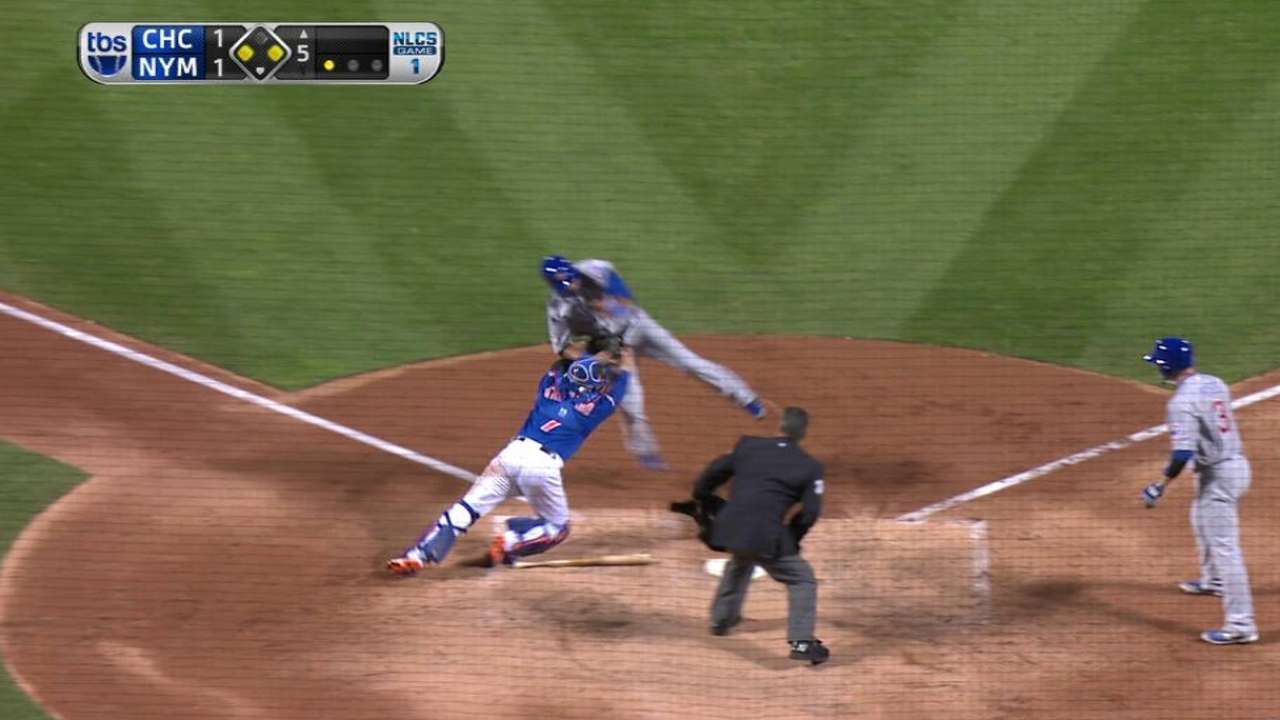 Harvey escaped further damage by intentionally walking David Ross and striking out Cubs starting pitcher Jon Lester. It took Harvey 17 pitches to navigate the inning after throwing 44 pitches in the first four frames.
"Well, his command has been outrageous," Cubs manager Joe Maddon told a TBS audience before the start of the fifth. "That's a big part of it. His stuff is good, but the command is even better. We just have to stay with it and try our best to get to him."
The Mets pushed back ahead against Lester in the bottom of the fifth inning, with Curtis Granderson's two-out RBI single making it 2-1.
Adam McCalvy is a reporter for MLB.com. Follow him on Twitter @AdamMcCalvy, like him on Facebook and listen to his podcast. This story was not subject to the approval of Major League Baseball or its clubs.