Hernandez fires up Citi Field with first pitch
Mets great opens NLCS pregame festivities on chilly night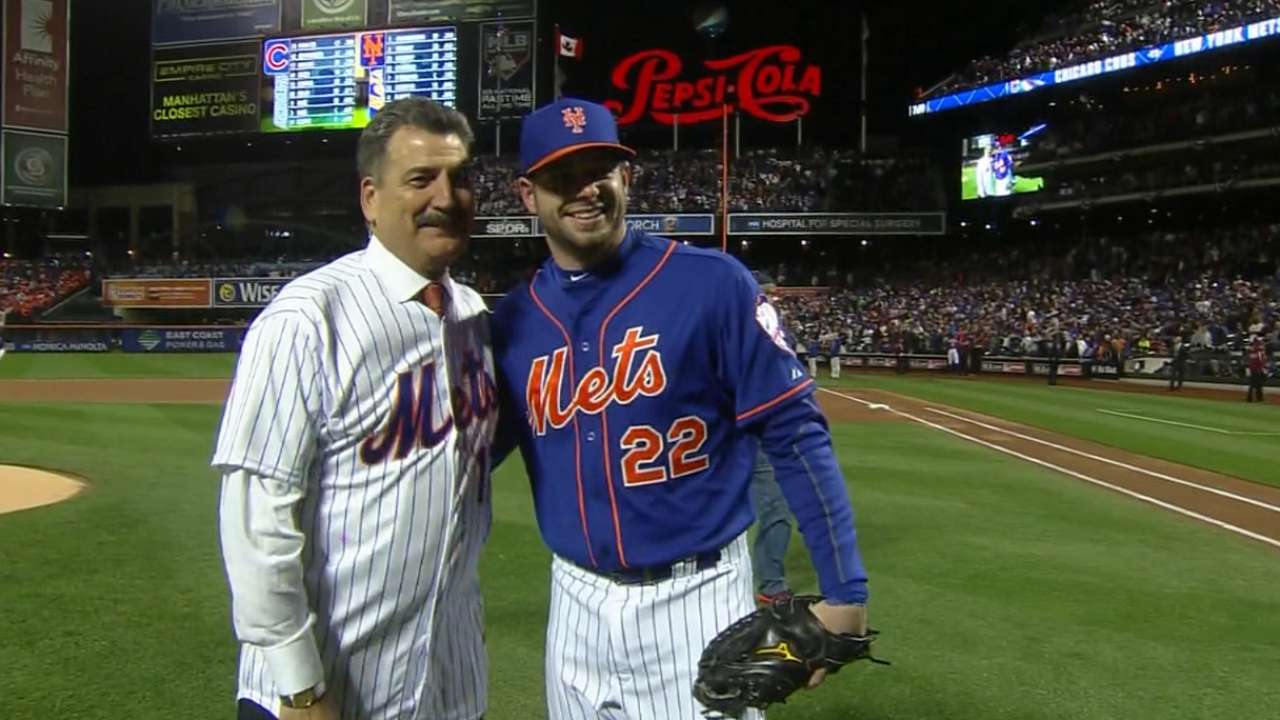 NEW YORK -- Keith Hernandez wasn't wearing cashmere -- but he was close.
With gusts swirling around Citi Field throughout the late afternoon Saturday before Game 1 of the National League Championship Series -- which the Mets went on to win, 4-2 -- Hernandez turned heads by sporting a luxurious fur coat around the field during batting practice.
He removed the eye-catching attire before trotting to the mound after player introductions, where he became the latest in a growing line of Mets postseason greats to throw out a ceremonial first pitch this October.
• Gear up for the NLCS: Cubs shop | Mets shop
Instead, Hernandez appeared to Mets fans the way he did for the better part of seven seasons in the 1980s -- draped in blue and orange pinstripes, wearing his No. 17 jersey.
He received a thunderous applause from the Citi Field faithful, paling only to the roar bestowed upon NL Division Series hero Jacob deGrom during introductions.
The on-field appearance of Hernandez, who broadcasts roughly 105 Mets games per season for SportsNet New York, proceeded those by former Mets players Ron Swoboda and Ed Charles (NLDS Game 3) and Rusty Staub (NLDS Game 4).
Hernandez, a Mets Hall of Famer, had three RBIs during New York's NLCS victory over Houston in 1986, and four RBIs in their subsequent World Series win over Boston.
Hernandez's first pitch also followed Tony Award winner Kristin Chenoweth's stirring rendition of the national anthem, complete with a flyover that punctuated a dramatic pregame ceremony on a chilly night at Citi Field.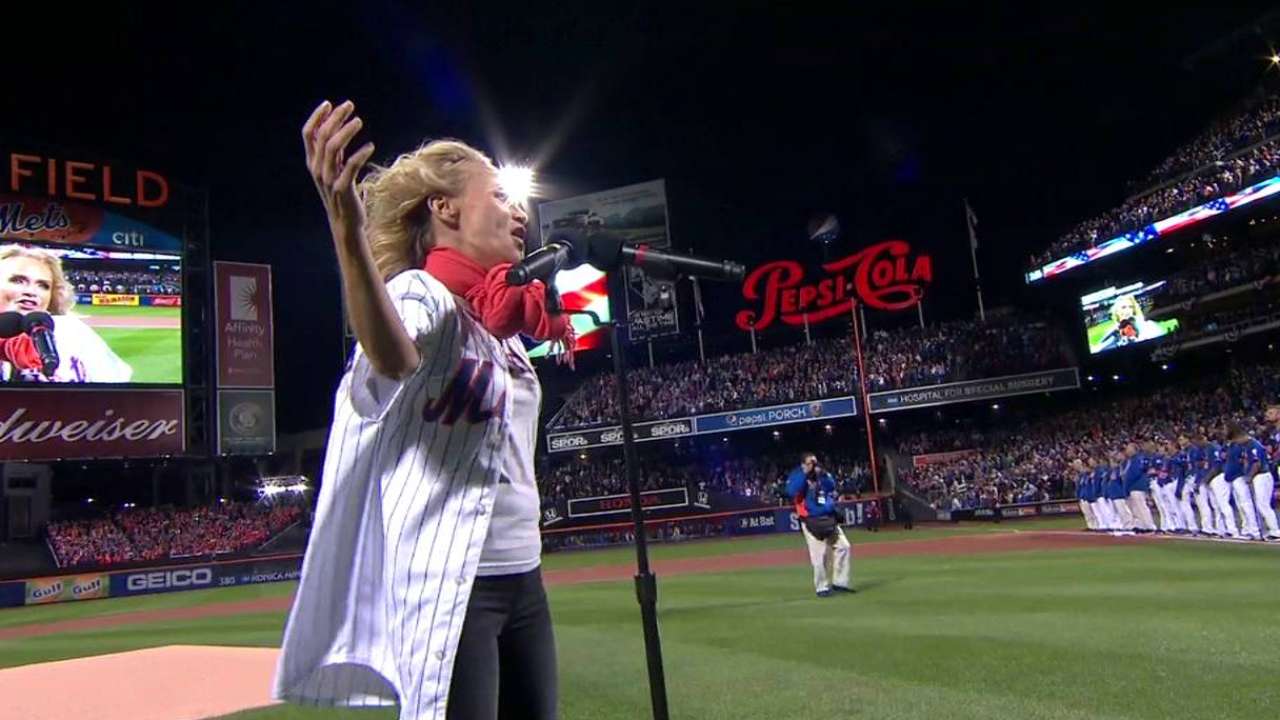 Joe Trezza is an associate reporter for MLB.com. This story was not subject to the approval of Major League Baseball or its clubs.