Cuddyer replaces Duda; Baez in for Russell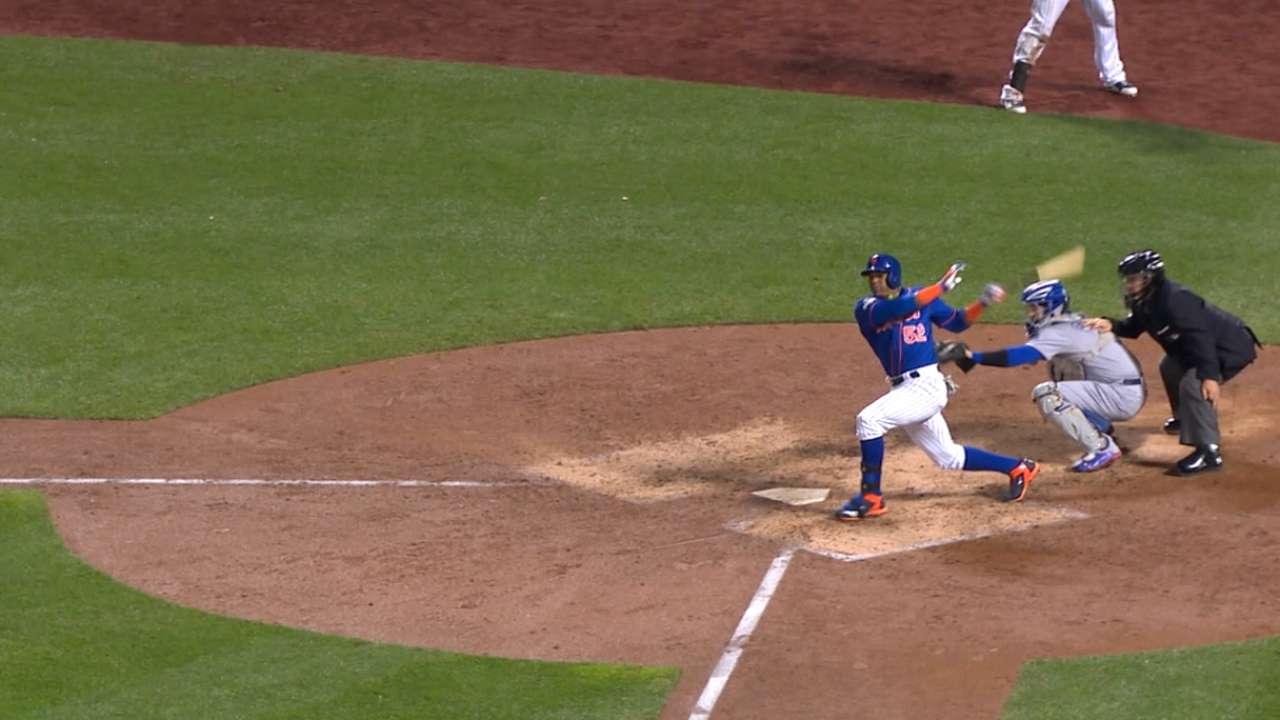 NEW YORK -- Lucas Duda, who slumped throughout the Mets' National League Division Series win against the Dodgers, was out of New York's NL Championship Series Game 1 (7:30 p.m. ET, TBS) lineup against the Cubs at Citi Field. Michael Cuddyer started at first base in place of Duda, with Cubs left-hander Jon Lester on the mound.
Duda played in all five NLDS games, finishing 2-for-18 with 11 strikeouts.
• Gear up for October: Mets | Cubs
The Mets also benched rookie outfielder Michael Conforto, as they have regularly against left-handed starters this postseason. Juan Lagares started in center field, with Yoenis Cespedes shifting to left.
The full Game 1 Mets lineup:
1.Curtis Granderson, RF
2. David Wright, 3B
3. Daniel Murphy, 2B
4. Yoenis Cespedes, LF
5. Travis d'Arnaud, C
6. Michael Cuddyer, 1B
7. Wilmer Flores, SS
8. Juan Lagares, CF
9. Matt Harvey, RHP
No surprises in the Cubs' lineup Saturday for Game 1, with shortstop Javier Baez starting in place of injured Addison Russell. When Baez made his first postseason start in Game 4 of the NL Division Series against the Cardinals, he hit a three-run homer.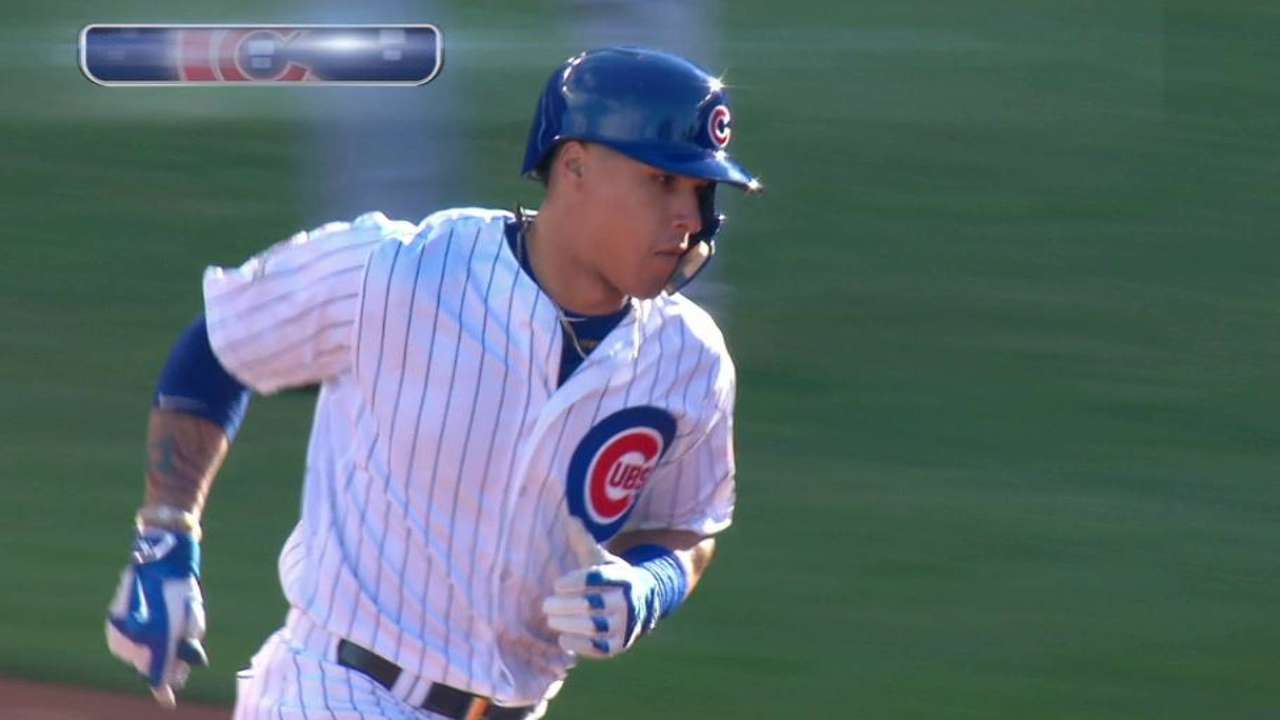 Lester is making his seventh career Championship Series appearance and fifth start. He is 1-3 with a 3.86 ERA so far in the Championship Series. Lester was 1-0 in two starts against the Mets during the regular season, throwing seven shutout innings on July 1 at Citi Field.
The Cubs will have three rookies in the lineup, including Kyle Schwarber in left, Kris Bryant at third and Jorge Soler in right. Soler reached safely in his first nine postseason plate appearances, and he is 4-for-7 (.571) so far with two home runs.
Schwarber is batting second for the third time in the postseason. He did so in the NL Wild Card Game, presented by Budweiser, and also in Game 1 of the NL Division Series, and manager Joe Maddon then inserted Soler into the No. 2 spot for the next three games in the NLDS.
Here's the Cubs' lineup:
1. Dexter Fowler, CF
2. Kyle Schwarber, LF
3. Kris Bryant, 3B
4. Anthony Rizzo, 1B
5. Starlin Castro, 2B
6. Jorge Soler, RF
7. Javier Baez, SS
8. David Ross, C
9. Jon Lester, LHP
Anthony DiComo is a reporter for MLB.com. Follow him on Twitter @AnthonyDiComo and Facebook, and listen to his podcast. Carrie Muskat is a reporter for MLB.com. She writes a blog, Muskat Ramblings. You can follow her on Twitter @CarrieMuskat and listen to her podcast. This story was not subject to the approval of Major League Baseball or its clubs.