Better results, but Tulo not feeling any better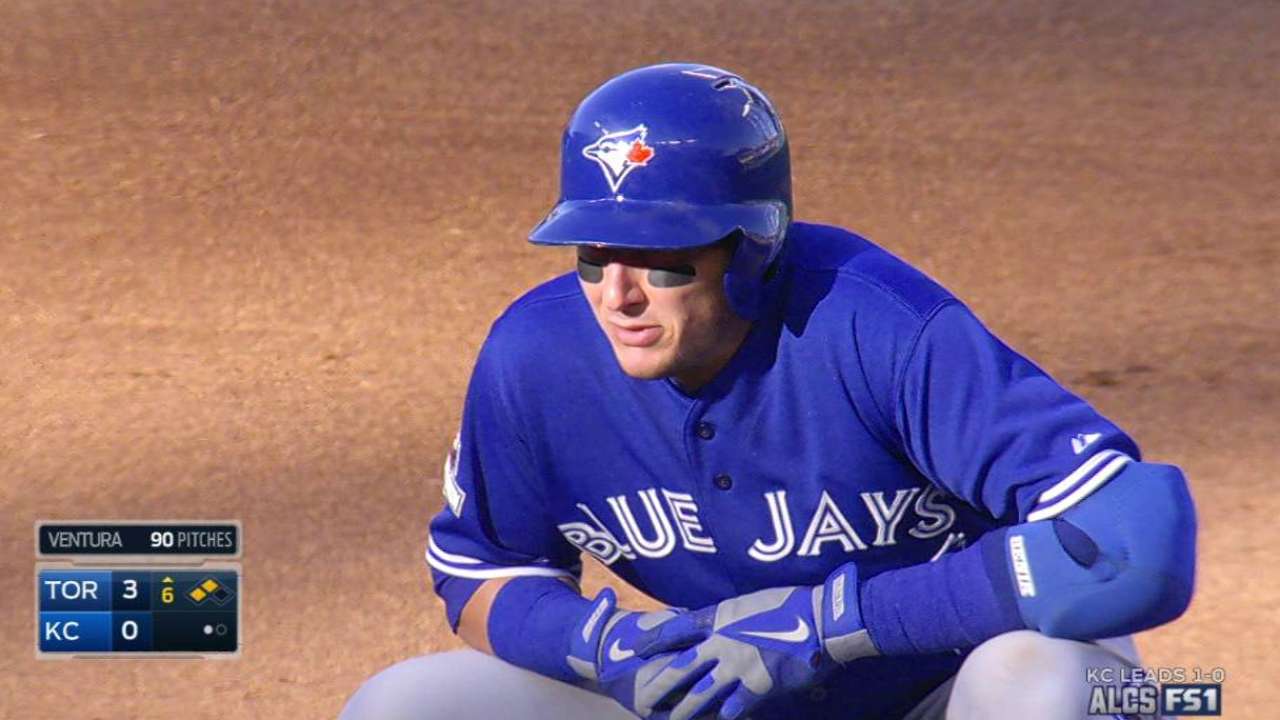 KANSAS CITY -- Blue Jays shortstop Troy Tulowitzki is living under a microscope these days. Given his status as one of the blockbuster pieces that came to Toronto via trade this summer, and in light of his prolonged slump at the plate, each of Tulowitzki's at-bats is being scrutinized right now.
In Saturday's 6-3 Blue Jays loss to the Royals in Game 2 of the best-of-seven American League Championship Series (Game 3, Monday, 7 p.m. ET air time, 8 p.m. first pitch, FOX Sports 1/Sportsnet), Tulowitzki avoided the spotlight, but it was for the wrong reasons -- his efforts were not enough to propel the Blue Jays to a win. Still, he did collect a pair of hits, including a run-scoring double in the sixth inning that had Toronto in an opportunistic position at the time.
• Shop for Blue Jays postseason gear
Blue Jays manager John Gibbons was encouraged by Tulowitzki's performance, especially considering how much criticism the shortstop has taken in recent days.
"Good day for Tulo," Gibbons said. "He's been taking a little heat. He's such a good hitter. It's a matter of time. Big at-bats today. That really gets him going."
In the sixth inning of Game 1 on Friday night, Tulowitzki was frozen on a full-count fastball for a strikeout that halted a potential rally for the Blue Jays. In the sixth on Saturday, he sent a pitch from Yordano Ventura into right field for an RBI double that pushed Toronto to a 3-0 lead. Tulowitzki also contributed a base hit to left in the fourth.
Heading into Saturday's game, Tulowitzki was mired in a 2-for-25 slump this postseason, which included his 0-for-4 showing against Kansas City in the ALCS opener. Part of the problem is the fact that the veteran shortstop is still dealing with lingering discomfort from the left shoulder blade injury he sustained on Sept. 12, when he collided with center fielder Kevin Pillar.
Tulowitzki smirked when asked if he finally felt comfortable on Saturday.
"No, not really," he replied. "I just got some results and got some balls to fall. But, no, I don't feel any better today than I did yesterday, to be honest."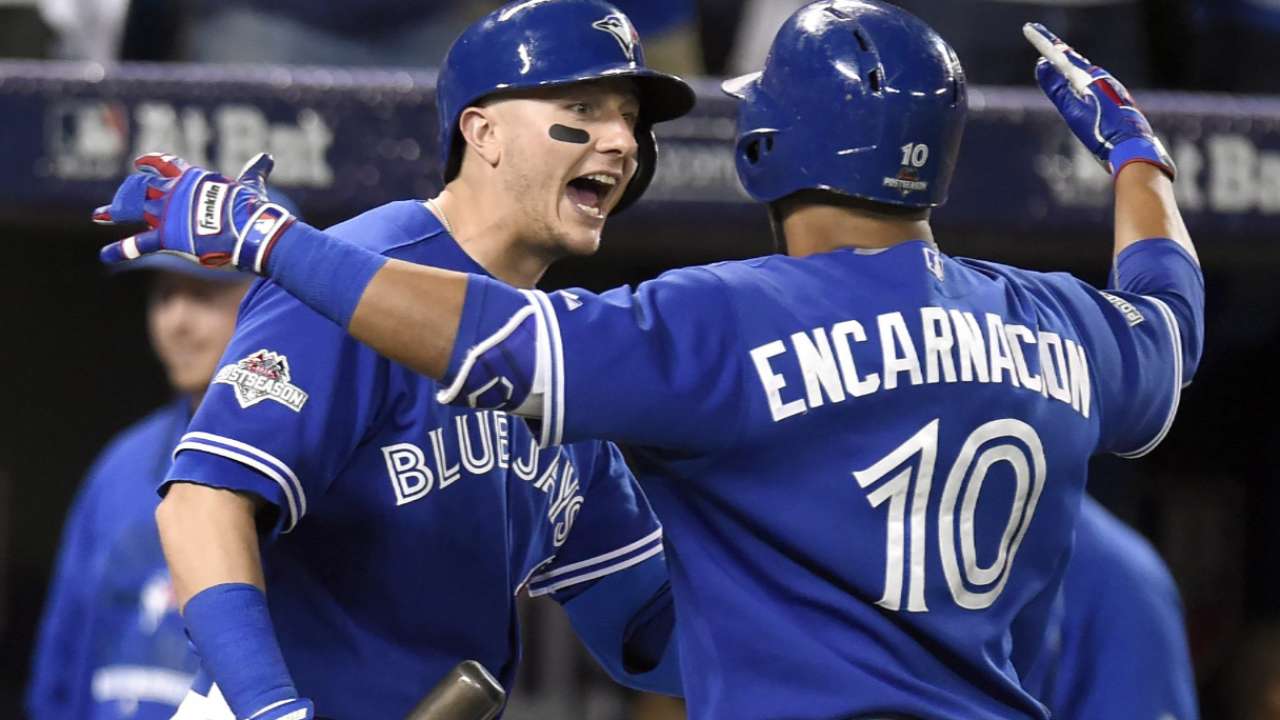 The results were better.
Right now, that's what Toronto needs.
"I'm just battling. I'm just trying to do what I can," Tulowitzki said. "Unfortunately, today we didn't win."
Jordan Bastian is a reporter for MLB.com. Read his blog, Major League Bastian, follow him on Twitter @MLBastian and listen to his podcast. This story was not subject to the approval of Major League Baseball or its clubs.