Quiet leader Gordon makes a big noise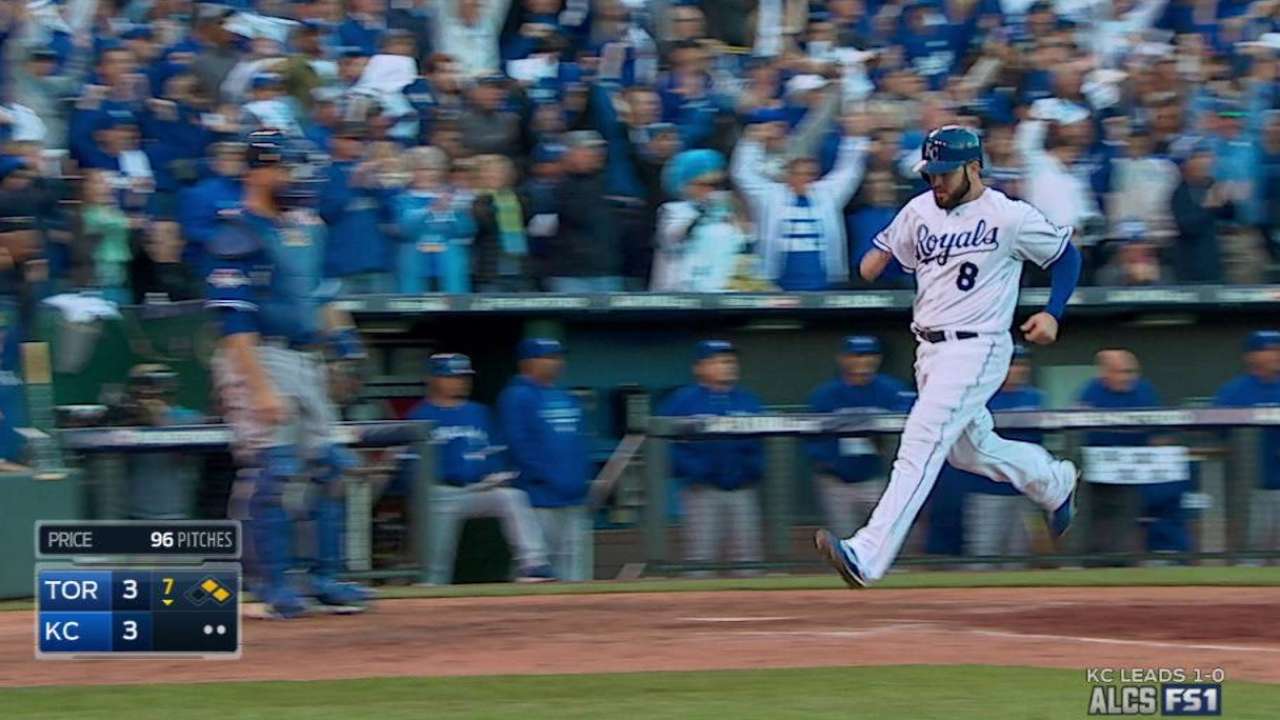 KANSAS CITY -- Reliever Luke Hochevar can't adequately quantify the value of Alex Gordon in the Royals' clubhouse, and it's not just because as Gordon's best friend in there, he's probably biased. Their wives are just as close, as are their children, and Hochevar can hardly imagine life in royal blue without Gordon by his side, literally and figuratively. The two are locker neighbors in the clubhouse they've shared since 2007.
"I'd kill him if he leaves," Hochevar said with a grin while turning to Gordon, who was surrounded by a flock of reporters following the club's 6-3 victory over the Blue Jays in Game 2 of the American League Championship Series on Saturday.
• Shop for Royals postseason gear
That this could be Gordon's final season in Kansas City, with a $12.5 million player option on the back end of his four-year contract, isn't lost on Hochevar, but the two don't speak of it. In fact, on game days, they hardly see each other at all.
"Maybe for a minute," said Hochevar. "He's always elsewhere working, trying to get better. That's the way it's always been. He's a quiet leader, but guys look up to him and recognize how much he means to this organization."
Gordon simply couldn't hide his emotions on Saturday, not after coming up with the biggest hit of the game.
With two outs in the seventh inning and three runs already in, tying the score, Gordon roped a go-ahead double into the gap in right-center after building a 3-2 count against David Price, who promptly bid adieu thereafter, his one-hitter through six innings morphing into a deficit after 6 2/3 innings. Gordon flashed a rare fist pump, then scored on Alex Rios' ensuing base hit to cap the five-run frame.
"I saw Alex Rios do it the other night," Gordon said. "He doesn't do it either, so I figured I'd join the club."
"That was just a great at-bat by him," said third baseman Mike Moustakas, who chipped in with an RBI single. "It's one of those things where you know it's probably Price's last hitter and he doesn't want to walk you and hand the ball off like that, so just stay aggressive. And [Gordon] got a good pitch out over the plate and did some damage with it."
The face of the franchise is batting eighth these days -- "Alex is the best left fielder in the game, but there's no ego with him, because he just wants to see us win," Hochevar said -- when he could easily be hitting in the middle of the lineup on many other teams.
It's from that spot in the order that he sent a ground-rule double to right field in the fifth inning of Wednesday's AL Division Series-clinching Game 5 victory over the Astros to kick-start a game-turning three-run rally. Later in that same game, he made a spectacular sliding catch in foul territory, flashing perhaps his best defensive play since returning from a groin injury in September.
Those moments have been too rare for Gordon, whose stint on the disabled list spanned much of July and all of August. Entering his at-bat against Price in the seventh on Saturday, he was 15-for-78 since Sept. 15.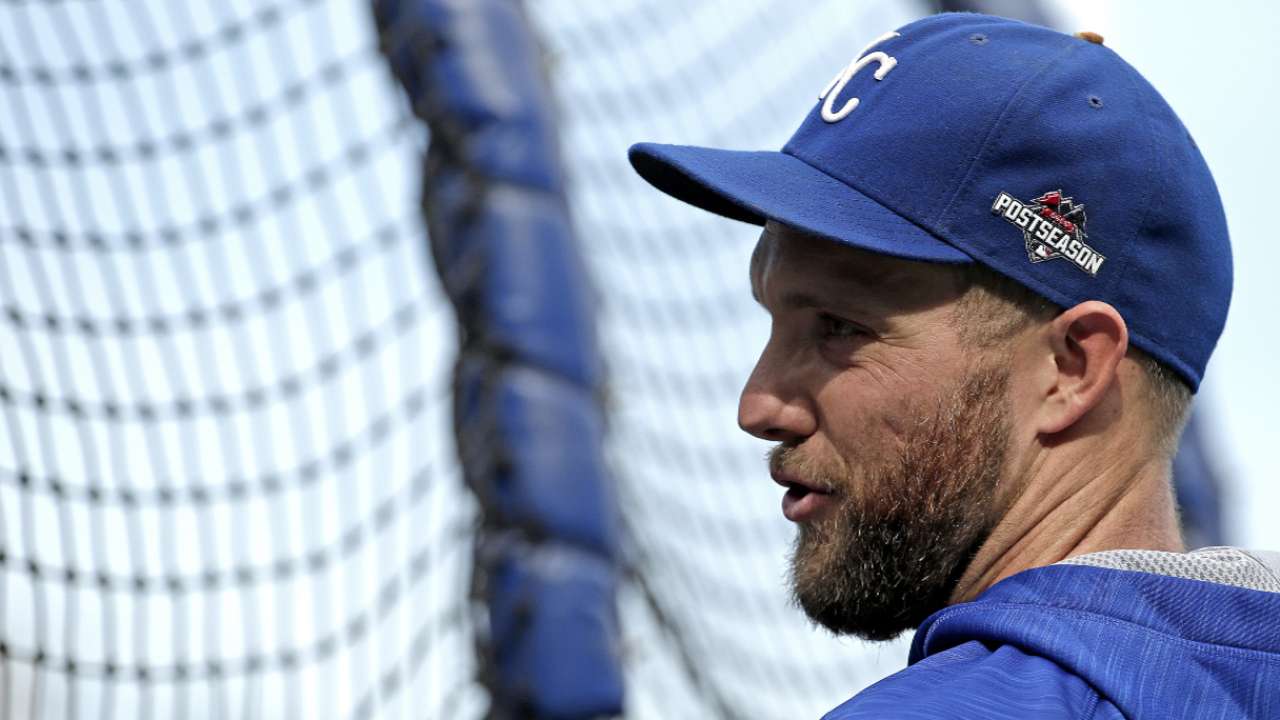 "We all know what he's capable of," Moustakas said. "To have him in the eighth spot, that's not a normal eight-hole hitter. The guy's a middle-of-the-lineup kind of guy, so to have him down there just makes us that much better, just makes us that much more deep. He's a leader of this team, in this clubhouse, so it's awesome to have him here and doing damage in the eight-hole."
"He's our guy," first baseman Eric Hosmer said, "and it's the postseason. You don't see a lot of emotion from him or guys like Rios, and you know when those guys are showing emotion, there's a lot of it. These games are exciting, and that's what it's all about."
Jane Lee is a reporter for MLB.com. Read her blog, Major Lee-ague, and follow her on Twitter @JaneMLB. This story was not subject to the approval of Major League Baseball or its clubs.