Yost sticks with a good thing in Game 2
Royals manager fills out same starting lineup that won in ALCS opener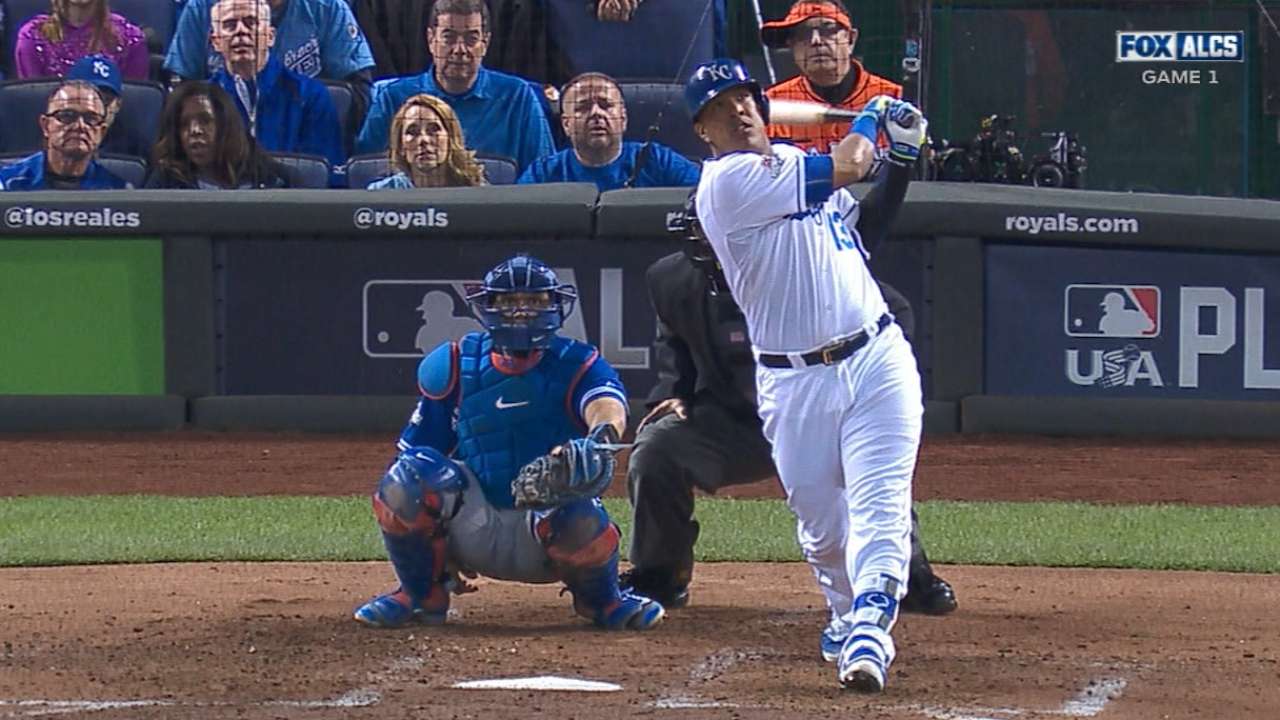 Royals skipper Ned Yost didn't make any changes Saturday to the starting lineup that paced the Royals to a 5-0 victory in Game 1 of the American League Championship Series on Friday night.
Against one of the toughest left-handers in the game -- Toronto's David Price -- Yost kept the lefty-hitting Eric Hosmer in the cleanup spot and Alex Gordon at No. 8.
Neither Gordon (3-for-14) nor Hosmer (2-for-11) has had much success against Price, but a few Royals starters have. Alex Rios owns a .400/.455/.800 slash line in 33 career plate appearances vs. Price. He'll bat ninth. No. 3 hitter Lorenzo Cain, meanwhile, is 4-for-11 with a homer vs. the Blue Jays' southpaw starter.
Shortstop Alcides Escobar will be starting his 21st consecutive postseason game out of the leadoff spot. He's 8-for-24 this year with four extra-base hits and has scored five times.
• Dress for October at the MLB.com Shop
Right-hander Yordano Ventura starts for Kansas City. Here's the lineup in full:
1. Escobar, SS
2. Ben Zobrist, 2B
3. Cain, CF
4. Hosmer, 1B
5. Kendrys Morales, DH
6. Mike Moustakas, 3B
7. Salvador Perez, C
8. Gordon, LF
9. Rios, RF
AJ Cassavell is a reporter for MLB.com. Follow him on Twitter @ajcassavell. This story was not subject to the approval of Major League Baseball or its clubs.