Oct. 17 John Gibbons pregame interview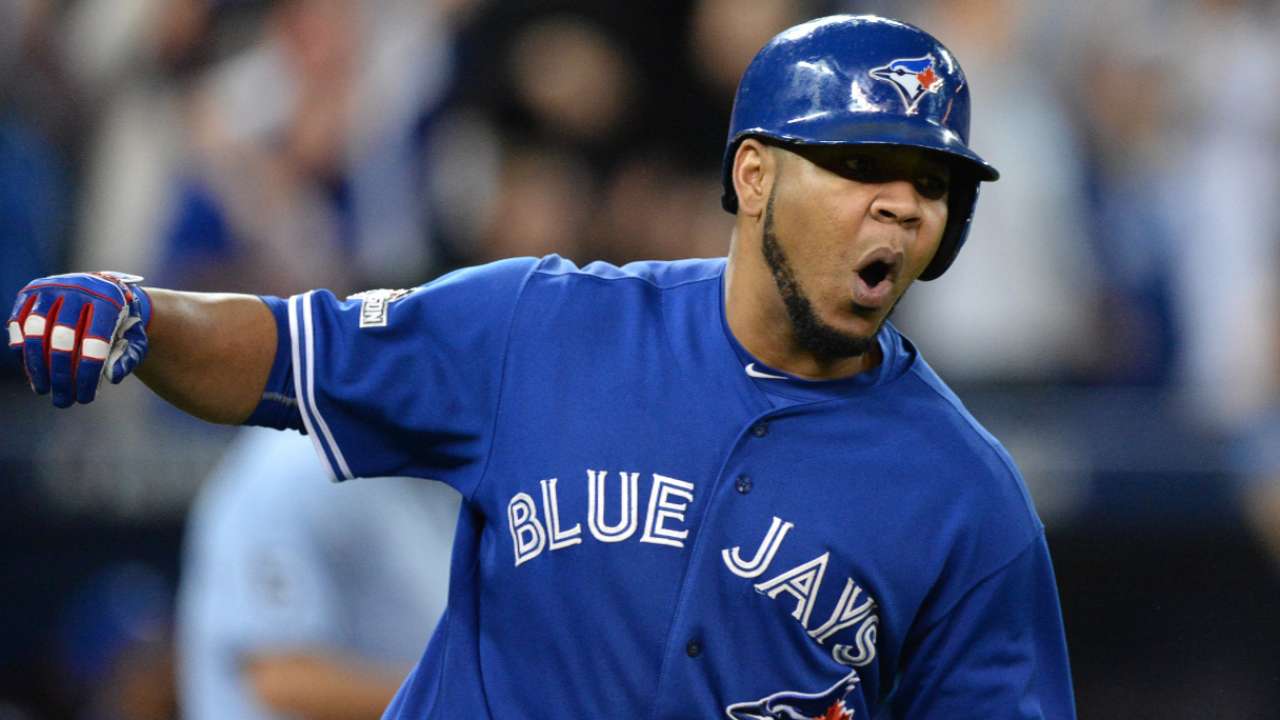 Q. What's Edwin's status for today?
JOHN GIBBONS: He's good to go. So he'll be in the lineup.

Q. How comforting is that for you, even if he's not a hundred percent?
JOHN GIBBONS: He's a huge part of our lineup. He's battled this on and off. The day off might do him some good, but we need him, so he's in there, he'll battle through it.

Q. Were there any tests or anything that he had to pass or he basically told you he's okay?
JOHN GIBBONS: We got an MRI this morning, and just so the doctors could clear it. And they say deal with the pain, yeah.

Q. I wonder if you can give a scouting report of what you expect out of Ventura.
JOHN GIBBONS: Well, he's really good. He's got one of the best arms in baseball. A young kid, he's had a lot of success in a short period of time since he got here. He's got a great fastball, if his breaking ball is on he's that much tougher. Really, he just let's it rip.

If he's on, it's going to be a tough go. I think we need to make sure we have enough discipline to make him earn his strikes, that kind of thing. We'll see. He can dominate you if he's on.

Q. You know how good David Price can be, and the type of competitor he is. Obviously he's aware of what has happened with him in the postseason, do you think he can use that as a motivational chip to say, I'm better than this?
JOHN GIBBONS: I don't give a thought what he's done in the Postseason. I've seen him. He's been a key guy getting us here. I look forward to every time he's taking the mound.

I get asked that same question, but I really have no concerns. If he's on, you know, he's going to shut you down. That's something I focus a lot on.

Q. The way that you guys got out of the first round of the playoffs, does it make the first-game loss a little less of an issue, like you know you can come back?
JOHN GIBBONS: You want to win every one of these games. I think the fact that it wasn't an elimination game, it's a longer series, maybe look at it differently. They all sting anyway.

But it's important for us to bounce back today. You don't want to keep putting your back against the wall, like we had that first series.

But from that point of view, I guess it is different, it was the first game of a seven-game series, so it is a little different. But you need to keep playing good. You don't want every series to be that kind of series because then the odds get you, usually.

But we feel good going into today. It should be a good battle today and we'll be ready.