Inning-ending plays top ALCS Game 1 GIFs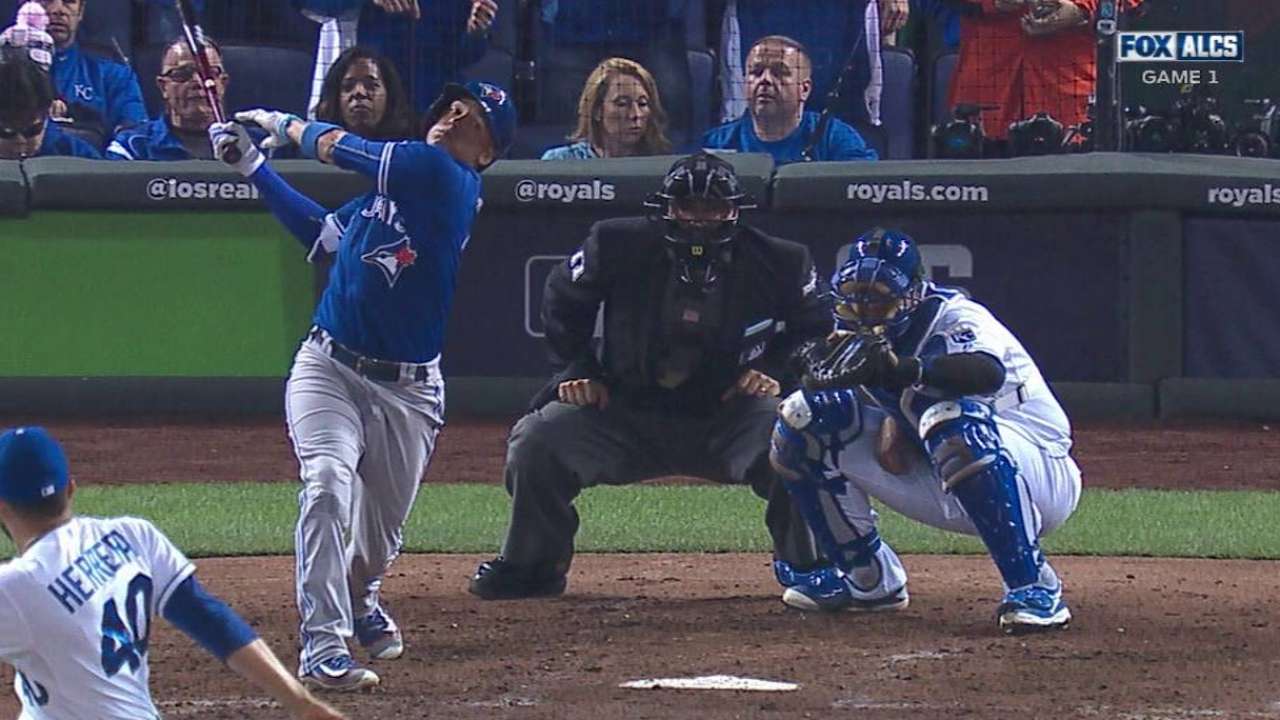 Here are the top GIFs, courtesy of @MLBGIFs, from Friday night's Game 1 of the American League Championship Series, which the Royals won, 5-0, over the Blue Jays.
1. Father, son hug after Herrera K
A big strikeout from Kelvin Herrera in the seventh inning prompts some father-son bonding at Kauffman Stadium.
2. Goins to Tulo to Colabello double play
The Blue Jays may have come out on the losing end of Game 1, but they did provide one of the game's biggest highlights. In the sixth inning, Ryan Goins, Troy Tulowitzki and Chris Colabello combined to turn this slick inning-ending double play.
3. Volquez struts off mound
Edinson Volquez was at the top of his game Friday, earning his first career playoff win. He allowed just two hits while walking four and striking out five in six innings. He struck out Tulowitzki swinging to end the fourth inning.
4. Bautista fakes out fans
Jose Bautista teases some Kansas City fans, withholding a potential souvenir from the ALCS opener.
5. Volquez pumped after fanning Tulo
A fired up Volquez celebrates the end of a laborious sixth inning. Volquez escaped the 37-pitch, 29-minute frame without any damage, striking out Tulowitzki looking with two runners on.
Chad Thornburg is a reporter for MLB.com. This story was not subject to the approval of Major League Baseball or its clubs.