Royals able to flip their winning bullpen script
Herrera, Madson, Hochevar give closer Davis a night off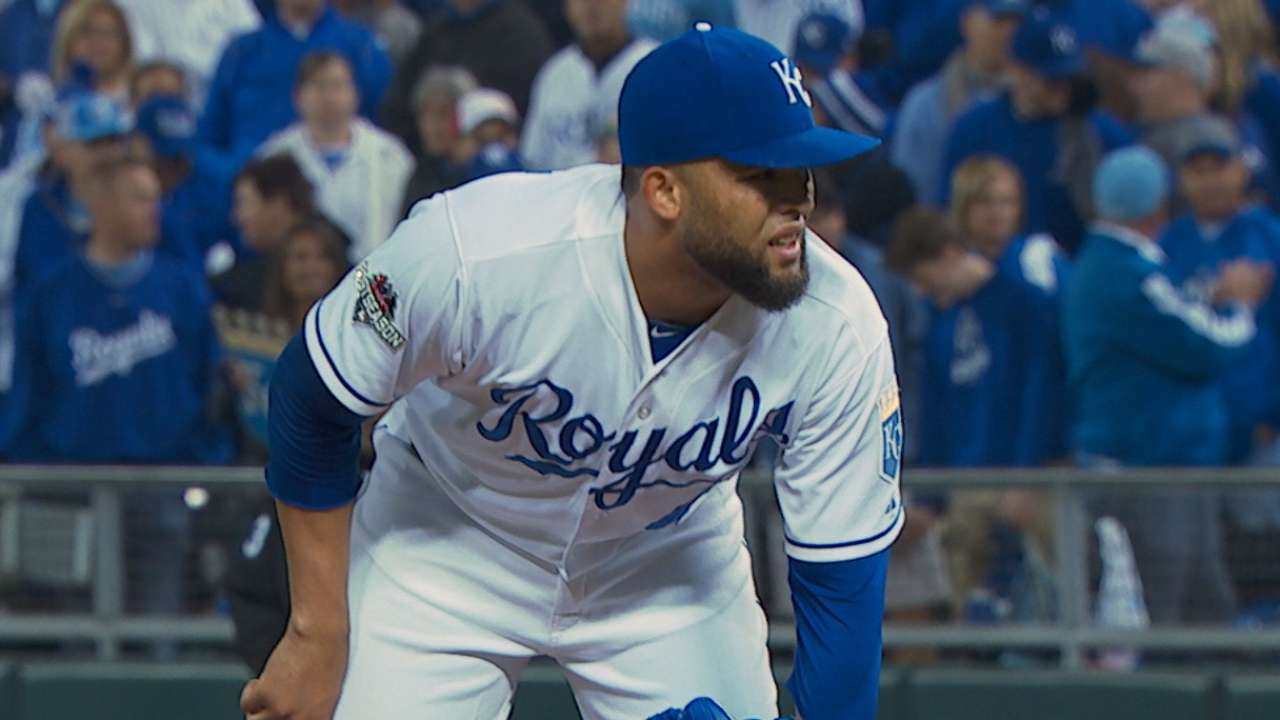 KANSAS CITY -- The usual blueprint was in place for all to see.
Kelvin Herrera began loosening in the Royals' bullpen in the sixth inning, primed to take center stage in the seventh with a lead in hand. Ryan Madson would surely get the eighth, paving the way for closer Wade Davis in the ninth.
• Shop for Royals postseason gear
Except Luke Hochevar appeared from the bullpen when three outs remained in Friday night's American League Championship Series-opening 5-0 victory over the Blue Jays after the Royals tacked on two runs in the previous inning.
The right-hander worked around a one-out error to dispose of Toronto, at least for one night.
"And he made it look easy," quipped Madson. "That just goes to show the depth we have down there.
"Late-inning outs are important, and we have a lot of arms out there. We just rely on each other to get all the outs that are needed, and it doesn't matter what inning."
The formula is familiar, and reliable.
Following an inspiring two-hit, six-inning showing from Edinson Volquez, who used 37 pitches in his final frame, Herrera needed only nine to retire the Blue Jays in order in the seventh. He threw all for strikes, fanning two. Madson, meanwhile, battled mechanical mishaps to work around a pair of baserunners in an 18-pitch inning, and Hochevar threw just 13 in the ninth.
Seemingly all should be available again on Saturday when Yordano Ventura takes the mound for Game 2 (3:30 p.m. ET on FOX Sports 1), with Davis potentially ready to go two innings following two days of rest and another day off on Sunday.
That's a hefty undertaking for a Blue Jays club that was shut out in the opener.
"It was a good night pitching-wise," Hochevar said, "but not really surprising. It's kinda what we've been doing all season, especially those late-inning guys.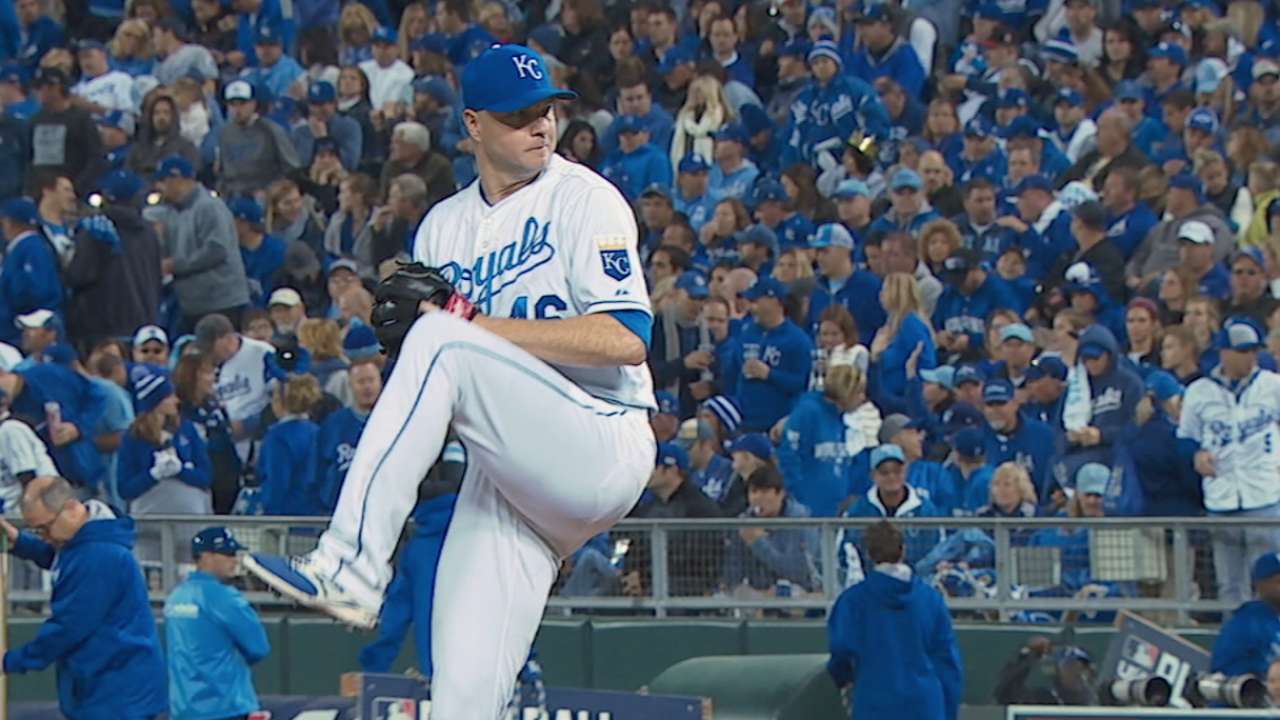 "You know they're going to go out and get three outs pretty quick. When those guys come in and blow through the heart of the order like that, you just try to pick up where they left off."
Jane Lee is a reporter for MLB.com. This story was not subject to the approval of Major League Baseball or its clubs.