Kershaw wants Mattingly, Greinke to return
Dodgers ace still processing disappointing end to season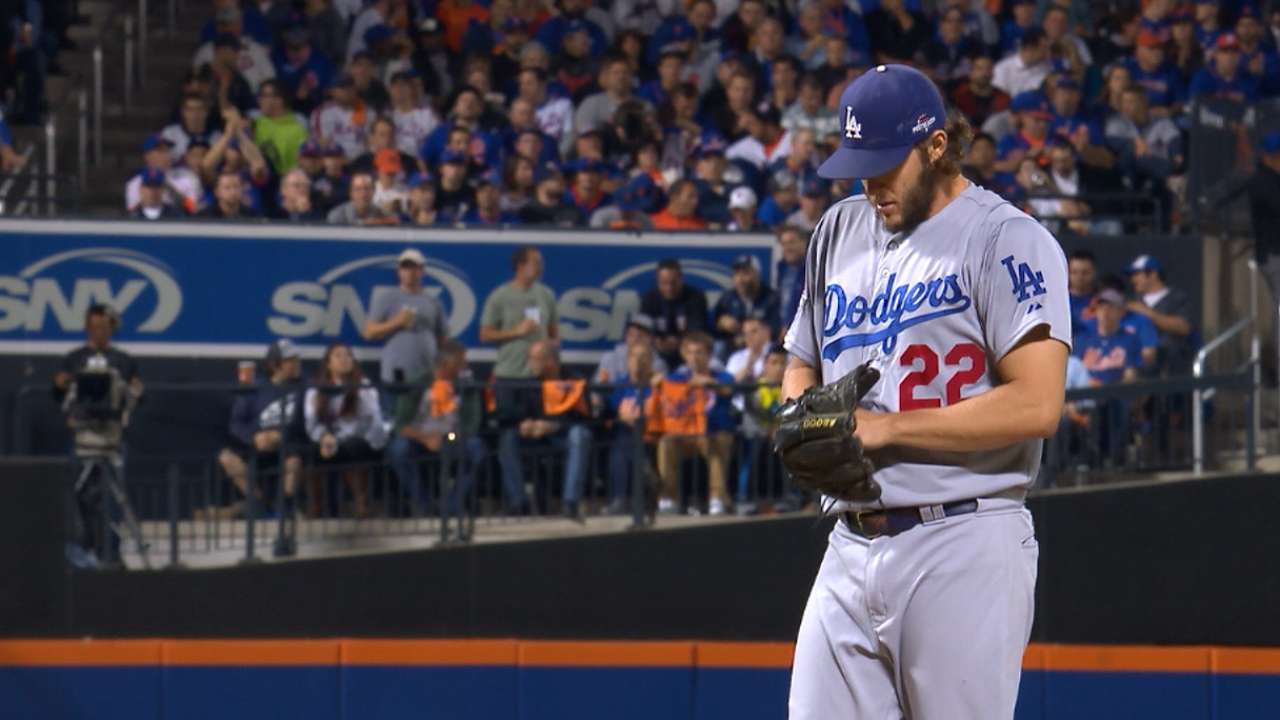 LOS ANGELES -- Dodgers ace Clayton Kershaw said on Friday he hopes Dodgers management brings back manager Don Mattingly.
The Dodgers did not make players available to most of the media Friday in the wake of Thursday night's 3-2 loss to the Mets and elimination from the National League Division Series, but did grant access to Alanna Rizzo of the Dodgers-owned Sportsnet LA.
Kershaw said he hopes Zack Greinke, who has an opt-out in his contract, returns. And he said he hopes the same for Mattingly, who has one year remaining on his contract, but is in limbo after being unable to reach the World Series, despite three consecutive division titles.
"I'm in Donnie's corner, too," Kershaw said to Sportsnet LA. "I love Donnie, known him for long time, played for him and Joe [Torre], the only two managers I've played for. Obviously I have a ton of respect for him. It would be good to have him back as well."
Although Kershaw has been through five postseason eliminations in eight Major League seasons, he still sounded surprised.
"It always ends so fast, you never really expect it to end and when it does it takes a long time to process," he said. "It's kind of a depressing day, cleaning out your locker. You spend eight months with your teammates and then four months without.
"Every year is different. This year was a lot of fun, I got to know new pitchers in Brett [Anderson] and Brandon [McCarthy] and saw the work ethic from [Hyun-Jin Ryu]. Getting to watch Zack is amazing and I hope he comes back, I consider him a good friend. One more year together and we might do something special, for once. I want Zack back, no question about it. There are a lot of good pitchers on the free-agent market, but no one I want here more than Zack."
Ken Gurnick is a reporter for MLB.com. This story was not subject to the approval of Major League Baseball or its clubs.