Cain's RBI single extends postseason hitting streak
Drives in Royals' second run in third; one shy of Otis' club record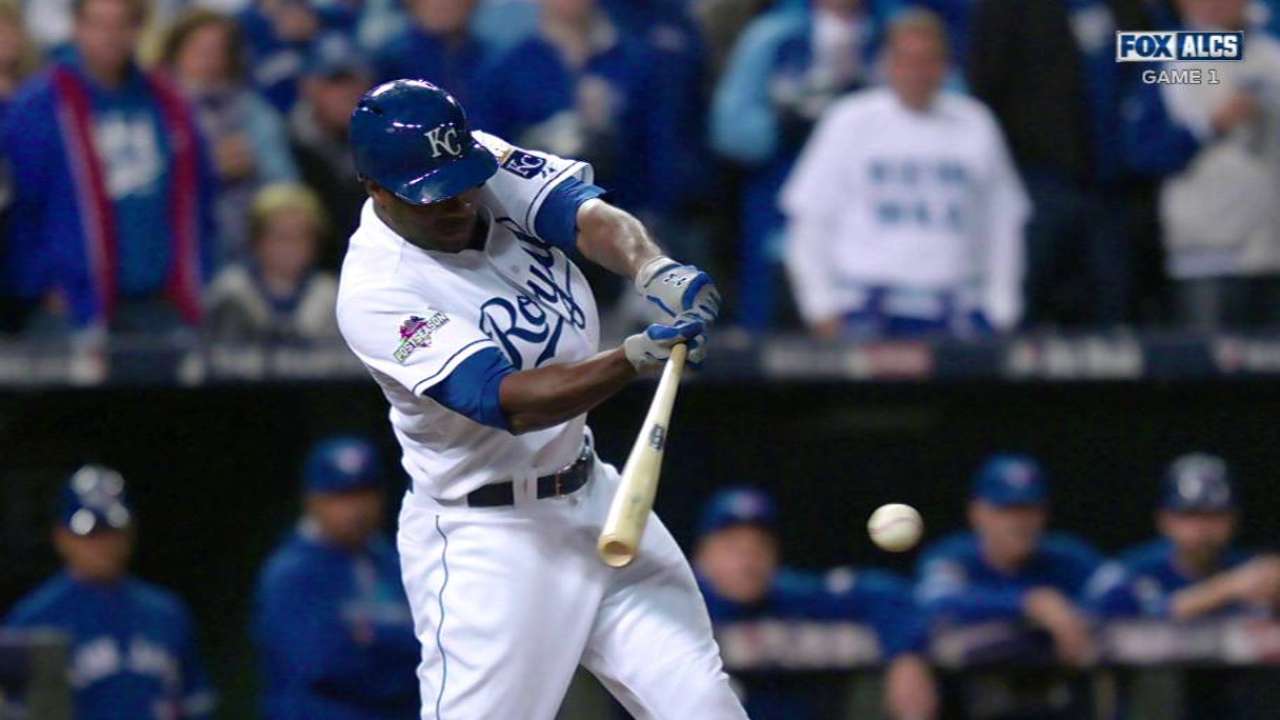 KANSAS CITY -- The Royals struck early en route to their 5-0 victory in Game 1 of the American League Championship Series against the Blue Jays on Friday night with a two-run third inning that included an RBI single from Lorenzo Cain, who extended his postseason hitting streak to 10 games.
That's the second-longest streak in Royals history behind Amos Otis, who hit in 11 consecutive postseason games between 1978-80. Manny Ramirez, Derek Jeter and Hank Bauer are tied for the longest postseason hitting streak at 17.
Jane Lee is a reporter for MLB.com. This story was not subject to the approval of Major League Baseball or its clubs.