Weaver hopes to rebound from trying season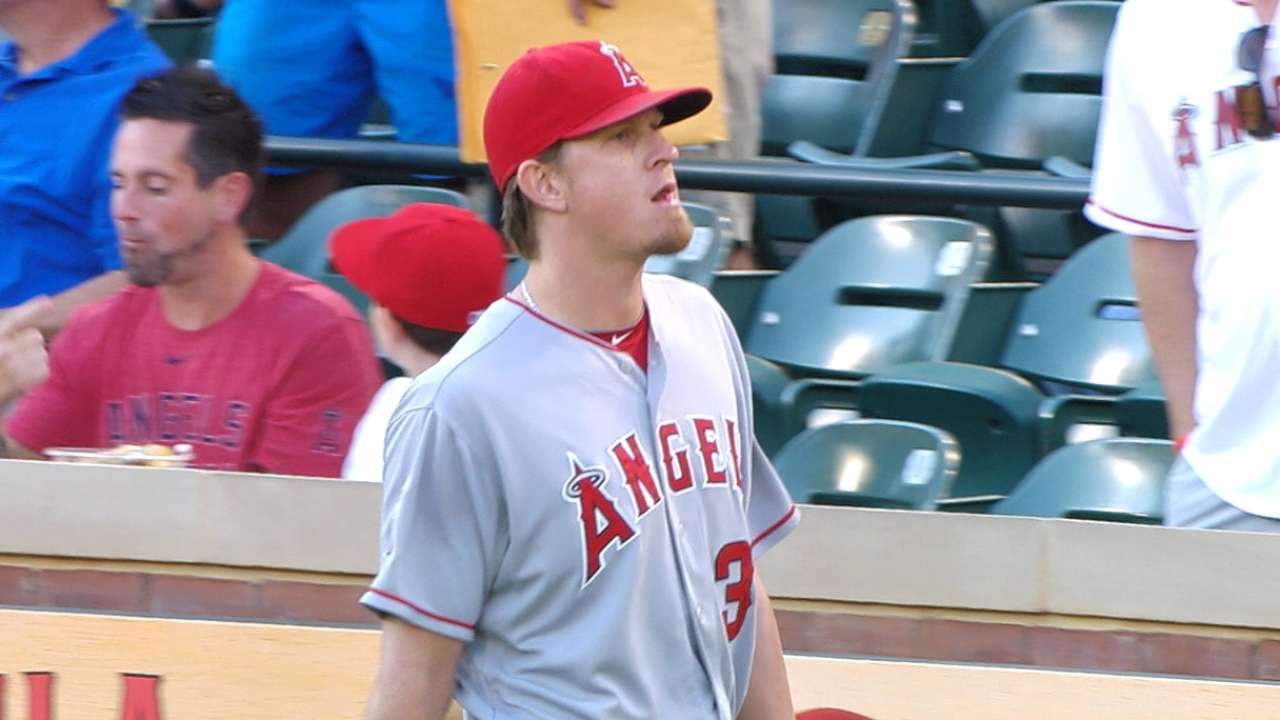 Jered Weaver had only one thought on his mind when the Angels' season abruptly ended on Oct. 4.
"Hang out with my family," the Angels' longtime ace said when asked about his offseason plans after the regular-season finale, the final day of easily his most trying year on the mound.
Weaver's fastball velocity dipped to the low-80s and his numbers suffered like never before in 2015. He posted a career-high 4.64 ERA, struck out a career-low 5.1 batters per nine innings, finished with a 1.23 WHIP that was his highest in six years and, all told, went 7-12. Along the way, Weaver surrendered 24 home runs in 159 innings, accounting for the 11th-highest rate in the Major Leagues.
He is 34 years old now, heading into the final season of a five-year, $85 million extension that not long ago seemed like quite the bargain -- with no idea what lies ahead.
"It was a frustrating year, obviously," Weaver said. "I've never had a season like this, ever. Obviously, I want to try to improve on it, but who knows how many years I have left. We'll see what happens."
Mike Butcher groomed young arms in the Angels' Minor League system from 2000-05 and served as their Major League pitching coach from 2007-15 before getting dismissed on Tuesday. Butcher was there for Weaver's first professional bullpen session in '04, coached him during his All-Star years from 2010-12 and helped guide him as his stuff eroded thereafter.
This year, he gained a new level of respect for Weaver.
"There isn't another right-hander in the game that can throw the way he does and win," Butcher said. "There isn't one. Not one guy. And he does it. Weave knows what's in front of him. He knows what he has to do to put the work in. Hopefully you see a good Jered Weaver next year, where he feels good about where he's at physically. Mentally, you're going to see the same guy -- strong-willed, competitor and a winner."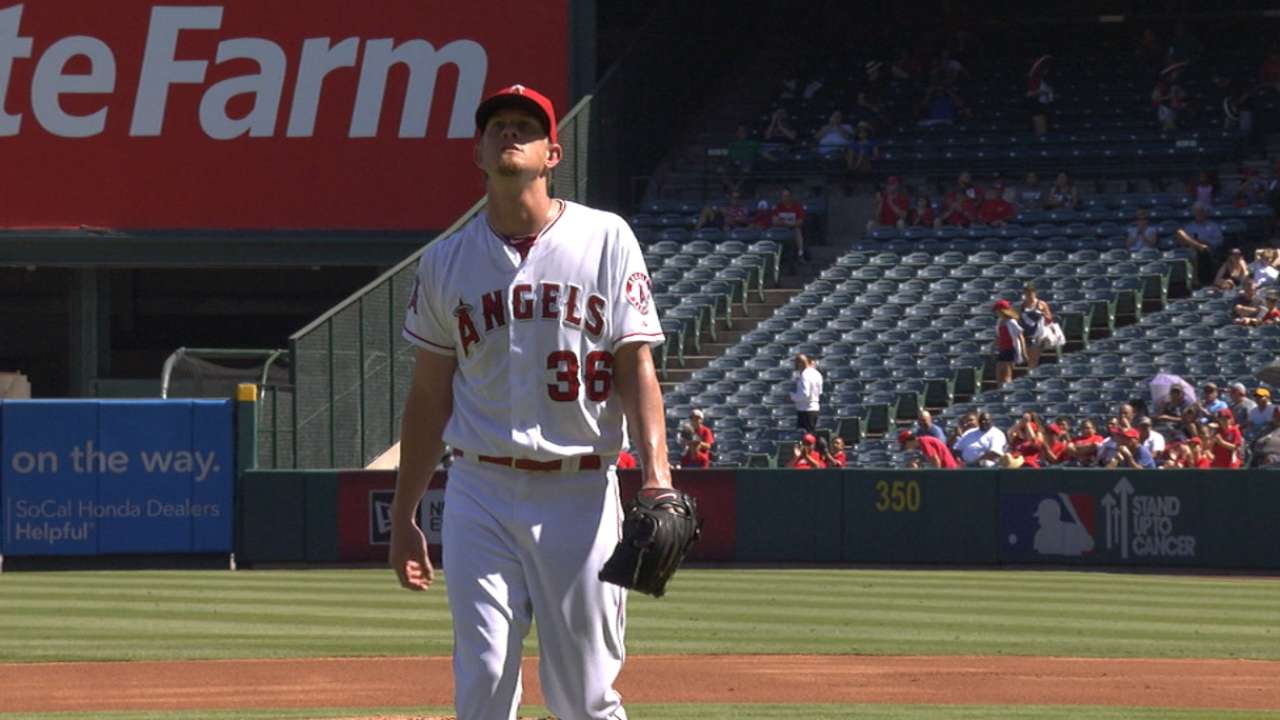 There were bright spots even this season. Like the 1.98 ERA Weaver posted in his final five May starts, or the six innings of one-run ball he threw in two late-season outings against the eventual first-place Rangers. Hall of Famer Greg Maddux was there for one of those, in Anaheim on Sept. 5, and approached Butcher after the game.
"That," Maddux told him, "is the art of pitching right there."
Like Butcher, Maddux was blown away by Weaver's ability to get hitters out. Somehow -- with a 60-mph curveball, a deceptive delivery and an expert ability to read swing paths and change hitters' eye levels -- Weaver made it work with a fastball that was no longer much firmer than his changeup.
But that, of course, is also the root of the problem.
Weaver's fastball velocity has been in a pretty steady decline over the last six years, largely because of all the stress he puts on his shoulder from an exaggerated, across-the-body delivery. But evaluators throughout the game were shocked to see it dip so drastically this season, from 87-88 mph from 2012-14 to an average of 84 mph in 2015.
Some believe Weaver can get his fastball back to the former range if he just builds more strength in his chest and back -- a nearly impossible task while dealing with hip and shoulder ailments throughout this past season.
If Weaver does, perhaps he can become an above-average pitcher again.
If he doesn't, perhaps the 2016 season will be his last.
"I know he wants to get physically stronger and work through some things where he can," Butcher said. "He battled through some things this year. If he gets some things figured out physically, he'll be fine."
Alden Gonzalez is a reporter for MLB.com. Follow him on Twitter @Alden_Gonzalez and Facebook , and listen to his podcast. This story was not subject to the approval of Major League Baseball or its clubs.