Cubs bracing for 'powerful' matchup with Mets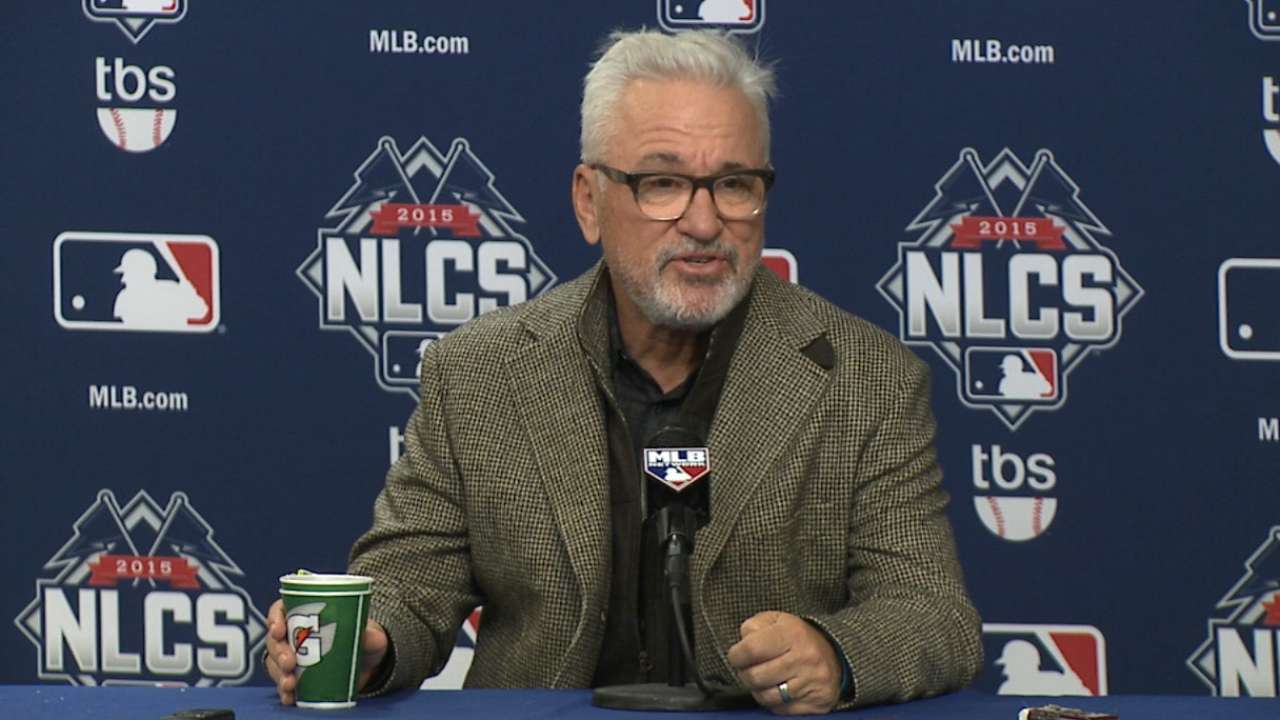 NEW YORK -- The Mets and Cubs could stage their own home run derby in the National League Championship Series, as this showdown features the two teams that hit the most balls out of ballparks in the second half of the regular season.
The Mets belted 102 homers after the break, tops in the NL, including 22 by Yoenis Cespedes. The Cubs were second in the NL with 94 in the second half, led by young sluggers Anthony Rizzo (15), Kyle Schwarber (15) and Kris Bryant (14).
• Shop for Cubs postseason gear
Chicago put on a power display in Game 3 of the NL Division Series against St. Louis, belting six home runs by six different players. The Cardinals boasted the best pitching staff in the NL, but the Mets enter the NLCS riding power arms in Jacob deGrom, Noah Syndergaard, and Matt Harvey. This could be fun. Game 1 will be on Saturday at Citi Field (7:30 p.m. ET on TBS). If you're sitting in the outfield sections, bring a glove.
"We have hit home runs, and that's when we do our best work, I cannot deny that," Cubs manager Joe Maddon said on Friday. "We work on other factions of the game -- everybody does, it's not just us. It's just a matter of execution during the course of the game.
"We're a high strikeout team, and that really tends to lead you away from good situational hitting in general because of the swing and miss," Maddon said. "We work on it. You get to this particular moment, and you don't know at what level the mental acuity will be at whereas a guy may be able to do something he hasn't done at this point. I believe in that. I do believe in that."
The Cubs did rank 14th in the NL in batting with runners in scoring position, so delivering in the clutch could be a problem. They are 5-for-25 with RISP (.200) in five postseason games so far; the Mets were 7-for-24 (.292) in their five playoff games.
"You've got power pitching versus guys who hit the ball out of the ballpark -- but [the Mets] have guys who hit the ball out of the ballpark, too," Maddon said. "It's just a matter of us trying to execute a little better. I want us to be able to play a more complete game in the future, and that's something we're striving and working towards."
The goal right now heading into the NLCS is to not change a thing.
"All these pitchers in the big leagues are really good," Bryant said. "For me, it's always to take the approach of a nameless, faceless opponent. At first, getting in the big leagues, it was a little hard because you've watched these guys on TV. I had to get through that and learn to handle that, and it's played a big role in my success so far and I think we should take that approach into the game."
Maddon has reminded the players to stick to their game plan.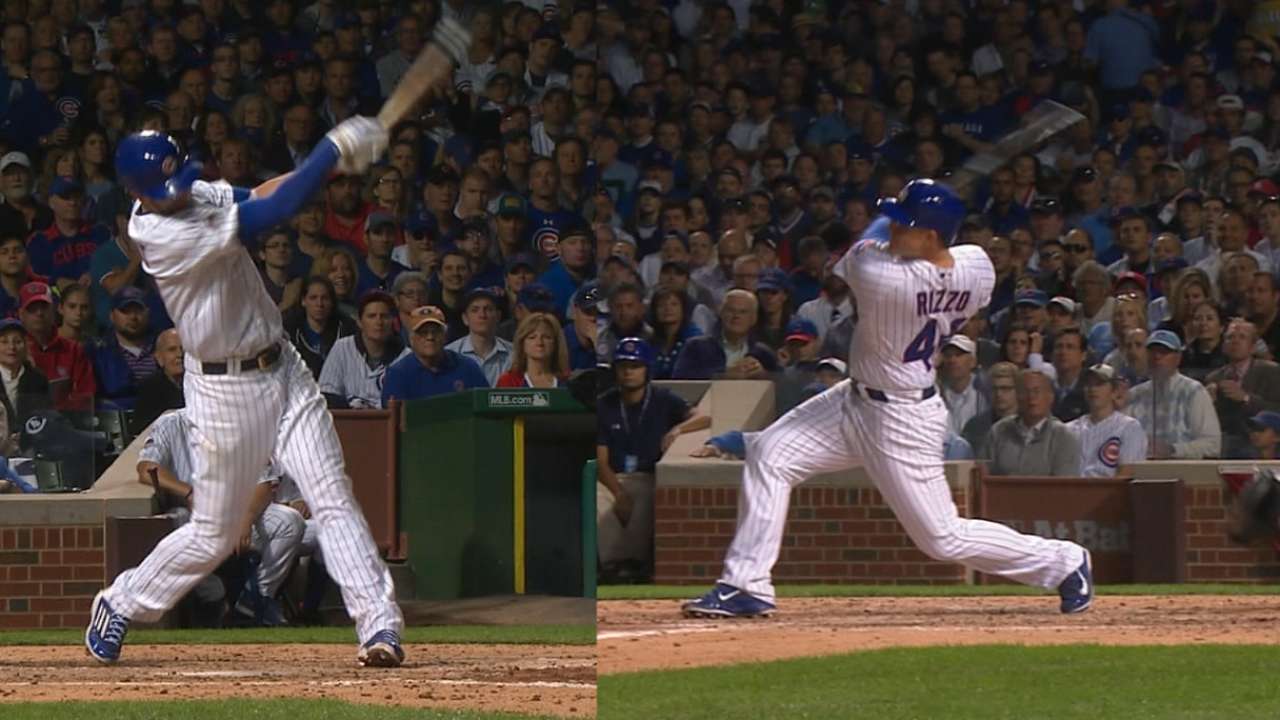 "It's got to work," Bryant said. "That's one thing I learned from [Brian] Harper, my Triple-A hitting coach. His biggest thing was when he got up, he was star struck when he was standing in the box facing these guys who he had seen growing up. I took that to heart. I think [Saturday], same thing. Approach the game that way and hopefully it turns out in our favor."
Bryant didn't spend Thursday night studying video of potential pitching matchups. He stuck to his television shows, and checked on the Mets-Dodgers NLDS Game 5 in the eighth or ninth inning. The young Cubs haven't worried too much about anything in the postseason.
"We don't know what day it is, we don't know what time it is," Bryant said. "When the lights are on and first pitch is thrown, you could get no sleep; you're ready for the game."
There was one thing Bryant was curious about now that the Cubs were back in New York for the first time since May. During that series, Maddon had a magician come to the clubhouse to entertain the players. The Cubs had lost seven of nine games when they arrived at Citi Field for a four-game series, which they swept.
"Bring back the magic," Bryant said. "That would be fun."
Carrie Muskat is a reporter for MLB.com. She writes a blog, Muskat Ramblings. You can follow her on Twitter @CarrieMuskat and listen to her podcast. This story was not subject to the approval of Major League Baseball or its clubs.