LCS managers face off against former coaches
Gibbons was Yost's bench coach; Maddon was same for Collins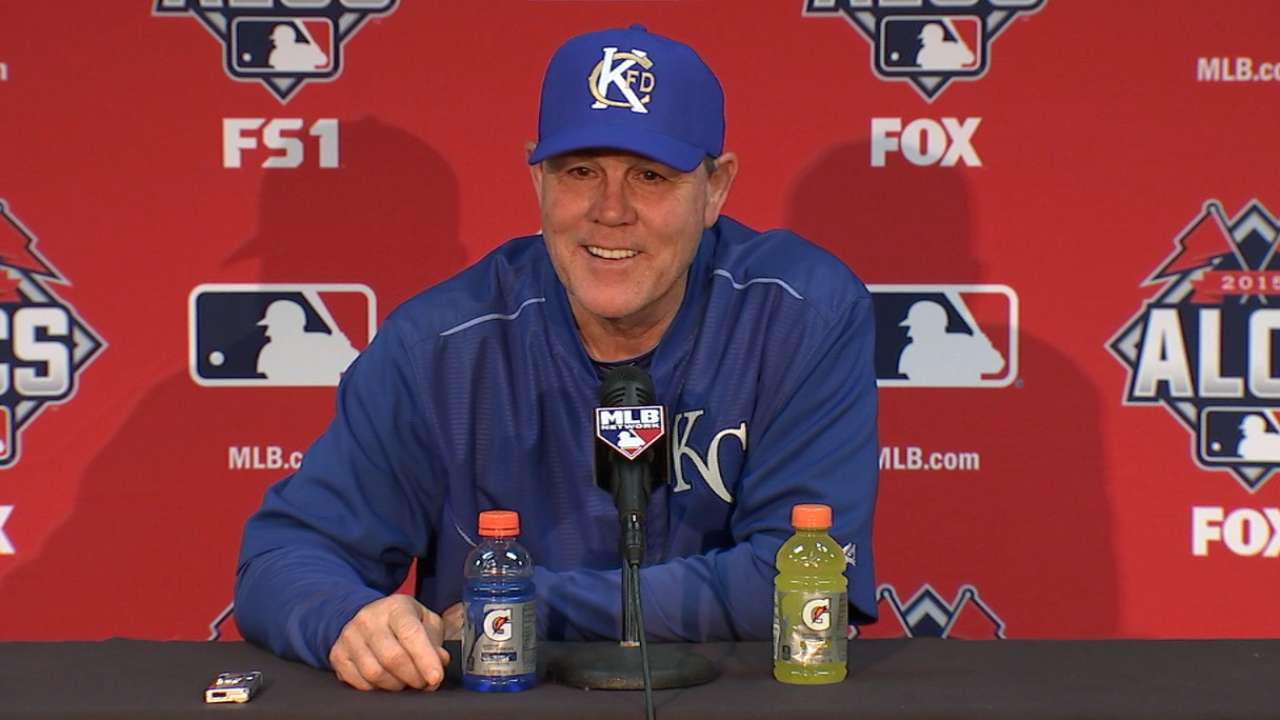 When the Royals' Ned Yost and the Mets' Terry Collins, who are managing in the American League Championship Series and the National League Championship Series, respectively, look across the diamond into the other dugout, they're certain to see a very familiar face.
As fate would have it, both skippers are managing for a World Series title against one of their former bench coaches. Blue Jays manager John Gibbons was Yost's bench coach when Yost first took over in Kansas City in 2010, and Cubs manager Joe Maddon was Collins' bench coach in 1997 when Collins began managing the Angels.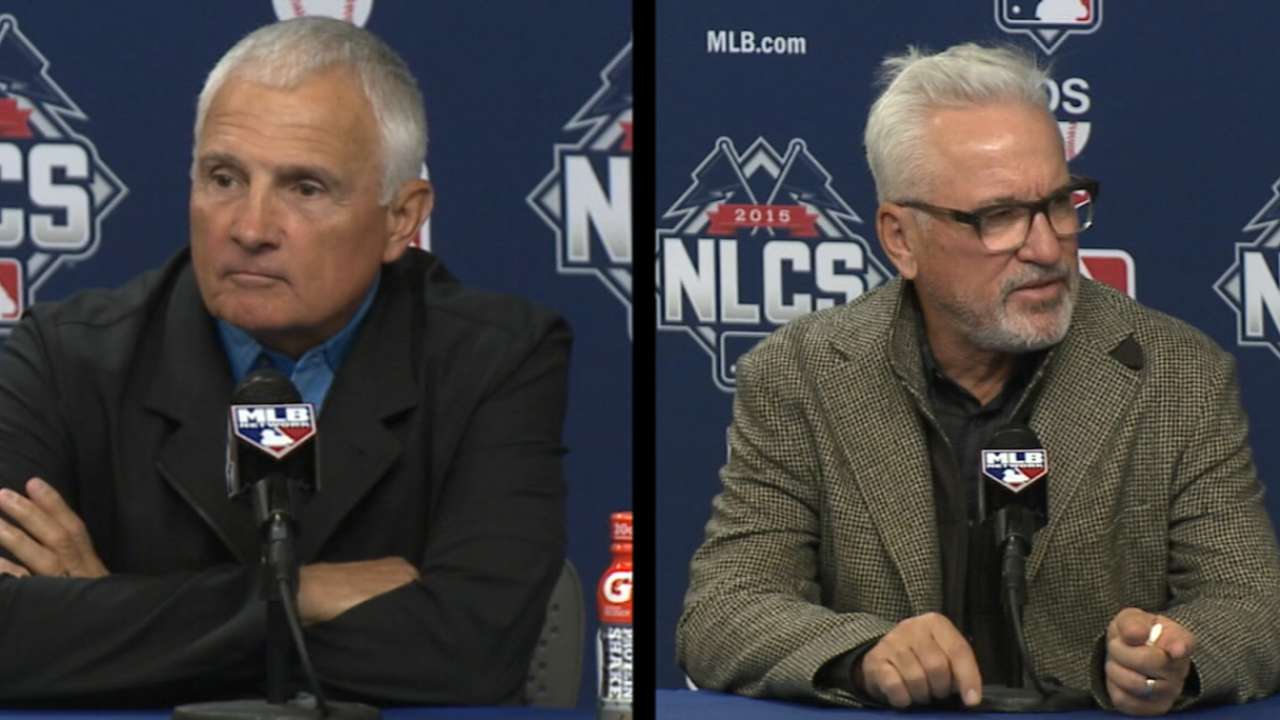 Both Maddon (with the Rays in 2008) and Yost (last year with the Royals) have reached the World Series, but neither has won one. This will be the first LCS appearance for Collins and Gibbons.
"I love Gibby," Yost said of his old friend. "You guys that work around Gibby know what kind of person he is. He's a tremendous guy. He's a funny guy. He's a loose guy. He's a very smart guy. I didn't take in -- it was my fault -- but I didn't take full advantage of Gibby when he was here. At that time, I was still a little bit on the hardheaded side and managed the game all by myself. And here the last couple of years, I've learned to include my coaches a lot more in the decision-making process, and the end game decision-making process.
"But Gibby was great to have around."
Gibbons says the feelings are mutual.
"I love Ned," Gibbons said. "Ned took good care of me. I originally came over here, was managing, he kept me around. And I loved my time here. Really, we're a lot alike. We have a lot of the same values. We do a lot of things the same way. We take the same criticism a lot of times. We're both here.
"I loved working with him. He treated me great. He's done a tremendous job with this group. One thing, they all came up young, and I have probably never seen a guy that had as much patience and believed in his guys when they were young here, and he stuck by his guns, literally. And it's paid off for him. They went to the World Series last year, it could go either way this year.
"I love the guy. He took good care of me. And I root for these guys for the last few years. I was excited about the year, last year, as most of them probably were. It's good to see."
None of the four teams in the LCS has won a World Series title since 1993, when the Blue Jays last won. The Mets last won in 1986, the Royals in '85 and the Cubs in '08.
The Royals and Blue Jays begin the ALCS on Friday night (7:30 p.m. ET on FOX and Sportsnet) in Kansas City. Game 1 of the NLCS from Citi Field is slated for 7:30 p.m. on Saturday night (TBS).
Joey Nowak is a reporter for MLB.com. Follow him on Twitter at @joeynowak. This story was not subject to the approval of Major League Baseball or its clubs.