Rest of ALCS start times announced by MLB
Blue Jays, Royals could potentially play three of seven games during the day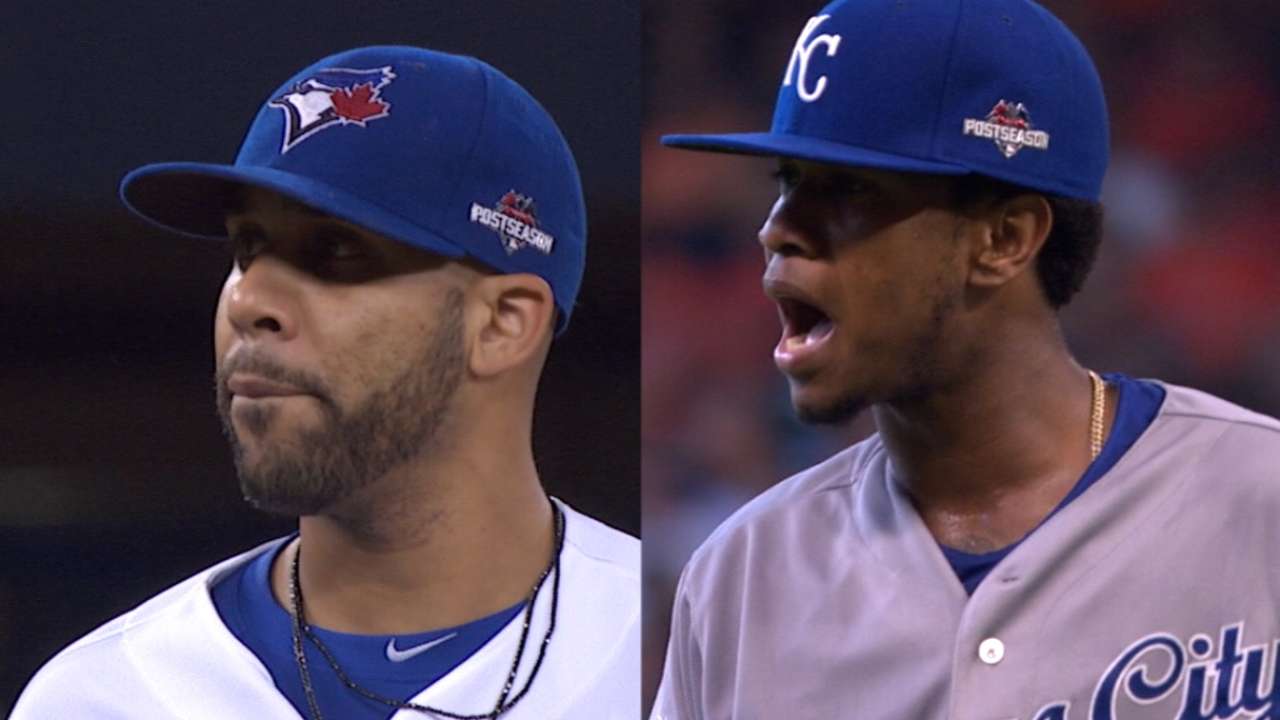 KANSAS CITY -- Major League Baseball announced the remaining start times for the American League Championship Series on Friday, and the Blue Jays and Royals will play up to three of the seven games during the day.
Start times in Toronto for Game 4 (Tuesday) and a potential Game 5 (Wednesday) will be 3 p.m. ET. Start time in Kansas City for a potential Games 6 (Friday, Oct. 23) and 7 (Oct. 24) is 7 p.m. and 7:30 p.m., respectively. FOX and Sportsnet are providing the broadcast for ALCS Game 1, with FOX Sports 1 and Sportsnet airing Games 2-7.
The earlier start times are to accommodate a National League Championship Series in which the Cubs and Mets will play six of their seven games -- all but Game 6 -- in the evening. Start time for ALCS Game 2 in Kansas City on Saturday is 3:30 p.m., then 7 p.m. for Monday's Game 3 in Toronto.
Alden Gonzalez is a reporter for MLB.com. Follow him on Twitter @Alden_Gonzalez and Facebook , and listen to his podcast. This story was not subject to the approval of Major League Baseball or its clubs.