Veteran Uribe doubtful for Mets' NLCS roster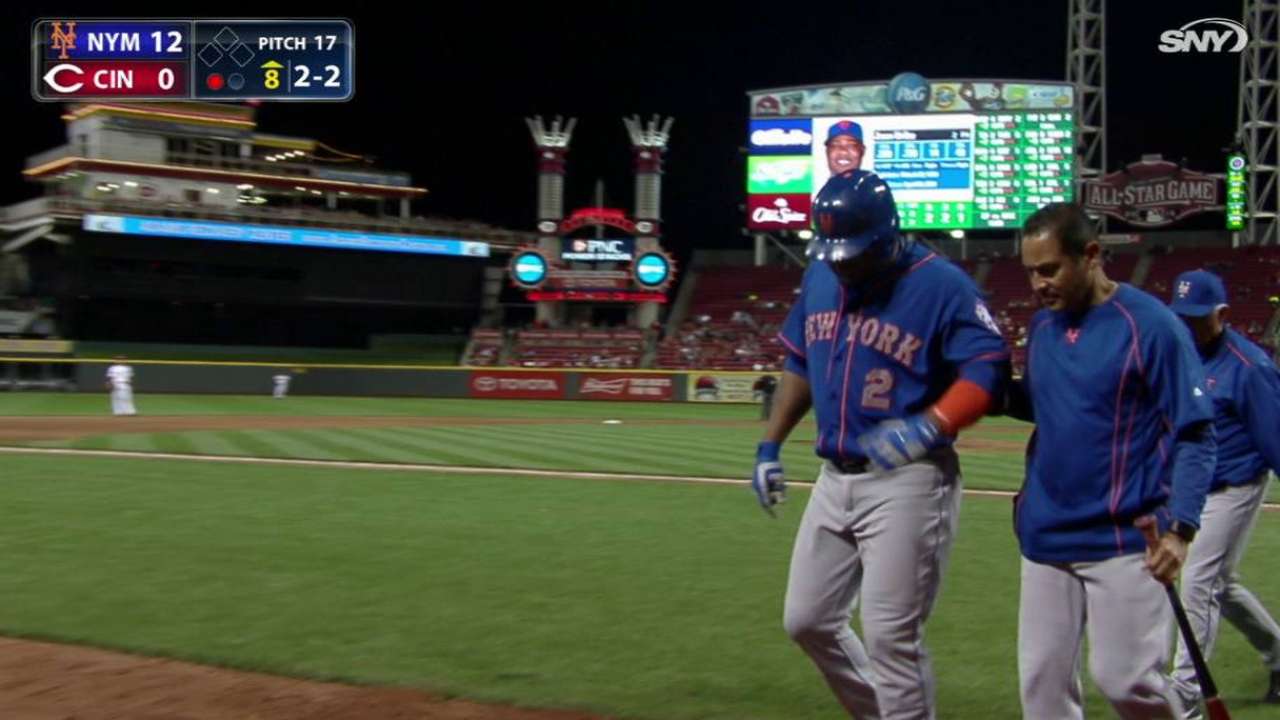 NEW YORK -- Confirming what's been long assumed, Mets general manager Sandy Alderson said he "doubts" utility infielder Juan Uribe would be available for the National League Championship Series, which starts Saturday at 8 p.m. on TBS at Citi Field.
"I don't contemplate putting him on the roster by tomorrow," Alderson said.
Hindered by a chest injury since mid-September, Uribe hasn't participated in baseball activities since leaving in the middle of an at-bat during New York's 12-5 win over Cincinnati on Sept. 25. Uribe initially sustained a chest contusion diving for a grounder Sept. 20 against the Yankees. The 36-year-old was left off the NL Division Series roster due to the injury.
• Get set for NLCS: Shop for Mets postseason gear
"My guess is he isn't ready to play," Mets manager Terry Collins said. "He's been getting therapy. But I haven't gotten one report where he has taken any batting practice or any ground balls."
Acquired from the Braves prior to the non-waiver Trade Deadline, Uribe immediately infused the Mets clubhouse with charisma and contributed several key late-inning hits. Uribe hit a walk-off single off Dodgers closer Kenley Jansen in his fourth at-bat with the club to lead New York to a 3-2 win on July 26.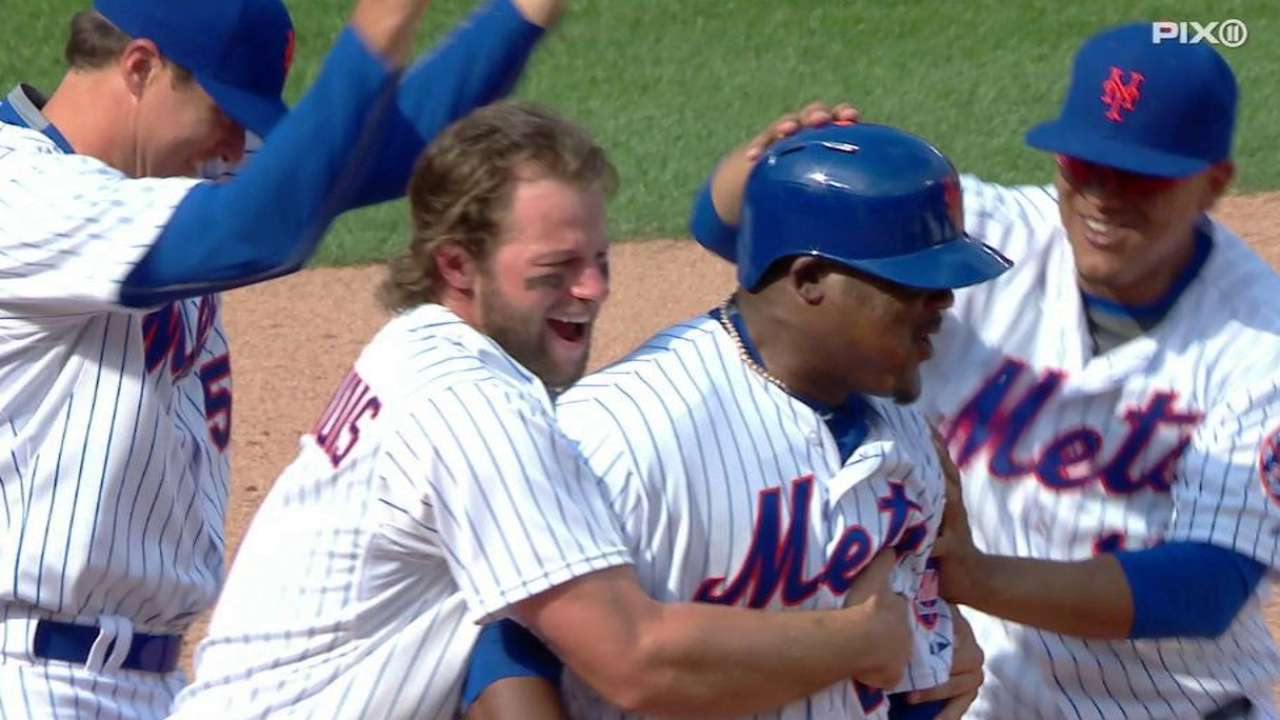 Combined with Kelly Johnson and Yoenis Cespedes, Uribe formed a vital part of the new-guy nucleus that led the Mets to a 37-22 record over the season's final two months. Uribe hit .219 with six home runs and 20 RBIs in 128 at-bats with New York, and he saw time at second and third base.
Uribe sports a resume that would have featured the most postseason experience on the Mets roster, having won World Series titles in 2005 with the White Sox and '10 with the Giants.
Joe Trezza is an associate reporter for MLB.com. This story was not subject to the approval of Major League Baseball or its clubs.