MLB.com Columnist
Richard Justice
Astros' winning culture in '15 built with joy, grit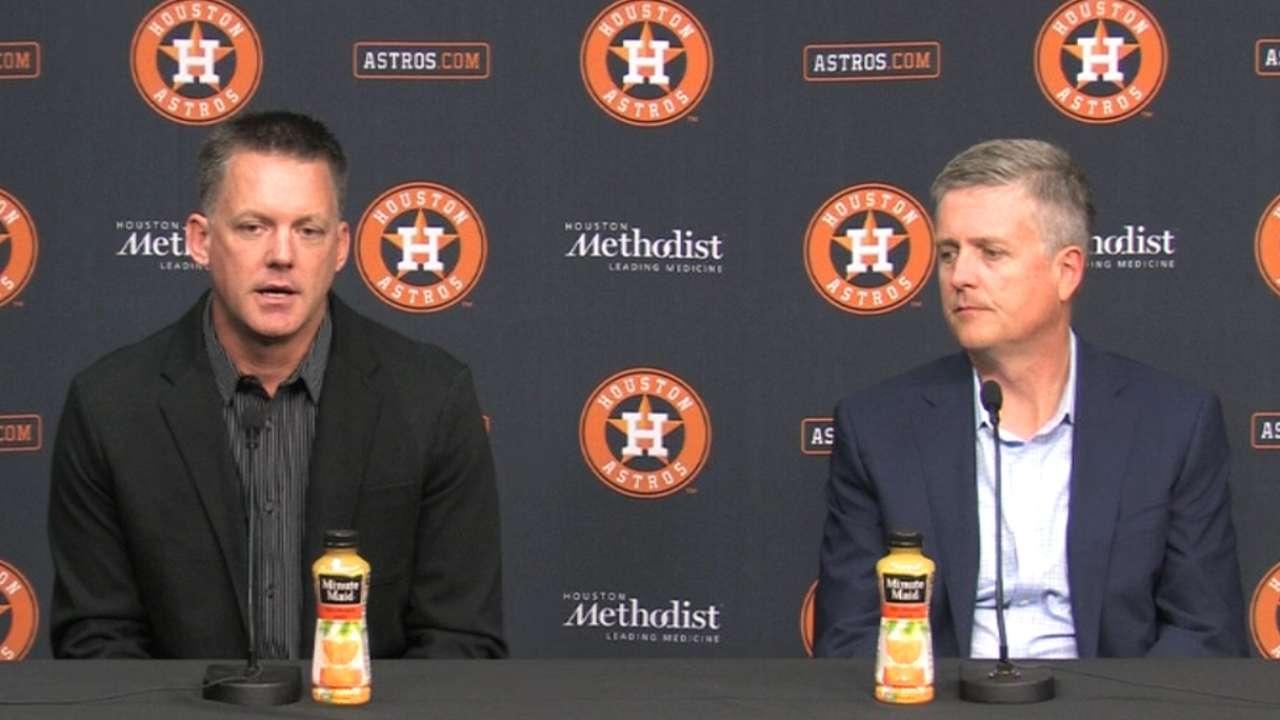 It was nearly impossible to watch the Houston Astros in 2015 and not get caught up in their joy. And that just may have been their greatest accomplishment in a season when they did more than almost anyone thought possible.
At times, there was a magical vibe to a team that spent 139 days in first place after averaging 104 losses the previous four seasons. Minute Maid Park recaptured some of its old magic in those closing weeks as the home team scratched and clawed to its first postseason berth in 10 years.
Attendance and television ratings increased. Beyond that, though, there was something else going on. The Astros once more became part of everyday conversations in bars and restaurants, in offices and barber shops. This didn't happen just because they won. It was how they won. It was a group of players who played with a certain attitude -- Carlos Correa and George Springer, Jose Altuve and Dallas Keuchel.
They were part of a group of guys that played very fast and very hard and seemed to be having the best time of their lives. They made diving catches and took extra bases and hit moonshot home runs. They played recklessly at times, but that was part of the tone they wanted to set. They were going to force the action and make that their calling card.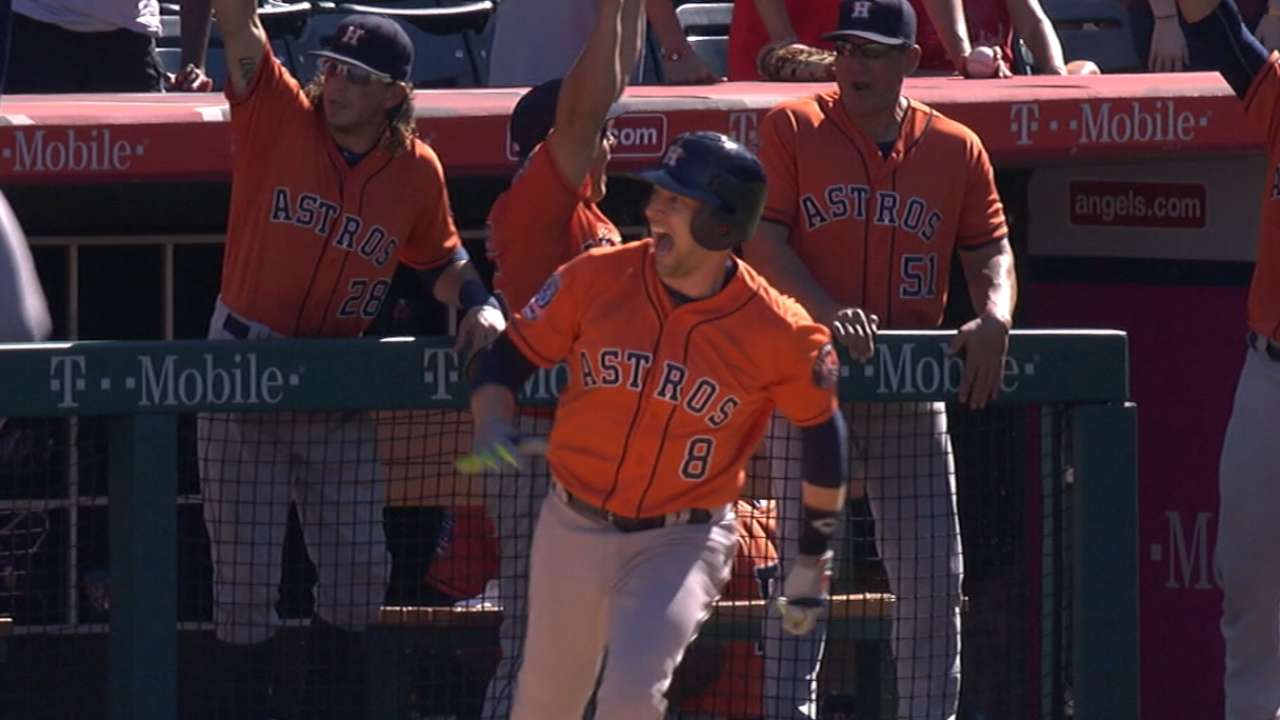 This was a huge, important season for the franchise. To return to the postseason for the first time in a decade is an affirmation of what general manager Jeff Luhnow calls "the process."
He needed three years to rebuild the franchise around a solid farm system and a successful Major League roster. The Astros emphasized defense and home runs. Their rotation was solid, and until the final weeks, they protected leads.
Luhnow's hiring of A.J. Hinch couldn't have worked out better. No manager did a better job in 2015. Hinch built relationships with his players, ran games smartly and had a knack for saying the right thing at the right time.
"It's very satisfying for me to have that culture develop to where the expectation every night is to win," Hinch said. "We worked hard to build that, and the players who had been here before had wanted that were thirsty for those wins."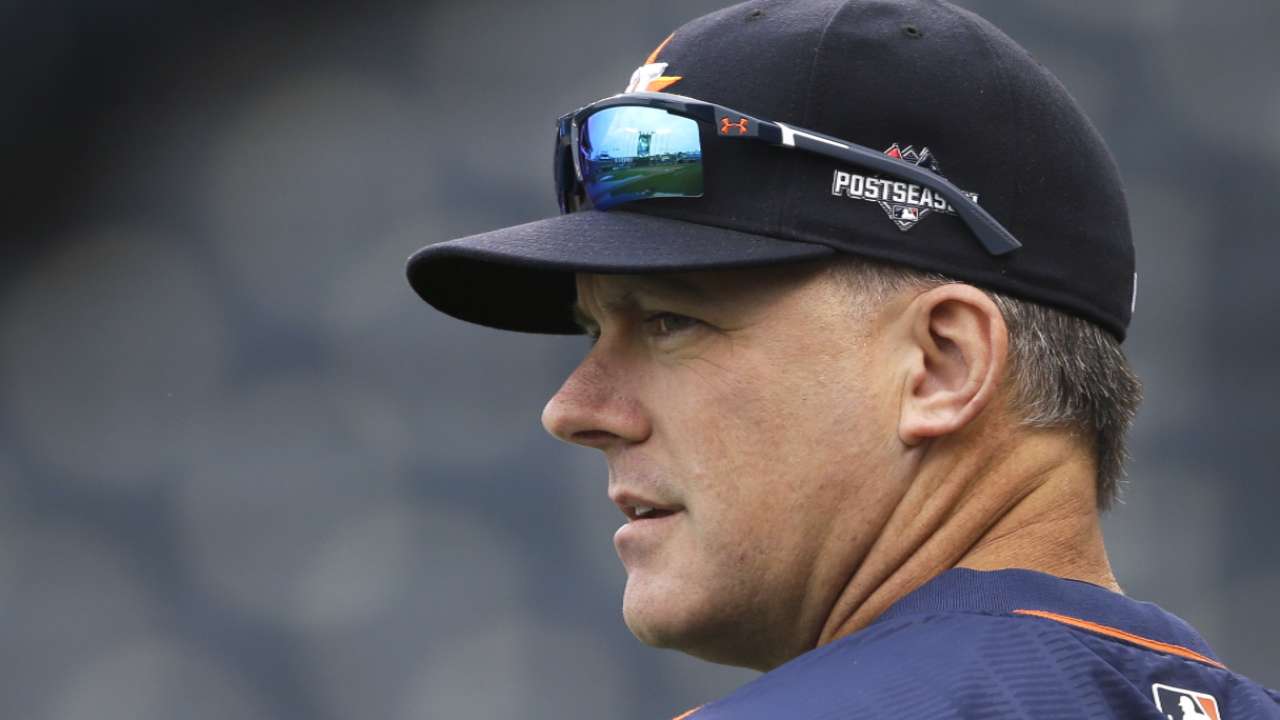 Maybe everything happened a year ahead of time for the Astros, but they're positioned to be successful for a long time thanks to a young core and waves of talent on the way. Six players made their Major League debut in 2015, and more are on the way: first baseman A.J. Reed, right-handers Francis Martes and Mark Appel and third baseman Colin Moran will all compete for big league jobs in 2016.
Luhnow will have a challenging offseason. He has a string of free agents, beginning with outfielder Colby Rasmus and left-hander Scott Kazmir. He'll address a bullpen that did not perform well in the final weeks. Will he add a veteran presence to a rotation that will have four youngsters -- Lance McCullers, Vincent Velasquez, Appel and Martes -- competing for innings?
Luhnow's track record says he will get it right. He has brought the Astros an amazingly long way in a short period of time, and his next challenge is to get them consistently in the postseason mix.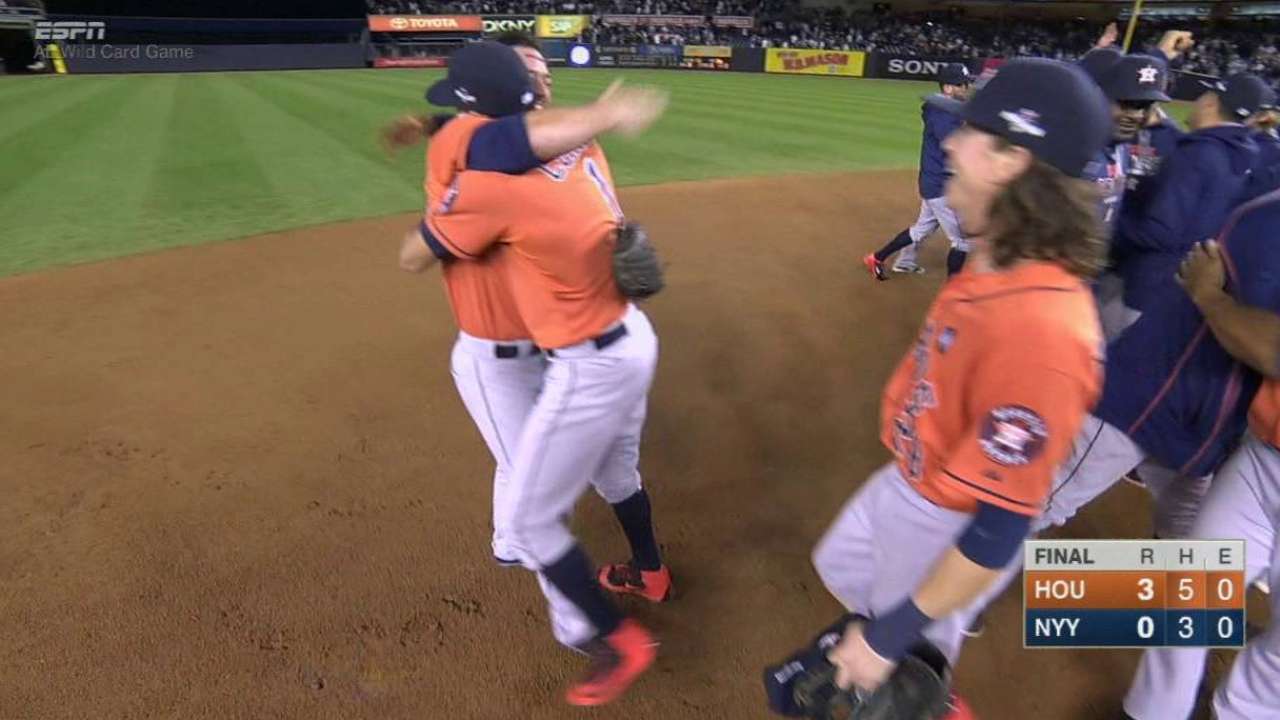 Here's hoping Luhnow takes a moment or two to appreciate his body of work. Two years ago, the Astros were coming off a 111-loss season. Luhnow told anyone who'd listen that his plan was working and that there were bright days ahead. He stayed the course, and so did Astros owner Jim Crane, when it was difficult to see it would turn out this way.
And then they persevered through an entire season. They celebrated wildly when they clinched a playoff berth on the final day of the regular season and a Division Series spot two days later when they won the American League Wild Card Game presented by Budweiser at Yankee Stadium.
Their season ended on Wednesday when they watched the Kansas City Royal celebrate winning Game 5 of the ALDS. Some of the Astros lingered in their dugout to watch the Royals. Some said that taking this first step forward had only motivated them to do more.
"To put it bluntly, we were five wins away from the World Series," Hinch said. "When you put it in that respect, that's a pretty productive, positive season."
Richard Justice is a columnist for MLB.com. Read his blog, Justice4U. This story was not subject to the approval of Major League Baseball or its clubs.