MLB.com Columnist
Lyle Spencer
For Cey and Lopes, '84 run still resonates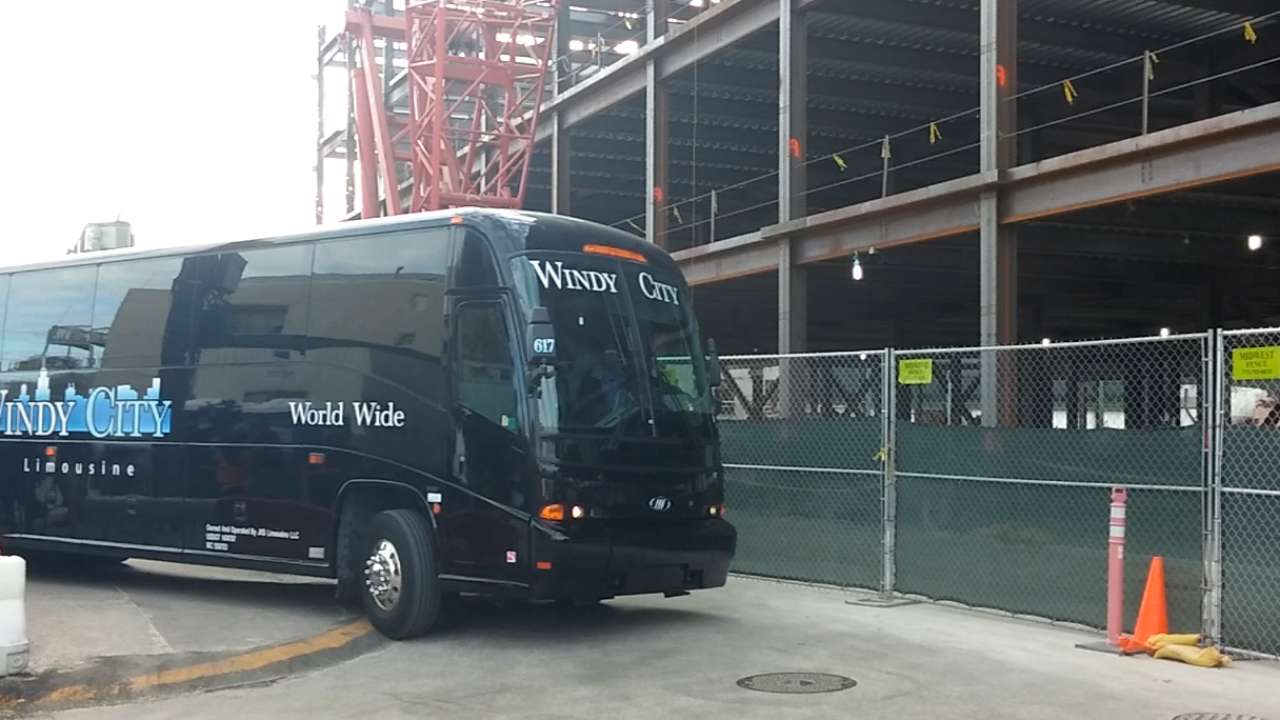 LOS ANGELES -- Once a Cub, always a Cub -- even if you grow up and thrive in another organization and still live and work in that city.
In Los Angeles, Ron Cey and Davey Lopes partnered with Steve Garvey and Bill Russell in the longest-running infield in Major League history. They were central figures on dominant Dodgers clubs from 1973-81, reaching World Series in '74, '77 and '78 before finally claiming the Fall Classic in '81 against the Yankees.
While acknowledging that their loyalty remains with their original organization, Cey and Lopes agree that a piece of their hearts forever is in Chicago, with the beloved Cubs.
• Dress for the NLCS with Cubs gear
They were members of the 1984 Cubs outfit that ended a 39-year postseason drought. The wonder of '84 resonates 31 years later in the Windy City as manager Joe Maddon and his Cubs prepare to engage the Mets in a compelling National League Championship Series opening on Saturday in New York (7:30 p.m. ET time on TBS).
"It was a great time," said Lopes, a Dodgers coach now who came to the Cubs that season on Aug. 31 from Oakland to rejoin former L.A. teammates Cey and Rick Sutcliffe. "That place -- Wrigley Field, the fans, the town -- is unique, a fantastic place to play baseball."
A backup appearing in only 16 games for the 1984 Cubs, Lopes had a brilliant '85 season at age 40, stealing 47 bases in 51 attempts. In his three years as a Cub, from 39 through 41, he put together a .287/.398/.454 slash line.
"It was a great place to hit," Lopes said, grinning. "If I could have started my career anywhere else, Chicago would have been the place."
Like Sutcliffe, the NL Cy Young Award winner in '84 after going 16-1 during the Cubs' drive to the NL East title, Lopes became a Cub in part because of Cey's influence.
Dealt to Chicago by the Dodgers before the 1983 season, Cey -- who shared the Most Valuable Player Award of the '81 World Series with Pedro Guerrero and Steve Yeager -- delivered power production and solid defense at third base in four seasons in Chicago.
"My wife [Fran] was from Chicago," Cey said. "It was a perfect place for me to go after being traded. I had family and friends there, and the team was tremendous. I have wonderful memories of my time there.
"In '84, I got a call from [general manager] Dallas Green asking me about Sutcliffe. I told him he was a great competitor and pitcher, and if he had a chance to get him he should do it."
On June 13, the Cubs landed Sutcliffe in a seven-player swap headlined by Joe Carter going to Cleveland.
"Later in the season," Cey said, "Dallas asked me about Davey, and I told him the same thing: 'He can help any team.'"
Ryne Sandberg, the spectacular second baseman, was the 1984 NL MVP. Those Cubs had power from Sandberg, Cey, Leon Durham, Gary Matthews, Jody Davis. Bob Dernier (45 steals) and Sandberg (32) pressured defenses, and Larry Bowa was a spit-fire leader.
Sutcliffe, Steve Trout, Dennis Eckersley and Scott Sanderson formed a solid rotation, and big Lee Smith was a ninth-inning hammer with few equals.
Under manager Jim Frey, the '84 Cubs improved by 25 wins to 96 to win the East. But a magical season came to a crushing end in San Diego in the fifth and deciding game of the NLCS.
Sutcliffe carried a 3-0 lead into the sixth inning when the Padres scored twice. They scored four more in the seventh for a 6-3 decision, sending them on to face the Tigers in the World Series.
"It was such an outstanding team -- it's still hard to figure out how we didn't get to the World Series," Lopes said. "It was kind of like '77 and '78 when we had everything [with the Dodgers] and lost to the Yankees in the World Series. It was that same feeling of, 'How can you not win it?'
"That was hard to take, the way '84 ended. The fans had been so fantastic all year. We felt terrible about letting them down."
For Cey, reflecting on his career, "Everything starts from '81, that feeling you get from winning a World Series. My biggest disappointments are '77, '78 and '84.
"I still think about Game 4 [a 7-5 loss] in '84 in Jack Murphy Stadium, when we could have won the series -- and then Game 5, how disappointing that was for those fans who had been behind us all year."
With the Dodgers out of it, Lopes and Cey clearly are Cubs fans.
"I'm thrilled the Cubs are in [the NLCS], for the fans, the city," Lopes said. "Joe Maddon's done a terrific job. He's got those young players playing with confidence. That team has a great future. I couldn't be happier for Chicago.
"Just imagine what it would be like in that city if the Cubs go on and win it all."
Lyle Spencer is a national reporter and columnist for MLB.com. Follow him on Twitter @LyleMSpencer. This story was not subject to the approval of Major League Baseball or its clubs.