Glee dominates NLDS Game 5 GIFs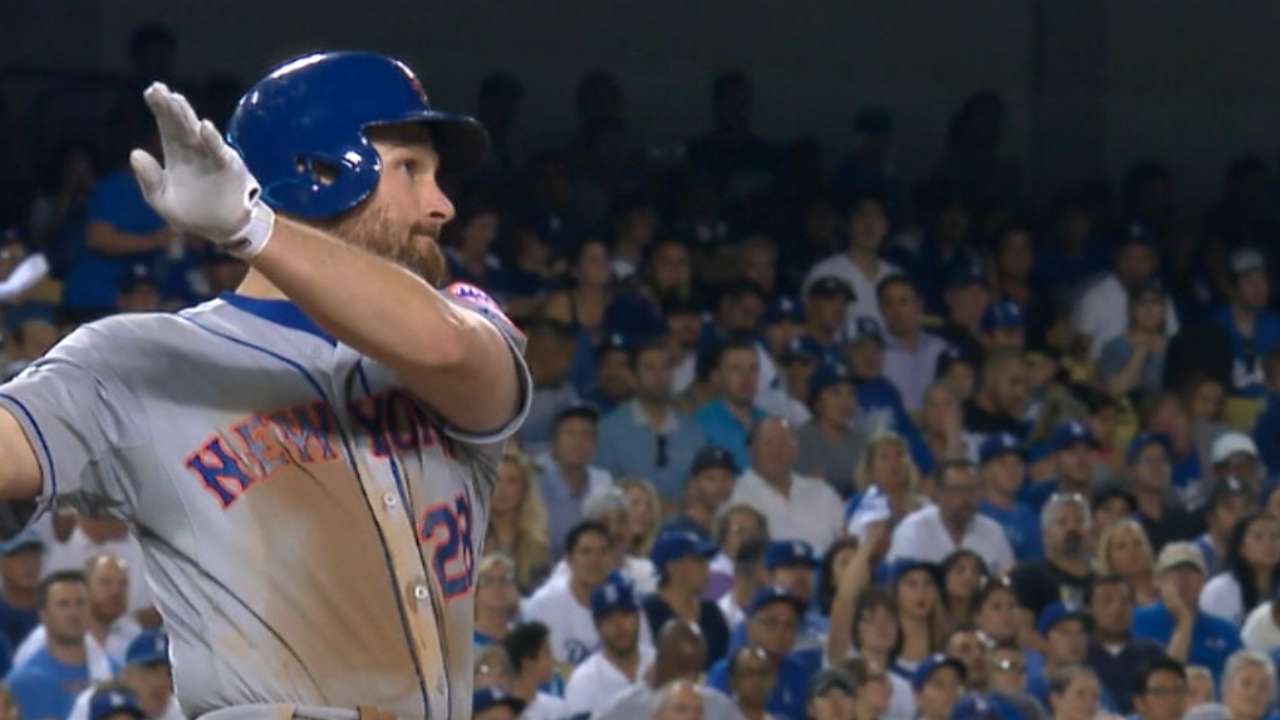 Here are the top GIFs of the night, courtesy of @MLBGIFs.
1. Daniel Murphy tosses bat
Daniel Murphy goes yard for his third home run in the National League Division Series, which the Mets clinched with a 3-2 victory over the Dodgers in Game 5 on Thursday night. Murphy is only the second player to homer off Clayton Kershaw and Zack Greinke in the same series since Greinke joined the Dodgers in the 2013 season.
2. Kershaw cheers in dugout
Kershaw can't contain his excitement as his Dodgers take an early lead in the winner-take-all finale.
3. Collins kissed by fan
Mets manager Terry Collins gets some love from the Mets faithful, who turned out to support their team at Dodger Stadium.
4. Familia jumps with teammates
Jeurys Familia secures the final out and is immediately joined by his teammates as they celebrate New York's first playoff series victory in nine years.
5. Murphy steals third
Murphy catches the Dodgers out of position, stealing a vacant third base. He would score the tying run on a sacrifice fly.
6. Murphy and Collins hug
In their fifth season together, Murphy and Collins have finally won a playoff series. They embrace as the Mets move on to face the Cubs in the National League Championship Series starting Saturday at 7:30 p.m. ET on TBS.
7. Mob forms on mound
The Mets swarm the mound after beating the Dodgers to advance to the NLCS for the first time since 2006.
8. Syndergaard drops hammer
The power of Thor was on full display as Noah Syndergaard stormed the mound for a scoreless seventh, striking out two.
Chad Thornburg is a reporter for MLB.com. This story was not subject to the approval of Major League Baseball or its clubs.