Utley returns as pinch-hitter in Game 5 loss
Infielder flies out in bottom of the ninth on Thursday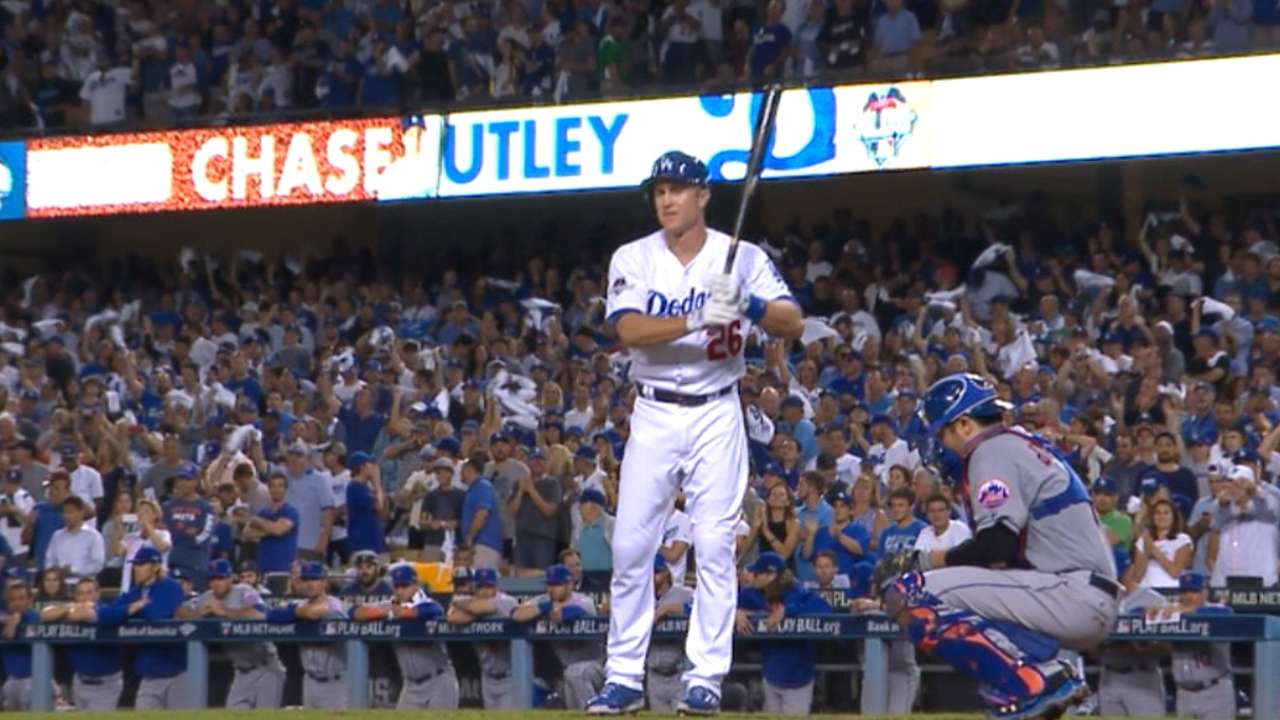 Utley did not appear in either game played in New York, where the Dodgers had a beefed-up security detail at their hotel and Citi Field. He left the Dodgers' clubhouse Thursday night without speaking to reporters.
A hearing on Utley's appeal is scheduled for Monday. Utley, acquired in an Aug. 20 trade from Philadelphia, will be eligible for free agency, assuming the Dodgers do not pick up an $11 million club option.
Ken Gurnick is a reporter for MLB.com. This story was not subject to the approval of Major League Baseball or its clubs.