Thor, Familia slam door on LA's hopes
Mets rookie fires scoreless seventh, then closer records first six-out save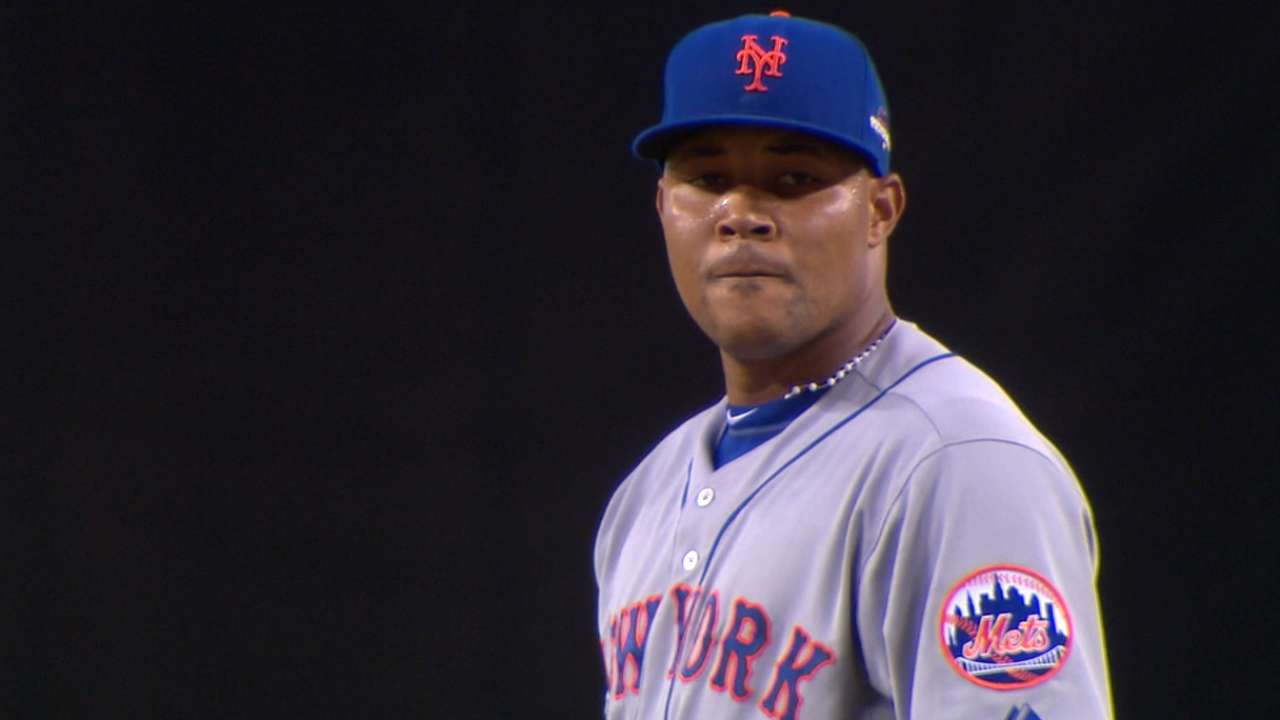 LOS ANGELES -- As soon as Daniel Murphy delivered the go-ahead home run off Zack Greinke in the sixth inning of the Mets' 3-2 win over the Dodgers in Thursday's deciding Game 5 of the National League Division Series, manager Terry Collins' mind jumped to who would pitch the seventh.
The Mets needed a bridge -- to get them from Jacob deGrom, who gutted through six innings despite missing the electric stuff and command that produced a dominant Game 1 win, to closer Jeurys Familia, who pitched the final two innings at Dodger Stadium for his first six-out save as New York advanced to the NL Championship Series against the Cubs, which starts at Citi Field on Saturday night at 7:30 ET on TBS.
• Shop for Mets postseason gear
So Collins summoned Thor.
Noah Syndergaard, the Mets' flamethrowing 23-year-old rookie, who had started Game 2 and had not made a relief appearance since 2011 in the Blue Jays' Minor League system, jogged in from the bullpen to protect the most important lead of their season.
While deGrom was finishing the sixth, Collins had turned to pitching coach Dan Warthen and asked, "How are we going to get through the seventh?" Warthen replied, "We've got to go with the power guys."
"And the power guy," Collins said, "was Noah."
The first pitch Syndergaard threw, to Howie Kendrick, hit 100 mph on the Dodger Stadium radar gun.
"Noah Syndergaard," Murphy said as the Mets celebrated their first playoff series win since 2006, "was throwing 1,000, it felt like."
Syndergaard mowed through the heart of the Dodgers' order in a scoreless frame, punctuated by an inning-ending swinging strikeout of former Met Justin Turner, who had tormented New York all series long. Syndergaard said that he could have pitched a second inning, but the Mets elected to hand the ball to Familia.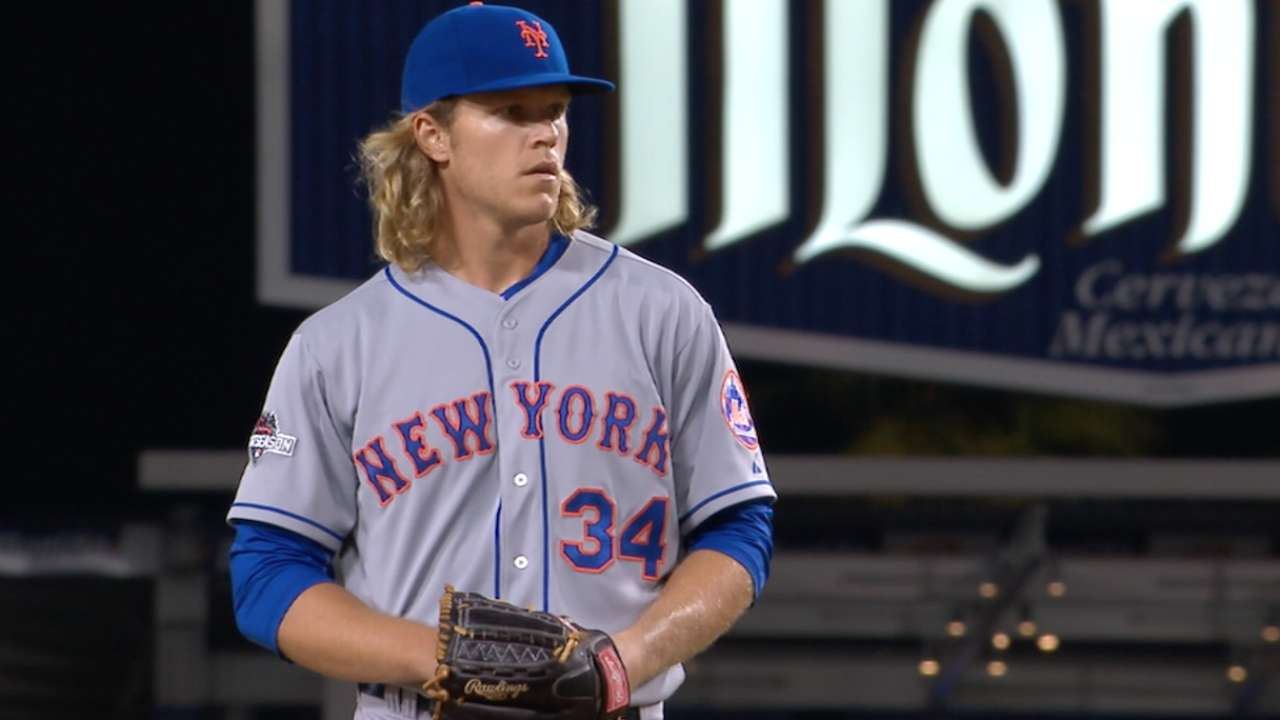 "He's the best closer in the game," Syndergaard said. "And he did exactly what we thought he was going to do -- and that is shut the door."
Familia retired all six batters he faced across the eighth and ninth, including Chase Utley, who pinch-hit leading off the ninth in his first appearance since breaking shortstop Ruben Tejada's leg on a controversial takeout slide in Game 2. When Familia struck out Kendrick to end the game, he started jumping up and down on the mound in celebration.
"You've got to go to him," Collins said. "You'd be kicking yourself if they scored a run off somebody else when that guy should be in the game, in a game like tonight that means everything."
With Syndergaard having pitched in relief in Thursday's game, Matt Harvey will start Game 1 of the NLCS against the Cubs on Saturday (7:30 p.m. ET on TBS). Collins said he hasn't determined when Syndergaard will pitch. But Syndergaard said he'll be ready for Game 2.
"My body feels great. My arm is ready to go," Syndergaard said. "I like our chances with the Cubs."
David Adler is an associate reporter for MLB.com. Follow him on Twitter @_dadler. This story was not subject to the approval of Major League Baseball or its clubs.