Dodgers view Mets as championship caliber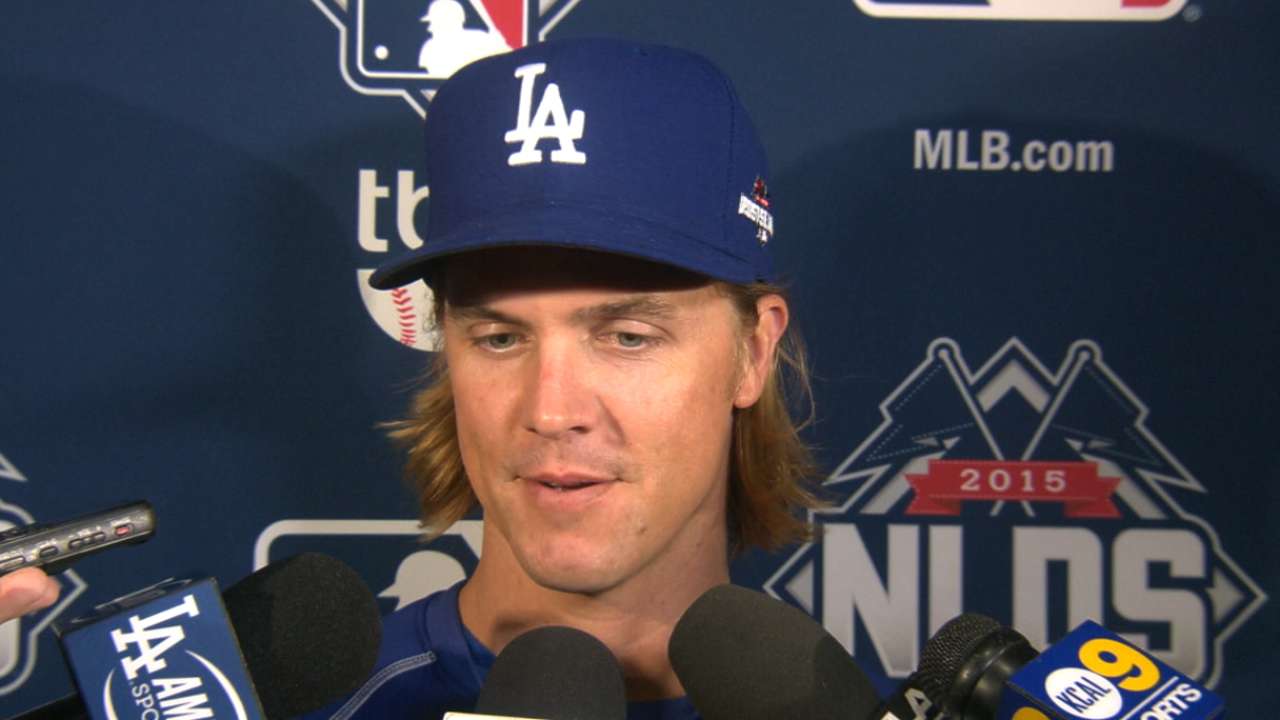 LOS ANGELES -- The Dodgers felt the sting of a postseason exit for the third season in a row, with a 3-2 loss to the Mets in Game 5 of the National League Division Series on Thursday.
While Game 5 was the only contest decided by one run, it felt as though four of the five games in the series could have swung either way. After the Dodgers seized a 2-1 lead in the first inning on Thursday, the Mets methodically worked their way back to take a 3-2 lead on a Daniel Murphy home run in the sixth en route to winning the series on the road.
"They just played really good," Dodgers starter Zack Greinke said. "Today was an example. I think I pitched as good as I had all year."
The Mets' young starting rotation of Jacob deGrom, Noah Syndergaard and Matt Harvey all made their postseason debut in the series, and the hard-throwing righties lived up to their previous billing. deGrom battled his way through six innings to earn the victory in Game 5, while Syndergaard provided an inning of relief with a scoreless eighth.
"There's thump coming out of their rotation out there, but what surprised me was their poise," Dodgers setup man Chris Hatcher said. "They're young guys, kids really, and they didn't let anything affect them. They're a championship ballclub."
The Dodgers didn't help themselves by going hitless in their last 11 at-bats with runners in scoring position, and 2-for-13 overall in Game 5.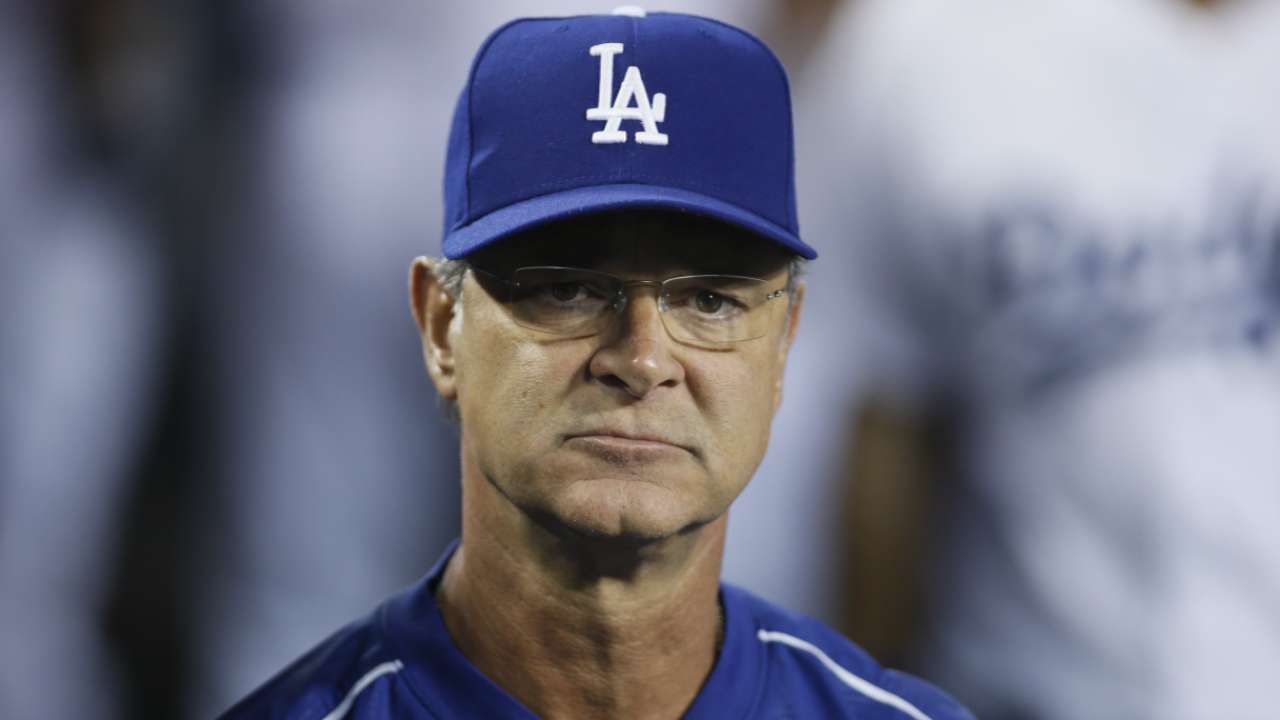 "With a guy like deGrom on the mound, when you have chances to score and you don't score, that's what happens," Kiké Hernandez said. "They're going to score, they're going to come back."
Murphy provided much of the Mets' offense on Thursday -- going 3-for-4 with a home run and two RBIs, and he punished the Dodgers for much of the series. Murphy hit .333 in the five games and launched two home runs off Clayton Kershaw and another off Greinke; the only NL player this season to homer off the pair of aces.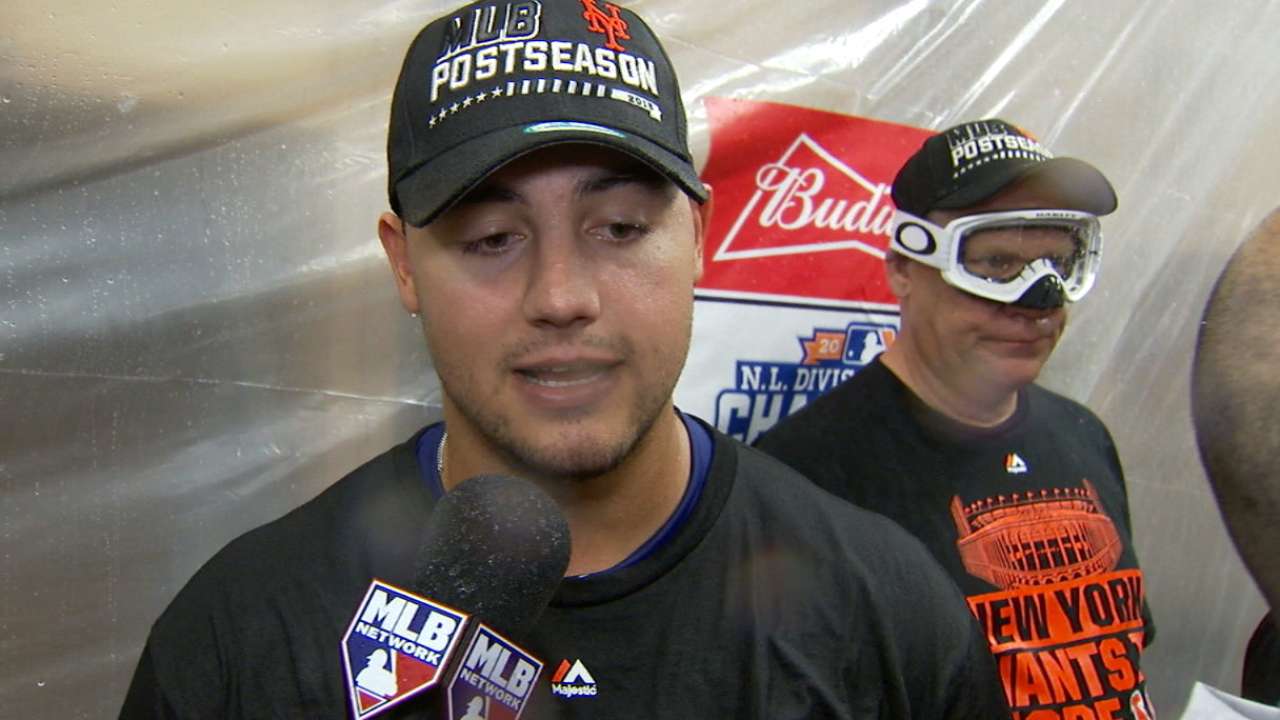 "Murphy had a tremendous series offensively," Dodgers catcher A.J. Ellis said. "Outside of JT [Justin Turner], he was the most dangerous hitter in the series, on their side. He hurt us."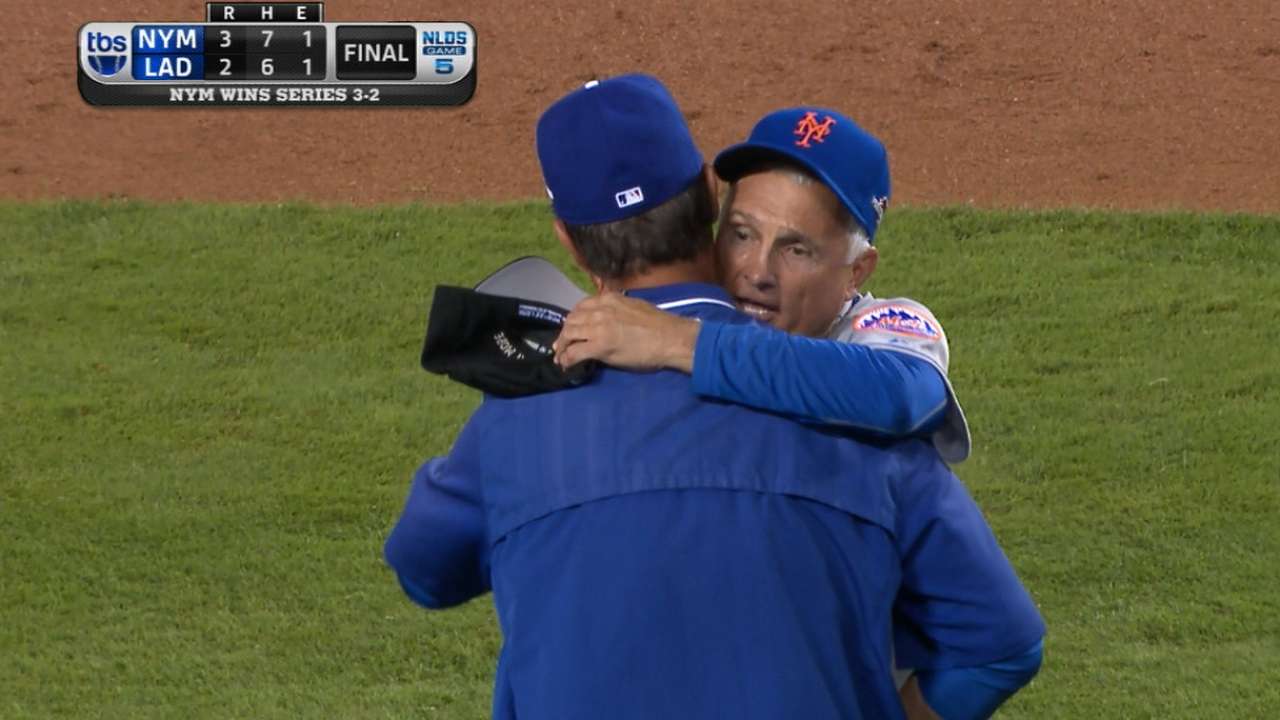 Many Dodgers felt a special connection with Mets manager Terry Collins. In his fifth year as skipper, Collins was a part of the Dodgers' organization for five years. He was the team's field coordinator from 2002-04 and the director of player development from 2005-06.
"Personally, I'm happy for Terry Collins; he was my first farm coordinator. I'm so happy for him," Ellis said. "He had so much to do with and impact my career as a Minor Leaguer. To see him taking that team forward, personally, I'm happy for TC."
Steve Bourbon is an associate reporter for MLB.com. This story was not subject to the approval of Major League Baseball or its clubs.