Turner's doubles record isn't enough vs. Mets
Dodgers third baseman 3rd player with 6 two-base hits in a postseason series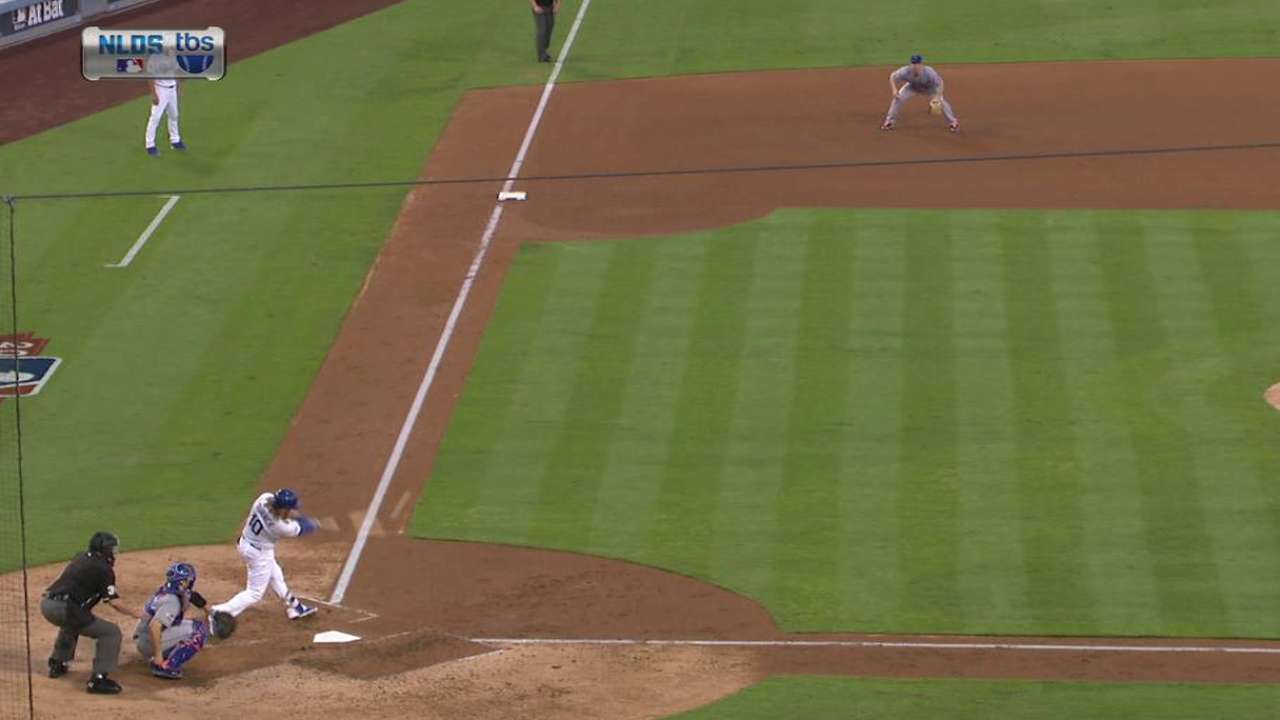 LOS ANGELES -- Despite one of the best hitting performances in a single series in franchise history from third baseman Justin Turner, the Dodgers were eliminated from the postseason on Thursday with a 3-2 loss to the Mets in Game 5 of the National League Division Series.
The Dodgers' offense was shut down for most of the series, other than Turner.
The third baseman went 3-for-4 with two doubles and an RBI to cap off a historical performance at the plate in the series.
Turner hit .526 with a 1.392 OPS in the five games. With a pair of doubles Thursday, Turner collected six two-baggers for the series, which is a Dodgers record. His 10 hits were the most in a Division Series and the most hits in one series since Steve Garvey had 10 hits in the 1981 World Series.
Turner finished one hit shy of the all-time franchise record of 11 hits in one series. He's the first player in Division Series play to collect five or more doubles and is ust the third player in Major League history to finish with six two-base hits in any postseason series.
"Oh, he was great," Dodgers manager Don Mattingly said. "He swung the bat really well. He's swung the bat really well for us since he came over. He's a guy that, obviously, he knows what he's doing, and he's been doing this for us, obviously, the last couple of years."
Turner opened the scoring for the Dodgers with an RBI single to right field off Mets starter Jacob deGrom, and Andre Ethier followed with another RBI single to give Los Angeles a 2-1 lead after the opening frame.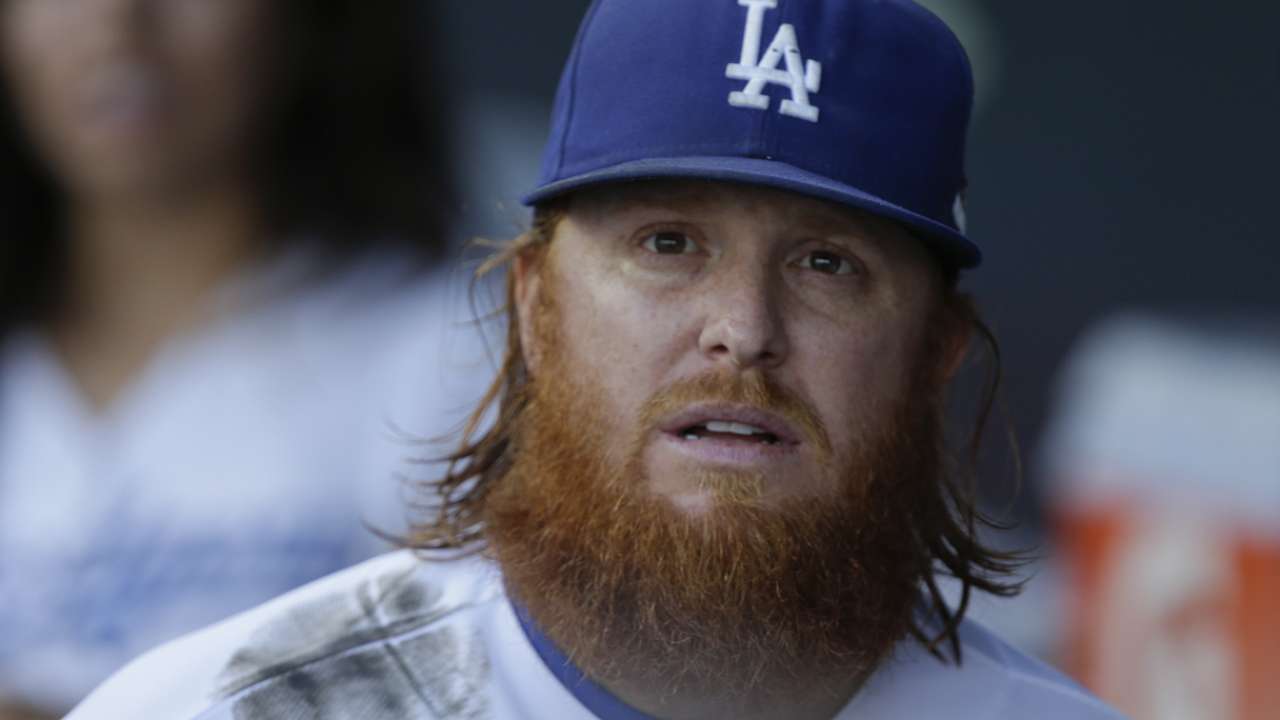 From there, the offense sputtered as deGrom found the command of his offspeed pitches. Turner rocked doubles in the third and fifth, but he was stranded on the bases each time. As a team, the Dodgers didn't have a hit in the final four innings, and other than Turner, they didn't have a hit after the first inning.
In addition to his postseason run, Turner completed his second season in Los Angeles with career highs in several hitting categories. The 30-year-old hit .294 with 16 home runs and 60 RBIs in 126 regular-season games.
"Turner picked up where he's been all season. If you were to ask me, he's been our offensive MVP," setup man Chris Hatcher said. "Nobody probably would have picked him for that, but he's picked up clutch hit after clutch hit, and he's really been a spark plug."
The only time the Mets retired Turner was in the seventh. After Noah Syndergaard, who entered the game as a reliever, walked Adrian Gonzalez, Turner represented the potential go-ahead run. After fouling off three straight fastballs, Syndergaard got Turner to chase a curveball away for a strikeout.
"Down a run there, I think he just misses that first fastball," Mattingly said. "We jump out there for two in the first and have guys out there and don't really scratch anything across."
Steve Bourbon is an associate reporter for MLB.com. This story was not subject to the approval of Major League Baseball or its clubs.