Mets, LA trade first-inning runs in Game 5
Murphy hits RBI 2B, then Turner and Ethier collect RBIs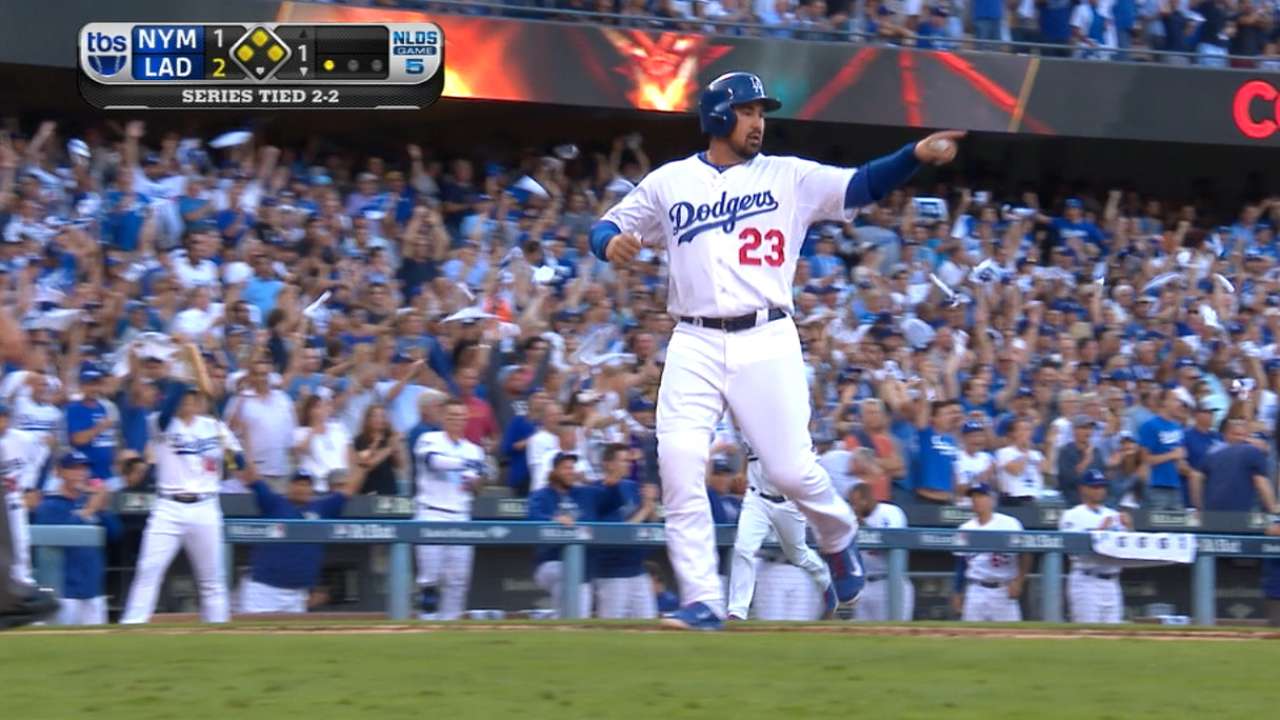 LOS ANGELES -- The Game 5 National League Division Series showdown between the Dodgers and Mets featured an action-packed first inning, as Los Angeles generated a pair of runs on four consecutive one-out singles after a video review helped New York open the scoring. The Mets prevailed, 3-2, to advance to the NL Championship Series against the Cubs.
Mets starter Jacob deGrom, who amassed 13 strikeouts in his Game 1 victory, was easier to figure out this time for the Dodgers. Corey Seager and Adrian Gonzalez stroked solid singles to put runners on the corners before Justin Turner and Andre Ethier delivered RBI singles. Ethier's hit was a bloop to shallow left that eluded Mets shortstop Wilmer Flores.
deGrom escaped further trouble by fanning Yasmani Grandal and Kiké Hernandez.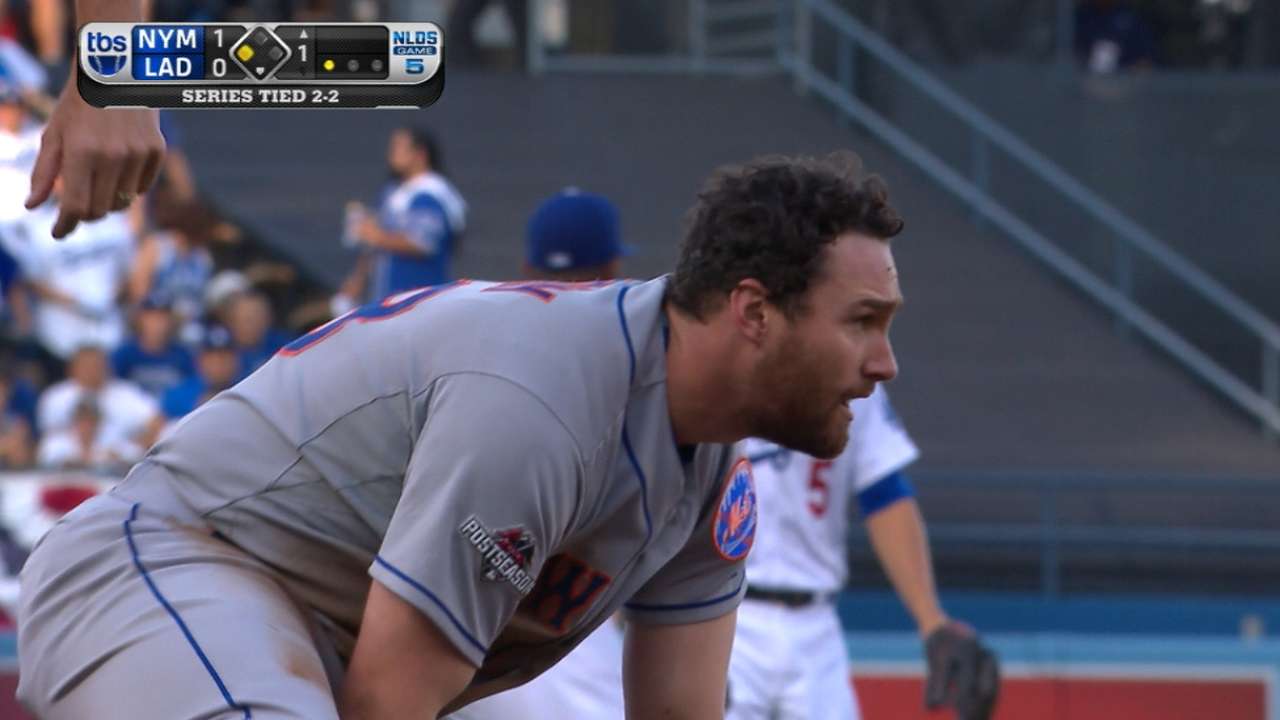 In the top of the first, an overturned umpires' decision following a video review opened the game and helped give the Mets an instant run.
Mets leadoff batter Curtis Granderson created the break by tapping a 1-2 pitch between the mound and first base. Dodgers starter Zack Greinke tried to scoop up the ball, but it slithered under his glove. Third baseman Turner, the closest Dodger to the ball in Los Angeles' overshifted defensive alignment, pounced on it and made an off-balance yet strong throw. Following the video review, which consumed one minute and three seconds, the "out" call on the field was overturned.
Granderson scored one out later on Daniel Murphy's double to left-center field. On the hit, Murphy went to third on an error by left fielder Hernandez. Murphy was stranded as Greinke struck out Yoenis Cespedes and Lucas Duda.
Chris Haft is a reporter for MLB.com. This story was not subject to the approval of Major League Baseball or its clubs.