MLB.com Columnist
Tracy Ringolsby
Tulo powers through in postseason return
Shortstop focused on Blue Jays' run, not achy shoulder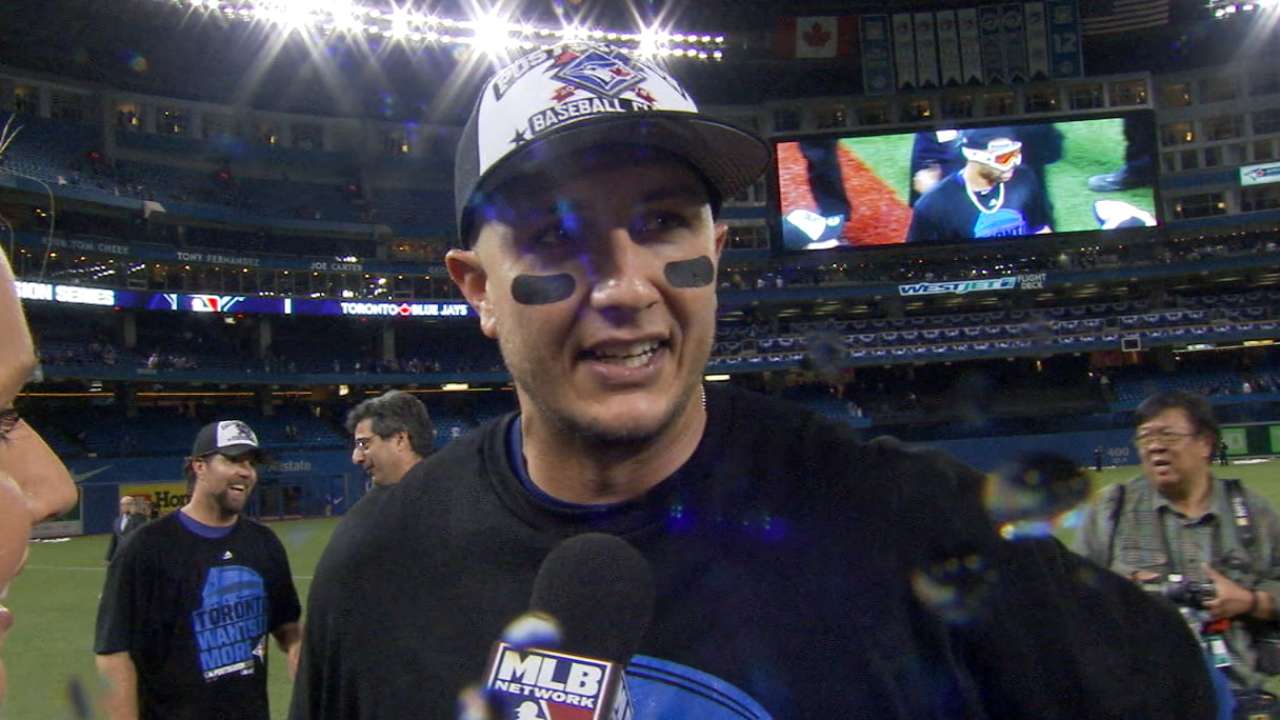 KANSAS CITY -- Blue Jays shortstop Troy Tulowitzki is feeling good.
Oh, that right shoulder blade, which was slightly cracked during a collision in September with center fielder Kevin Pillar and sidelined him the final three weeks of that month, still has a bit of soreness, and the body, after a Spring Training and full season, is a little tired.
• Dress like the Blue Jays this postseason
Tulowitzki said he has not been given any reason to be concerned that he could aggravate the injury and make it worse by playing. It is nothing, however, that a trip to the postseason can't overcome. And for the first time since 2009, Tulowitzki is back in the postseason.
This time it's with the Toronto Blue Jays, the team that acquired him in late July from the Colorado Rockies. After knocking off the Texas Rangers in the American League Division Series, Toronto is set to open the best-of-seven AL Championship Series against the Royals at Kauffman Stadium on Friday (7:30 p.m. ET on FOX and Sportsnet).
And Tulowitzki is very much a part of what has gone right with the Blue Jays, a team that was in fourth place in the AL East, eight games back of the Yankees, when they acquired him on July 28. Two days later, the Jays also acquired left-hander David Price, and the rest is history.
The Jays didn't just win the AL East title. They did it by six games over the Yankees, winning 43 of their final 61 regular-season games. Tulowitzki is enjoying himself again.
Oh, the numbers aren't what he would like. He only had two hits in 21 at-bats during the five games against the Rangers, but one of those hits was a three-run home run in the Blue Jays' 5-1 Game 3 victory. He also drew a bases-loaded walk in that game.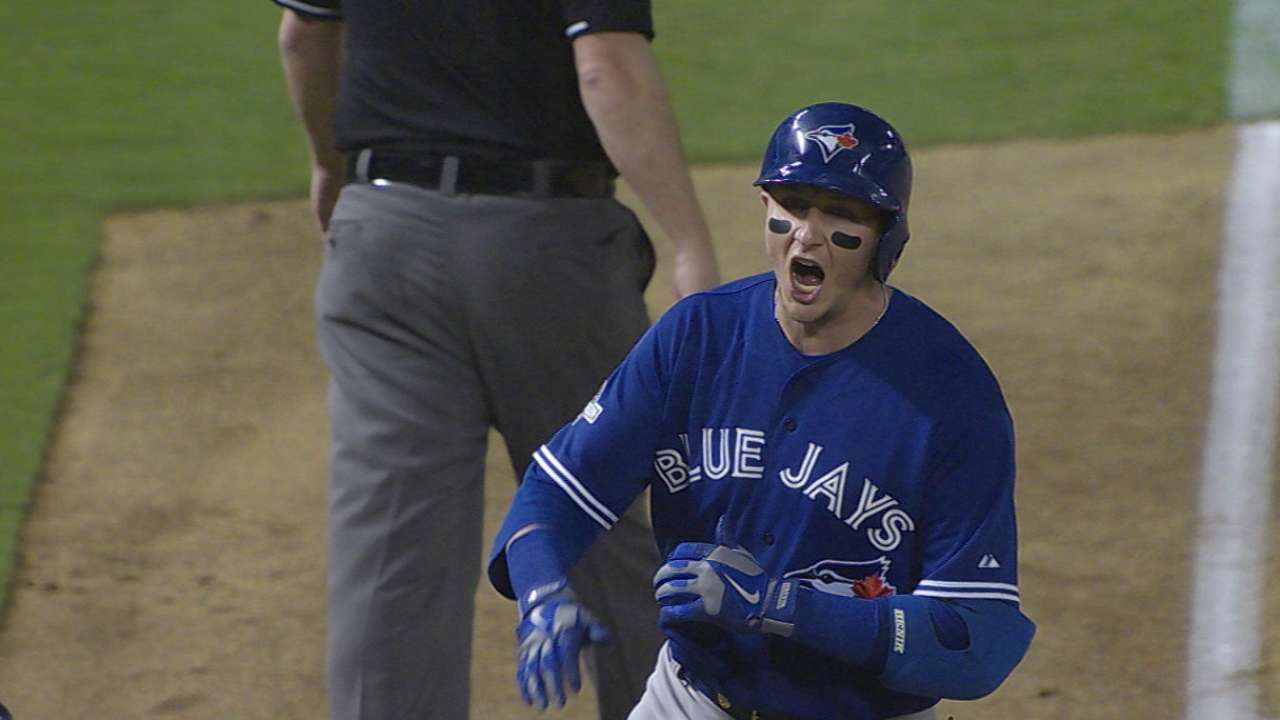 Tulowitzki isn't making any excuses about the shoulder to justify his lack of offense. He said he doesn't feel restricted when he swings the bat, and there is no mental hesitation when he gets ready to hit.
"I know I am capable of more, but as long as we keep winning, it doesn't matter," he said. "Your goal is to be in the postseason every year."
Colorado was in the postseason in two of Tulowitzki's first three full seasons, losing to the Red Sox in the World Series in 2007, his rookie year, and eliminated in the Division Series by the Phillies in '09. The Rockies have not been back since.
Life is different in Toronto. The Blue Jays aren't building. They are fine-tuning.
They are focused on winning a World Series championship now, not in a year or two.
It has made things easier for Tulowitzki. He worked to be the leader on a young team in Colorado. In Toronto, he is just one of the guys.
"I come to the field every day now and take care of myself," he said. "Before, I would check on the guys. I would build relationships and show the younger players I cared. Now, there are more veteran guys and they know what they need to do. They are not just learning the ropes."
Tracy Ringolsby is a national columnist for MLB.com. This story was not subject to the approval of Major League Baseball or its clubs.