Tigers tandem rakes in AFL win
Prospects Jones, Gerber combine to go 6-for-7 in victory for Scottsdale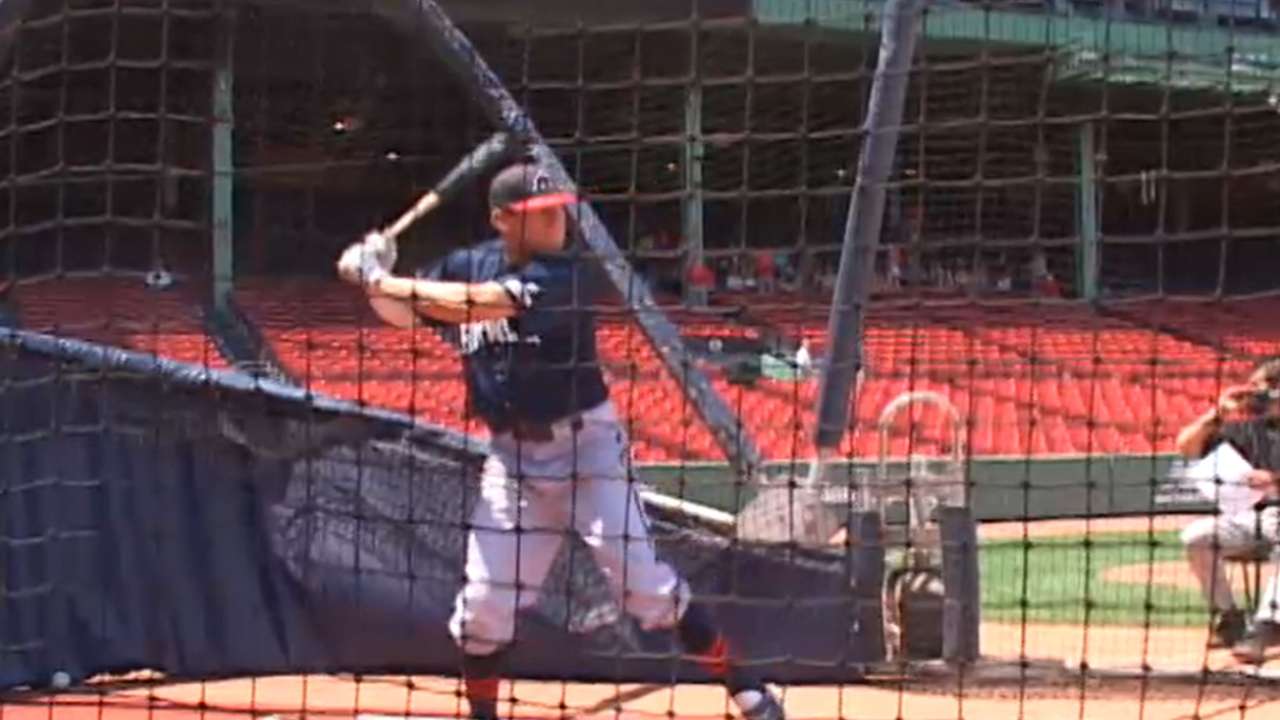 SCOTTSDALE, Ariz. -- The Scottsdale Scorpions can thank their Detroit connection for another big day at the plate. Tiger prospects Mike Gerber and JaCoby Jones combined to get six hits in seven trips to the plate on Thursday, powering the Scorpions to a 9-2 victory over the Glendale Desert Dogs.
Jones, the No. 10 prospect in Detroit's system according to MLB Pipeline, drilled two homers on Wednesday, and followed up with a 4-for-4 performance Thursday. Gerber, the Tigers' No. 18 prospect, had two hits and three RBIs Thursday, and he tripled Jones home early in the game.
The Scorpions have scored 25 runs in their first three games in the Arizona Fall League, and both Jones and Gerber have eye-popping numbers thus far. Jones is batting .538 with four RBIs and five runs in three games, and Gerber is hitting .429 with four RBIs through his first two games played.
"We're not trying to do too much at the plate and we've been having some fun lately," said Gerber. "Everyone pitched in. We had a lot of good swings and the group of guys has been a lot of fun to play with. Everyone's bonded really quickly. We'll see what happens the rest of the season."
Jones, 23 years old, is coming off his second full pro season, and he's already progressed all the way to Double-A. Jones combined to hit .257 with 16 home runs and 80 RBIs between three teams and two levels in 2015, and he was traded from Pittsburgh to Detroit at the non-waiver Trade Deadline.
Three games into the AFL, he's giving the Tigers an outstanding glimpse of the future. Jones, standing at 6-foot-2 and weighing 205 pounds, comes out of the Cal Ripken Jr. mold of offensive shortstops, and the former third-round draftee is trying to make sure that he gets the most out of each at-bat.
"I'm an aggressive hitter. I'm a free swinger," he said of his natural hitting philosophy. "I'm still trying to work on my swing a little bit and not chasing pitches. That's what I came out here to do. Don't swing at the bad pitches and swing at the pitches that I can drive. It's paying off for me right now."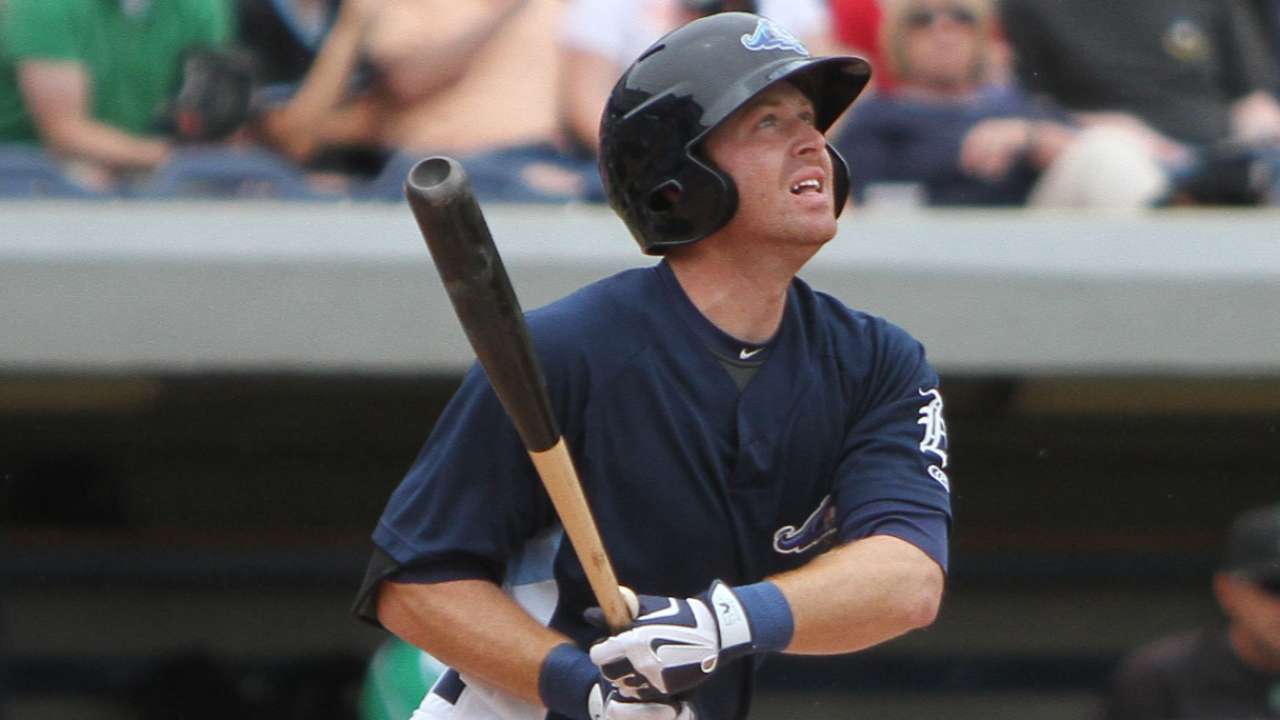 Gerber, a 15th-round selection in the 2014 MLB Draft, spent all season in the Class A Midwest League, where he batted .292 with 13 home runs in 135 games. Gerber slotted in at right field on Thursday, and he had Jones on base in front of him every time he came to the plate against Glendale.
For Gerber, 22 years old, the AFL is just a chance to get more experience under his belt.
"This was my first full season," he said. "I learned a lot, and it was a long season but it's a big honor to come out to this league and play with some of the most talented players in Minor League baseball."
Jones, without a doubt, fits that description. The Oklahoma native combined for 46 extra-base hits and 25 stolen bases this season, and he thrived in Detroit's system after arriving via trade.
Jones started this season in the Class-A Florida State League, where he hit .253 with 10 home runs and 18 doubles in 93 games. He briefly moved up to Double-A Altoona right before being traded, and he hit .250 with six home runs and seven doubles for Double-A Erie after the deal.
"I'm real proud of myself. I want to keep it going and keep improving my game," he said. "So far, my last couple seasons, I thought I've done real well. I'm still trying to improve my game coming out against these great arms and these great athletes. Great players. ... I'm just trying to get better.
Jones had a brief period of down time before heading out to Arizona, but he didn't really rest. Instead, the youngster said that he kept working out and fielding in anticipation of playing in the AFL.
"After the season, I got a month," he said. "I went to college at Louisiana State University, and I went back there and hit a little bit, took some ground balls. I went home, back to my high school, always working out and staying active. I didn't want to come out here all rusty. You're still a little rusty because you haven't seen live pitching in a month, but you've got to get your legs under you and swing the bat."
Spencer Fordin is a reporter for MLB.com. This story was not subject to the approval of Major League Baseball or its clubs.