Mattingly not sure he'd use Kershaw in relief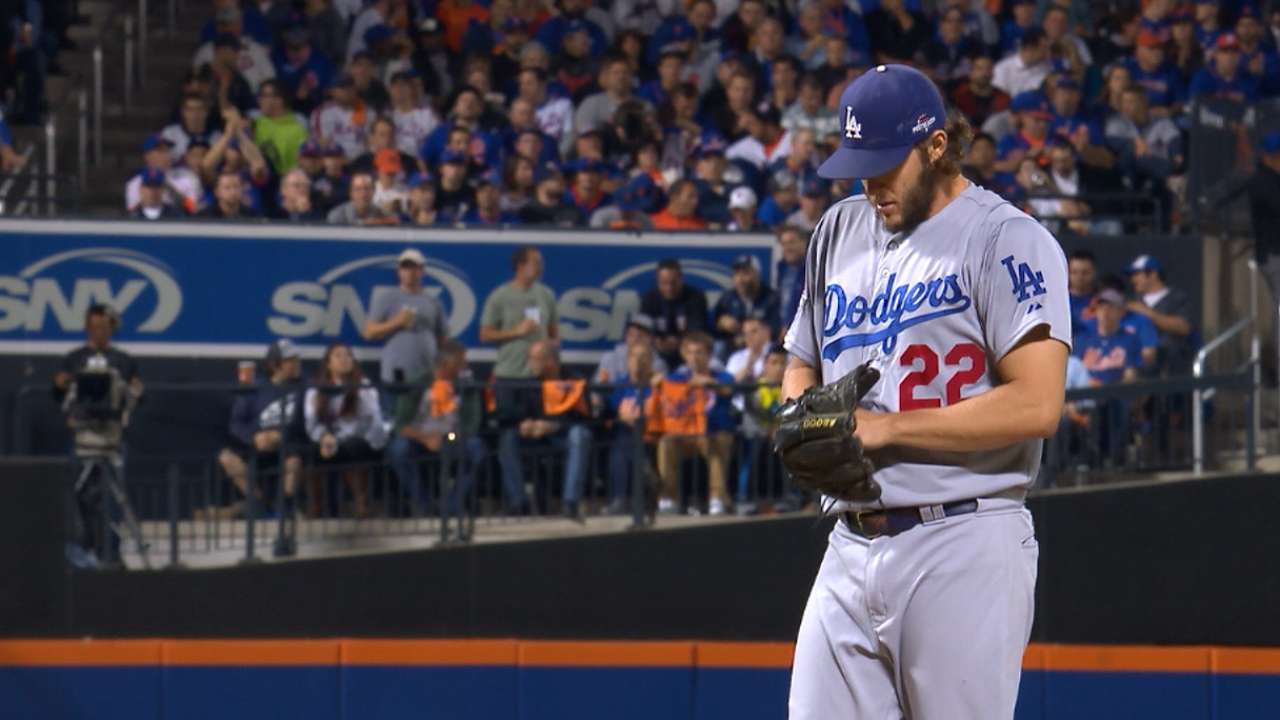 LOS ANGELES -- Dodgers manager Don Mattingly was noncommittal about using ace Clayton Kershaw in relief in Thursday's decisive Game 5 of the National League Division Series against the Mets (8 p.m. ET, TBS).
"We've talked to him. Obviously, hesitation is health," said Mattingly. "He just pitched on short rest, and he's had a day off. ... I don't know. He's pretty good, and I think that's always your main concern with guys, is health and what's right and what's fair. Even though the moment is huge, what is right? And I think that's where you always have to get to."
Kershaw hasn't pitched out of the bullpen during the regular season since 2009, the same season he also pitched in relief during the NL Championship Series against the Phillies.
Catcher A.J. Ellis, however, said he wouldn't be surprised to see Kershaw pitching in Game 5.
"I'm surprised Clayton didn't come in and try to start today," Ellis said. "This is how much this guy loves pitching and loves competing. But they're going to take care of him. They're going to make sure it's the right spot if they do need to use them.
"But it's Game 5. It's all hands on deck. Everybody needs to be spiked up and ready to go, because there's no excuses and there's no -- you can't have any regrets and what-ifs. We've just got to be ready to go."
Ken Gurnick is a reporter for MLB.com. This story was not subject to the approval of Major League Baseball or its clubs.